Design
Urban objects can serve as an inspiration for unique product designs
Turning ordinary into extraordinary: everyday objects can be reimagined and transformed into something new and exciting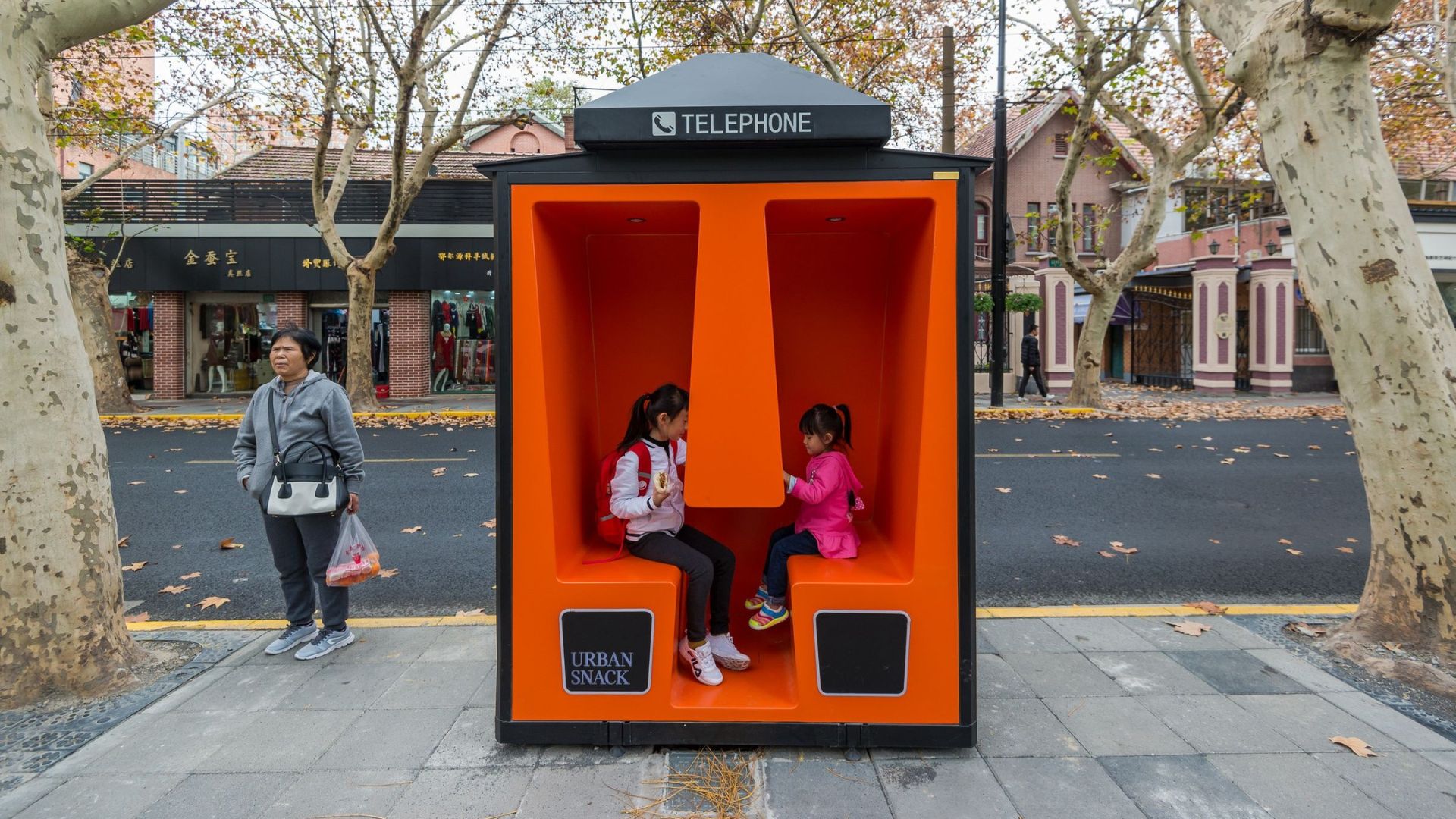 Urban projects aren't just a part of the cityscape – they can also be a source of inspiration for innovative and creative product designs. As the projects below show, everyday objects can be reimagined and transformed into something new and exciting Join us on a journey to discover the best product designs inspired by the urban environment. Get ready to be amazed!
1. Invisible Chair by Lee Hyokk
Have you ever felt you want to blend in with the background? Lee Hyokk's innovative creation offers just that. The Seoul-based designer has crafted a chair, which is part of a steel-link fine. In fact, the product is so masterfully weaved into it becomes almost invisible.
As the designer explains, although fences require a lot of building material, once they are finalized, they are practically unnoticeable. The Invisible Chair uses this very characteristic of the fence.
2. The Pylon by Timo Riemann
Timo Riemann, a Germany-based designer, has created the Pylon. When you first look at it, it seems like an ordinary traffic cone. But once you unlock one of the brass clasps on its base, it quickly transforms into a stool with four legs.
The Pylon is constructed from laminated fiberglass, fiberglass-reinforced polyamide, and a selection of molds. The designer describes it as a cross-section between art and design, and we certainly agree.
3. Gully by Studio Comploj
Another product that steals your attention immediately is Gully by Studio Comploj. Offering a contemporary take on glass design, like other works of the Vienna-based studio, this project is a true piece of art. As you look at it, you can help but wonder – why doesn't the drop float away? Sleek design with a playful twist – it's a real treat for the eyes.
4. YIELD by SPY
When talking about urban projects, it's a crime not to mention Spanish artist Spy, who is well-recognized for his brave contemporary projects. This particular installation was showcased in Sweden and featured thirty yield signs. Through his work, SpY changes their meaning, and the signs then become a tool for playfulness.
5. U.S.E by R3direct
Transforming jersey barriers into pleasant objects in the city, Italian architect Giulia del Grande and studio R3direct have created U.S.E. The experimental furniture piece is produced almost entirely from recycled plastic and aims to promote eco-conscious design. What's even more impressive, the project is 3D printed and makes use of parametric technologies.
6. Phonebooths by 100architects
As it turns out, existing phonebooths can be made into contemporary urban objects. The project by 100architects gave the phonebooths in Shanghai an extreme 'makeover'.
In the process, the team added new functions, like free Wi-Fi, reading lights, and an emergency public phone, which now provide new possibilities for the public.
7. Tube Chair by Klemens Schillinger
Drawing inspiration from typical aluminum chairs we see on the street, furniture designer Klemens Schillinger has come up with the idea for Tube Chair. The piece of furniture by the Austria-based creative has a minimalistic yet smart tubular construction.
What makes the eclectic product convenient is the fact it can be seamlessly integrated into both indoor and outdoor spaces. Once again, the good old truth has been proven – simple is often better.
End notes
While inspiration can be found everywhere, there's no better place to gain it than real-life product examples. This can push designers' creative boundaries and help them come up with results that are anything but ordinary. Who knew a traffic sign could become an art installation? Or a fence – a chair? In the world of design, anything is possible!