Furniture design
FNA Concept recycles old materials into new, striking pieces at NOMAD
Francesca Neri of FNA concept plays with the concept of flexibility, incorporated in her highly crafted trilogy of statement designs at Nomad St. Moritz 2022.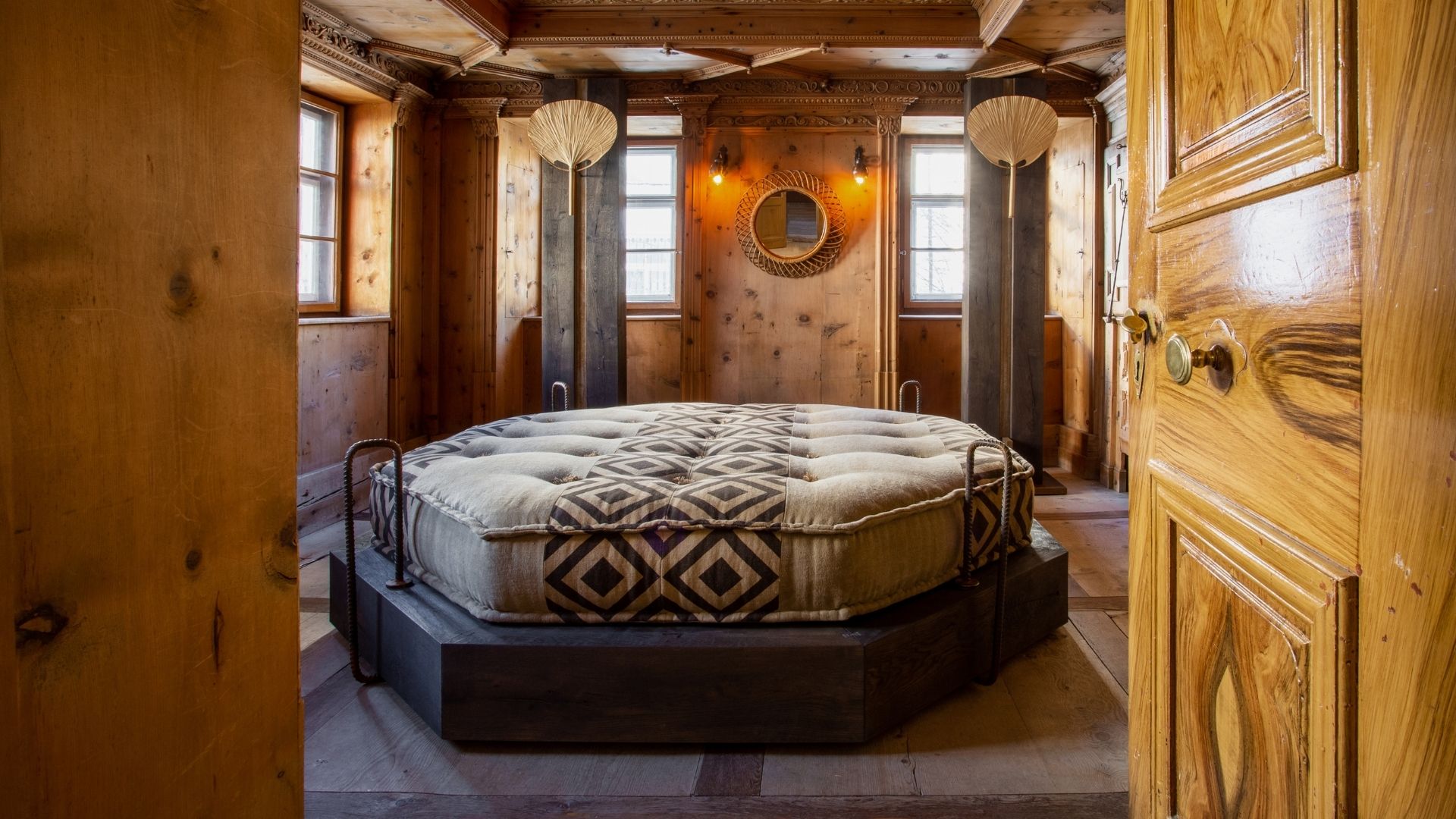 "I wanted to escape preconceptions and convey a new concept of living," says Francesca Neri.
At this year's Nomad St. Moritz, the Swiss architect and founder of Milan-based design studio FNA concept presented three, almost primordial pieces of furniture with unique functions and unexpected aesthetics.
The trio of designs included an octagon-shaped sofa bed upholstered in hand-printed Florentine linen. Called Beso, the prototype played with the concept of flexibility.
"It's a cross between a bed and a sofa, with traditional wool padding, available in two pieces to be assembled on site," explains Neri.
"It's a response to the last two years, in which we have all rethought our homes," she says.
"Beso is an adaptable piece of furniture, which transforms a room into a relaxation area, and then converts into a bedroom."
Alongside this, FNA Concept also presented Mesa, an oak table that doubles as a console, desk and sink top.
"The structure serves different functions and has no specific use," says Neri.
The table top is made of iron rods under which central legs can be added for extra support depending on the intended use.
Finally, Neri presented Totem, a sculptural column that, like Mesa, can serve various functions.
On this occasion, Neri has used the column to support lambs by INGO Maurer but they can also be used to hang paintings or other decorative objects.
They are available in wood or iron.
"The three elements have been realised with the same process and materials: the use of deebar and tinted oak, and raw metal," explains Neri.
"With Beso, of course, we have the introduction of fabrics with a traditional wool mattress."
"None of the pieces are industrially produced but rather handcrafted in a traditional way, causing imperfections and small differences. Each piece is unique."
"The challenge was to design a piece where there is no glue, but rather everything just folds and joins together, and the challenge is the engineering structure of each piece and the fact that they can be installed in a small room."
"The pieces are eco-sustainable because the materials used are recycled materials, therefore not new: wood, iron."
Together, these three pieces formed a striking installation in Chesa Planta, a late 16th-century aristocrat's house with wood-panelled rooms where Nomad returned this year for its ninth edition.