Lighting design
3D printing makes luxury lighting affordable and sustainable – Interview with Ian Yang of Gantri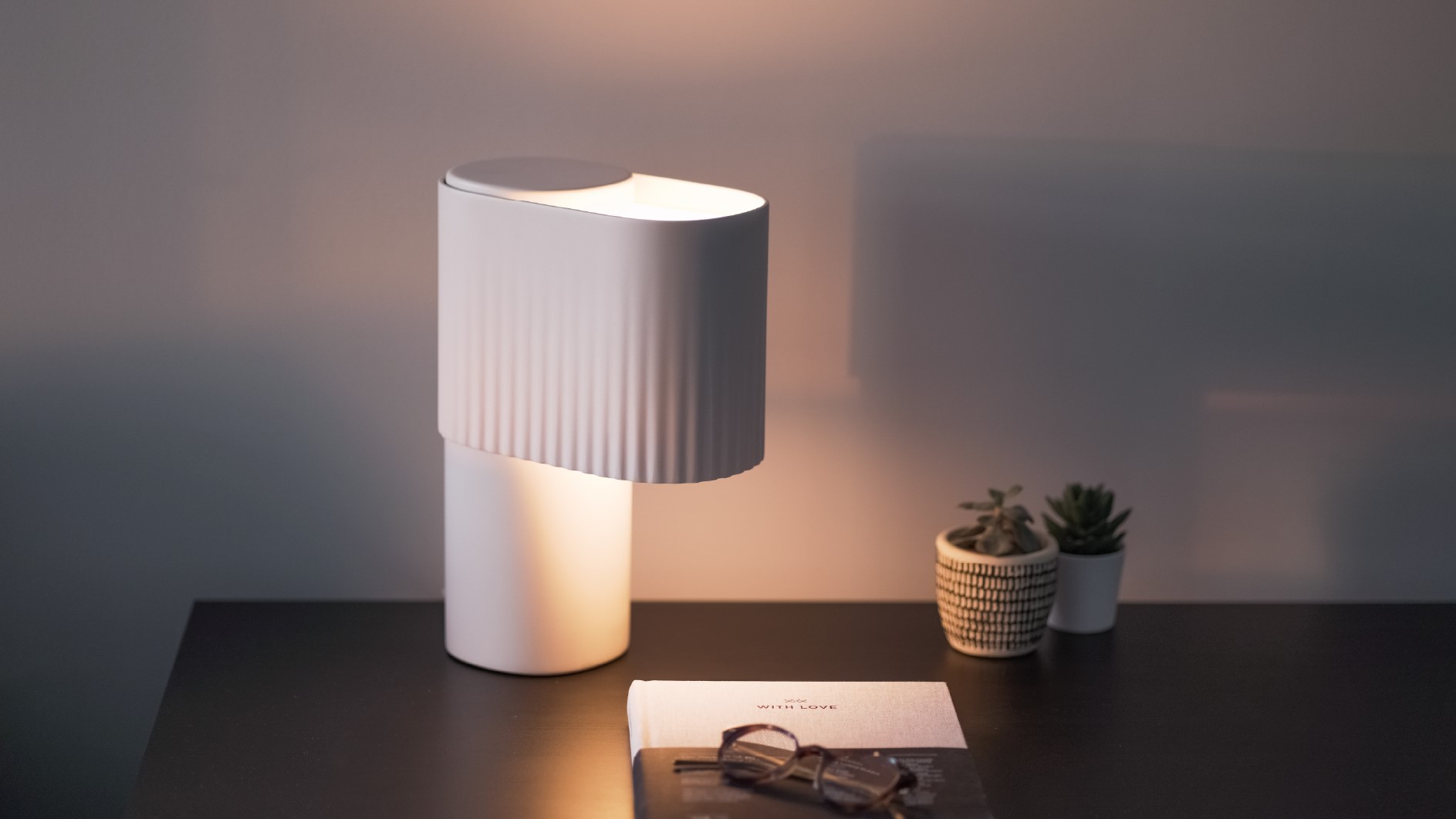 How might we make luxury design more sustainable and accessible? Ian Yang, founder of the digital manufacturer Gantri, shares how the commitment to sustainability and cutting-edge 3D printing technology is crucial for the production of attainable designer lights.
Founded in San Francisco by Ian Yang and having a production center in San Leandro, California, Gantri is the first company in the world producing designer lighting through digital manufacturing. Their mission is to empower design and, specifically, to allow designers to bring groundbreaking ideas to market by reducing costs and environmental concerns.
Merging design and engineering, every Gantri light is a combination of style and functionality, aiming at elevating people's everyday living. Their approach is oriented towards sustainability, providing natural materials, local production and both landfill and price cutbacks.
Attracted to the sustainable and luxury-quality products Gantri makes, DesignWanted interviewed the founder Ian Yang to find out more about the company's journey, materials selection, manufacturing process and future steps.
Who is Ian Yang? How did the journey for Gantri begin?
Ian Yang: "Ian is a Chinese-American entrepreneur who grew up in the UK and cut his teeth in consumer goods strategy and design-driven apartment-rental startup Lovely. The idea of Gantri came when Ian joined the San Francisco TechShop to learn about different manufacturing techniques, and immediately saw the potential for 3D printing to be used to manufacture design goods. Ian studied at the London School of Economics and Central Saint Martins."
Why Gantri? What does it mean being a "digital manufacturer for designer lighting"?
Ian Yang: "Gantri was founded to address the fundamental problem with the design industry – that unique designs are too expensive. By using digital manufacturing to produce on-demand, we drastically reduce the time and cost of bringing a new design to market. This means "luxury design" can finally be offered at mass-market prices."
Gantri products are manufactured with custom blends of plant-based PLAs, can you tell us about the development of this material?
Ian Yang: "The production, usage and disposal of petroleum-based plastics create enormous problems to human and environmental health. We believe that the best solution is to switch to natural, bio-based materials. PLA has an incredible sustainability pedigree – being derived from sugar crops. But it's normally only suitable for single-use applications such as packaging.
Based on our requirements for quality, durability and sustainability, we partnered up with Dutch materials science company ColorFabb to create custom PLA blends that are more heat-tolerant and even light diffusive. It was a difficult project and we tested dozens of different blends to achieve the desired properties. But we're stoked with the end results.
To further boost our commitment to sustainability, we took one step further to only use raw PLA sourced from sustainably-farmed, non-GMO crops. We call these unique materials Gantri Plant Polymers."
Increasing our sustainable practices – especially as designers – is a must… Let's follow the example of noho, which is is fighting against waste through beautiful design!
How does prototyping take place at Gantri? How are designers involved in this phase?
Ian Yang: "Gantri is a bit different to a traditional manufacturer in that the manufacturing process we use in prototyping is the same that we use in production. So "prototyping" is our entire product development process. The exact workflow differs from design to design, but it's typically a collaborative process between our engineers and the outside designers to test quality, usability, yield and other quality factors.
We communicate using our online Create Hub portal with messages, pictures and videos, and often ship prototypes to designers for them to try things out. We'll only begin sales if both Gantri and the designer are satisfied with the quality of the end product."
Gantri is the world's first design manufacturer to use digital manufacturing in producing end-use products. In what ways is your solution more environmentally and socially sustainable than industrial manufacturing?
Ian Yang: "Digital manufacturing addresses two major issues with mass manufacturing – waste and pollution. It's estimated that about 40% of consumer goods that are manufactured end up in landfill, driven primarily by overproduction to achieve lower unit costs. Digital manufacturing means we're producing on-demand and only as needed, minimizing inventory that we need to stock up and potentially throw away if unsold.
One unintended consequence of global trade is cargo shipping pollution. Annual trans-pacific shipping pollution is equivalent to that of about 25 million cars. Digital manufacturing allows us to produce locally in the US, reducing the need for end packaged products to travel across the ocean to get to the homes of consumers."
Being a digital manufacturer for designers, how would you define the relationship between design and engineering?
Ian Yang: "Design answers the what and why, and engineering answers the how. You can't build great products without grasping both. We see ourselves as design-centric engineers. We approach each project with a deep understanding of design intent and the end user, but work primarily to address engineering challenges."
Gantri offers the chance to designers and studios to produce and sell their designs through Gantri's production process and website. Can you tell us more about this initiative and how designers can benefit from it?
Ian Yang: "In the design world, the difficulties (and cost) of manufacturing stops even the best studios from selling their own products to consumers. We believe that this will quickly change. We've seen in adjacent verticals such as fashion and beauty an explosion of entrepreneurship powered by good design and e-commerce.
By solving the fundamental manufacturing constraints, we're creating an opportunity for good designers to become great design entrepreneurs. This not only offers an alternative income source, it also allows them to do what they're passionate about on their own schedule. The world benefits from better, more exciting and more affordable designs."
What can we expect from Gantri in the near future?
Ian Yang: "We can't disclose anything yet but we're working on some really huge collaborations. We'll be sure to reach out when the time is right!"
Fascinated by 3D printing? Discover how the additive manufacturing company Stratasys has been helping businesses to design better products for three decades.