Home decor
Make room, Give In For Green brings the jungle to your living room
The products presented by Give in For Green, even if still in conceptual phase, were complete, properly functioning and most of them had a "finished product appeal"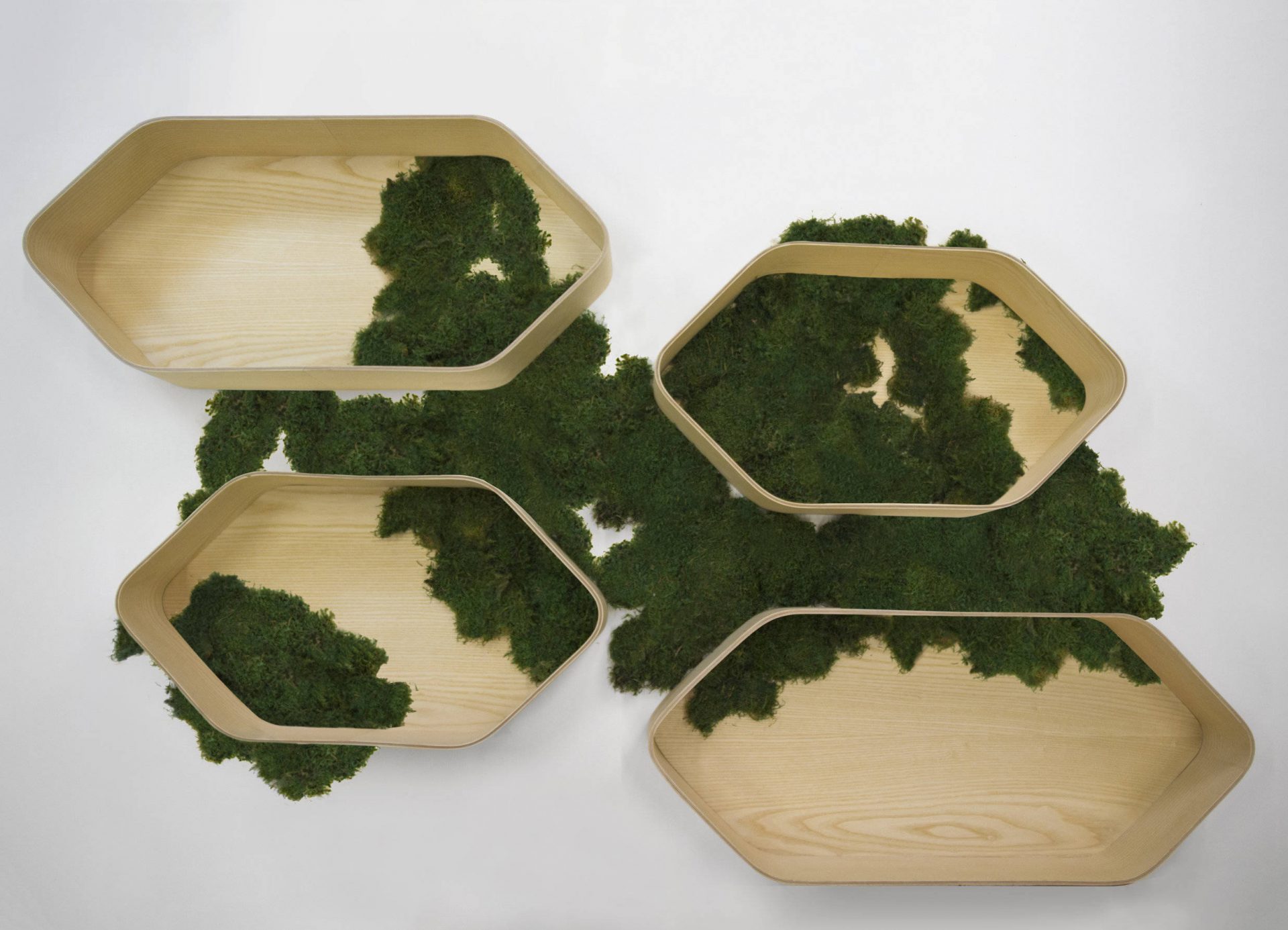 Inspiration is born from the most diverse situations. This time is not London, New York or Shanghai, it's Gāvle; where 'Give In For Green' came to live. A small city 1 hour north of Stockholm where 17 product design students worked in teams to create 7 groundbreaking design objects for their master thesis.
Geographical context always influences the work of a designer. Nordic landscapes and tough Swedish climate force locals to keep plants indoors for the most part of the year.
In such environments, greenery helps to give homes a warm feeling, as well as to contrast scarce sunlight and long months where soil and streets are completely covered in snow.
Give In for Green started at school
The 3rd year students from the University of Gävle came up with innovative and original ways to incorporate greenery in home accessories and furniture pieces.
Amongst the most appreciated ones we find a low energy air cooling system, auto-watering vases, a hedera table and a planterlamp hybrid.
Often when looking at students conceived concepts my reaction is: "This is nice, and it looks great, very ingenious! But…who would ever buy that?!". The products presented by Give in For Green, even if still in conceptual phase, were complete, properly functioning and most of them had a "finished product appeal".
As we had the chance to observe at the Haigō exhibition for Milan Design Week, many visitors expressed interest in buying the students' works and thought to be looking at market ready products. Interesting to observe how the different pieces have a coherent appeal and style amongst each other.
As nordic style suggests, wood is the main material used across the 7 products: they all use the same quality of spurce giving visual consistency to the collection. What will happen next? Will these products proceed their journey and get to the market?
I really hope so.