An extraordinary collection of vases where flowers and metal fuse together in perfect harmony
Made by a cooperative of various Japanese companies from Yokohama.
For the first time at the Milan Fuorisalone event, Yokohama Makers Village presented the Flower/Metal vases collection.
A cooperative of various Japanese companies from Yokohama, who have united their skills in metalworking and the most sophisticated technologies to create a new range of design objects.
3D-printing, metal plating, turning, mechanical processes and precision welding are just some of the production techniques that are used to model metal into new and interesting shapes, giving the material a new kind of plasticity to explore new applications of use.
In this collection, technological innovation meets with the beauty of form and functionality.
The creative direction of the brand is managed by the id inc design studio.
This is how the Flower/Metal collection of 16 vases was born, whose beauty lie in the union of materials with seemingly contrasting characteristics.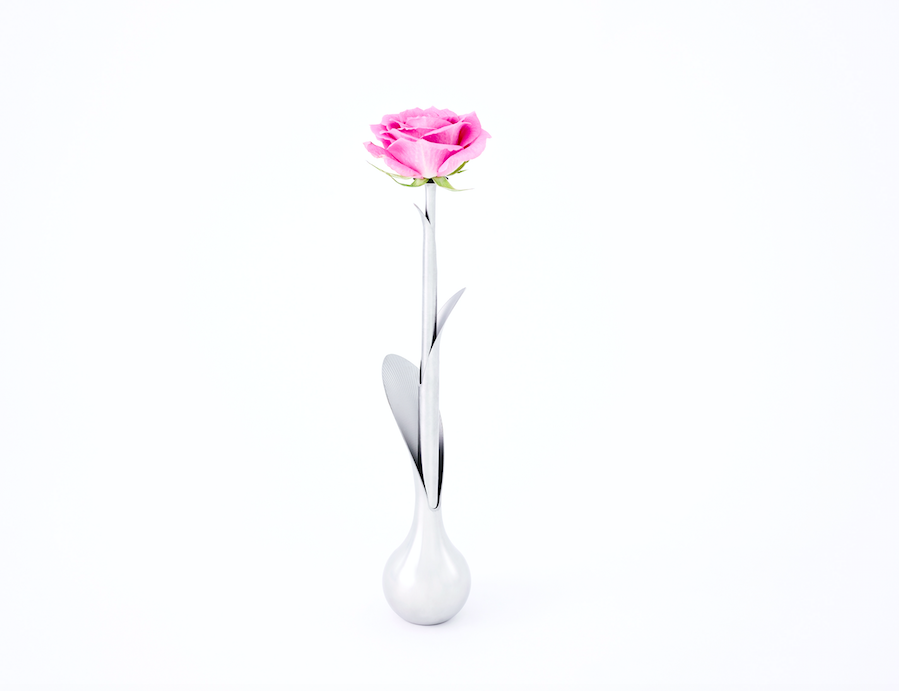 A creative oxymoron where the solid consistency of metal lends itself perfectly to the lightness of floral accents, creating a striking and harmonious effect.
The designs draw their inspiration from organic elements, such as irregular forms, curved lines and repetitive motifs that add a natural quality to the objects.