Home decor
Lamitex launches inaugural Decors Week to celebrate new finishes
Italian brand and laminate specialist Lamitex launches four new mini-collections as part of a digital-only event that celebrates its latest advancements in technology.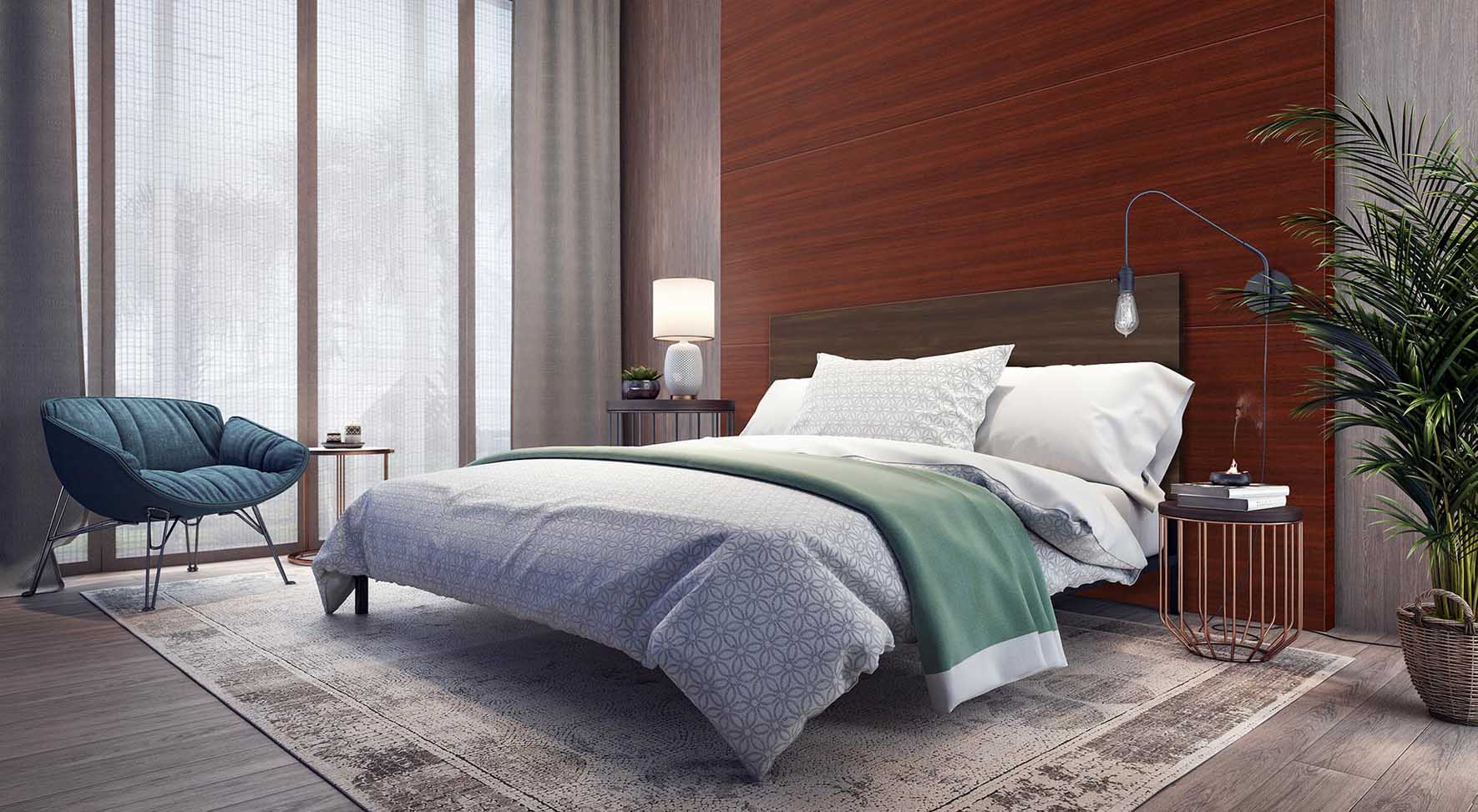 Lamitex has gone digital with plans to unveil its latest range of interior finishes on social media. The laminates specialist is launching the first volume of its newly established DECORS WEEK 2021, to reveal new collections inspired by four different themes: glam, chromatic, natural and tech. Released over four days, each mini-collection will feature three different finishes, proposed in a series of mood boards, animated GIFs, and new photographs.
Since 2001, Lamitex has operated in the field of surfaces and decors with an experimental approach that originates from its start as a research and development company. Committed to experimentation, the company still has its own division dedicated to research and development. Called the DR&SS (Design Research & Style Selection), its goal is to create new products driven by a poetic ideal Lamitex describes as 'exclusive emotional value'.
In recent years the brand has spearheaded a revolution in materials focusing its attention on paper, lighting design, furniture, interior design and wall panelling. In 2004, Lamitex developed a highly specialised laminate called CLPL ®, which stands for Continuous Low Pressure Laminate, that gives surfaces a hyper-realistic look thanks to a synchronized pore making it easier to recreate the lifelike grain of wood.
More recently, Lamitex has been looking at ways to translate this experience online. In addition to special launches online, the Lamitex configurator lets you preview Lamitex's finishes in 3D. Without a need to download third-party software, users can visualise its latest interior products from any device, anytime, anywhere. A powerful and easy to use online interior design tool, it's possible to customise materials and explore all other relevant specifications.
Lamitex is also testing the boundaries of what's possible by embarking on meaningful partnerships. As part of its inaugural Decors Week, the brand has announced a collaboration with Francesca Valan, an internationally renowned industrial designer and university professor with expertise in CMF Design (color, materials and finishes). Working with Lamitex, together they developed four concepts imagined through various vignettes and moodboards that highlight its latest releases while responding to the latest interior design trends.
Drawing inspiration from art deco references, GLAM pairs the muted elegance of dark tones with a shade of champagne to highlight the collection. Lamitex captures a sophisticated glamour with an emphasis on textures including a brushed oak decapé and a tiger effect for added drama.
CHROMATIC laminates are distinguished by chic and minimal finishes that altogether promote a harmonising palette perfect for calming spaces. A fresh take on neutrals, this trio includes a shade of white and a raw oak with blue notes that echo the collection's ode to azzurro.
Referencing the texture and natural warmth of wood, NATURAL celebrates raw materials with three classic finishes: Balanced Walnut Rialto, Dark Walnut Brera and Amaranth Walnut, reminiscent of vintage interiors.
Finally, TECH strips back on colour to create a bold and eye-catching effect. A series of achromatic materials enhance the design and finish for a sober collection that is both solid and resistant.
The laminates are the product of extensive research with a particular focus on the way each material interacts with light. To ensure the most precise three-dimensional variations, Lamitex uses a specifically designed flexible laminate that is capable of adhering perfectly to the material. Meanwhile, special attention has been paid to the surface's tactile dimension by designing an accentuation so life-like it hopes to generate the sensation of contact before touch has even occurred.
To discover the collections in more detail follow Lamitex on Instagram and LinkedIn, or sign up to their newsletter to discover the different concepts and vignettes Lamitex has designed in collaboration with Francesca Valan.