Design
Golden Pin Design Award 2019: see our 8+3 favorite projects from Taiwan
Considering the historical and ever-growing relevance of Asia in the world of architecture and design, we were delighted to attend the Golden Pin Design Awards 2019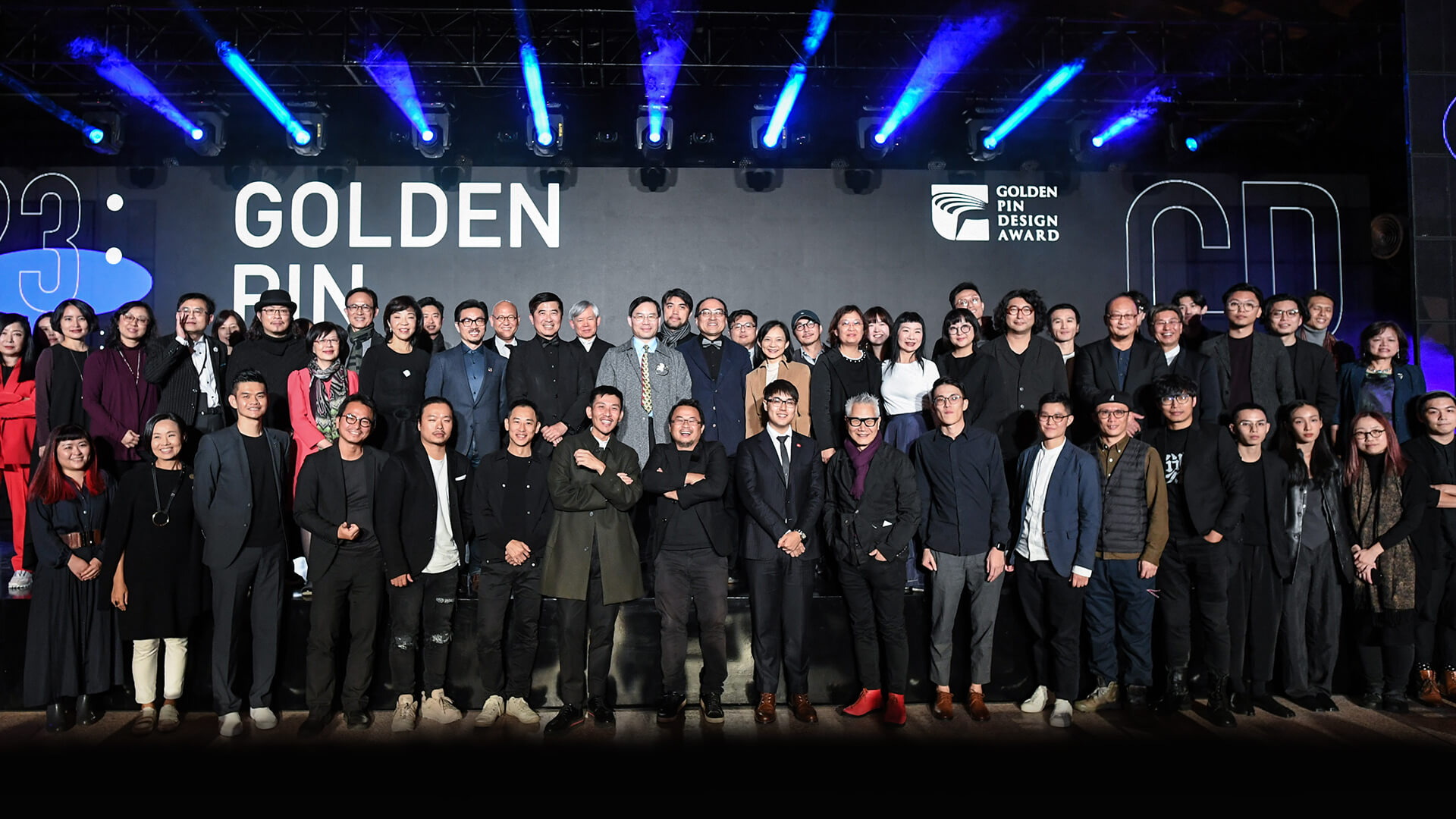 I am in Taipei, capital of Taiwan, to visit the latest edition of the best-established international award specially created for the Chinese-speaking citizens of the world: the Golden Pin Design Award 2019.
22 hours of flights and layovers to wake up in Taipei city, 7 hours ahead of our office in Milan, to attend a magnificent ceremony to celebrate the winners of a local-born-yet-globally-oriented prestigious recognition of design promoted by Taiwan Design Center and organized by the Industrial Development Bureau, Ministry of Economic Affairs.
The award is articulated throughout the main subcategories of the sector:
Product design
Communication design
Spatial design
Integration design
The Golden Pin Design Award 2019 proclaimed its 30 winners of this year for Best Design, plus 2 Special Annual Award winners for Circular Design and Social Design.
A combined prize of $39,000 was also distributed to the 3 winners of The Golden Pin Concept Design Award to actively foster the realization of promising and game-changing design projects.
This year's jury was made of international design experts working in different areas of the industry, providing a complementary and knowledgeable judgment to select from the over 7000 projects submitted.
Among the few we would like to mention:
Luisa Bocchietto, Former-President of the World Design Organization
Tony Chi, Founder of tonychi
Shu-Chang Kung, President of the Chinese Society of Interior Designers
Ching-Yueh Roan, Professor in the Department of Art and Design at Yuan Ze University – Taiwan
Wei-Hsiung Chan, Founder of Business Next Magazine
Mei-Li Liao, Founder of Flaneur Culture Lab
Hirokazu Kobayashi and Haruna Yamada, founders of SPREAD
"The clock says 23:59, we say time to celebrate"
Is the impactful slogan of the Golden Pin Design Awards 2019, calling on the urgency of the matters related to the health of our planet and society, but also expressing a positive attitude.
This year, the event revolved around the widely discussed theme of sustainability, following the United Nations' Sustainable Development Goals for 2030, dissecting the issue and focusing on 17 topics that outline some concrete action points. The criteria to assess the winners of the awards seriously took into account these aspects to define the awarded projects.
The themes were also interpreted through a touch of modern graphic design by the company which curated the event, Bito, in a collection of 17 illustrated posters.
It is now time to discover our very own selection of projects among the 30+2 winners of the awards.
Scroll, read, observe and keep an eye on Taiwan: this country knows how to properly nourish and sustain the local design industry, leveraging on its internal strengths while maintaining great awareness on what takes place around the globe.
Golden Pin Design Award 2019 – Our highlights:
The Sound of Blooming by Luxury Logi Co, Taiwan – Integration Design
A mesmerizing large scale installation to reconnect humans and nature, reminding us that artifacts can have organic aesthetics and behaviors. With a massive technical effort and budget (the whole project required $3million), Luxury Logi Co aims at recreating The Sound of Blooming in other parts of the world.
DUO by HYM originals, China – Product Design
An object from the past that never seems to go out of fashion: the magic of playing vinyl records only gets more glamorous as time goes by. Designed for youngsters living in small apartments and seeking practicality, DUO is small-sized and features a detachable Bluetooth speaker to be used anywhere around the house.
W Glass by Kiwico Corporation, Taiwan – Product Design & Special Award for Social Design
Handcrafted, fully recycled and died to obtain a warm and passionate amber glass color. This cup features simple and essential shapes as well as a deep and special manufacturing process: these two elements combined have great potential to turn this piece in a timeless icon of Taiwanese design.
Life in Tree House by Soar Design Studio, Taiwan – Spatial Design
Making the most of its limited floor space and, focusing on verticality instead, Soar Design Studio defines this interior space through a multitude of corners and areas for dwellers to use and find out, all wrapped up in a warm minimalistic touch with few well balanced industrial accents.
UCCA Dune Art Museum by OPEN Architecture, China – Spatial Design
The organic forms of the structure silently integrate with the natural landscape surrounding the UCCA Dune Art Museum, seamlessly combining in a unified scenery where, finally, manmade creations are one with light, wind, the clouds and the sea.
Le Petit Prince House Lin Sheng Han Architects, Taiwan – Spatial Design
A residential construction conceived to accommodate 2 different generations at once. The brutalist-minimalist design results in a modern geometrical expression of luxury living, featuring various open spaces that encourage to enjoy the pleasant weather of Taiwan.
The Guidebook of Marine Debris by SimpleInfo Design, Taiwan – Communication Design & Special Award for Social Design
A celebration of trash collected on the beaches of Taiwan island. In this digital encyclopedia of waste, all sorts of waste polluting our oceans was meticulously analyzed, photographed and described in detail, to raise awareness and trigger action on this terrible environmental threat.
Catching Moonbeams by Toby Ng Design, Hong Kong – Communication Design
We love her for her mystical aura, a sense of attraction pulls us towards her, so close and so terribly far at once: we love the moon and we can finally have her. Our dearest satellite was the inspiration for this paper collection and refined printing techniques by Toby Ng Design.
Golden Pin Concept Design Award 2019 Best Design
The Golden Pin Concept Design Award also unveiled 3 Best Design winners, who not only receive the trophy, but also a combined cash prize of TWD$1.2 million (approximately USD$39,000) to help bring their concepts to life.
Weapon Font by Tin Han Lin & Return Design, Taiwan – Communication design
Inspired by the ancient swords of the ancient Chinese Warring States period, this font definitely speaks boldly, with sharp details and a slightly-aggressive and dominant attitude.
SOUND LAB by Po-Han Wu and Min-Shuo Hsu, Taiwan – Product design
If music is an expression of creativity, why should it be constrained to conventional, established instruments? SOUND LAB promotes a new approach to musical education for kids: a set of components is combined with ordinary objects such as pipes and funnels to design & create musical instruments and get completely lost in the imaginative flow.
Deadline by Yi-Meng Li, China – Communication design
Modern society can be as exciting as hazardous to many due to a large number of stimuli, inputs and all sorts of pressure generated by our ever-connected and high-intensity lifestyles. With this video, Yi-Meng Li raises awareness on the theme of isolation and alienation of Chinese city dwellers through a minimalist yet impactful animation-design language.