Lighting design
Seamlessly infusing a breath of fresh new life to your traditional desk lamp
Fabricated out of die cast aluminum with a powder coated finish – Grab Lamp by Alex D'Souza is an innovative fun design experiment.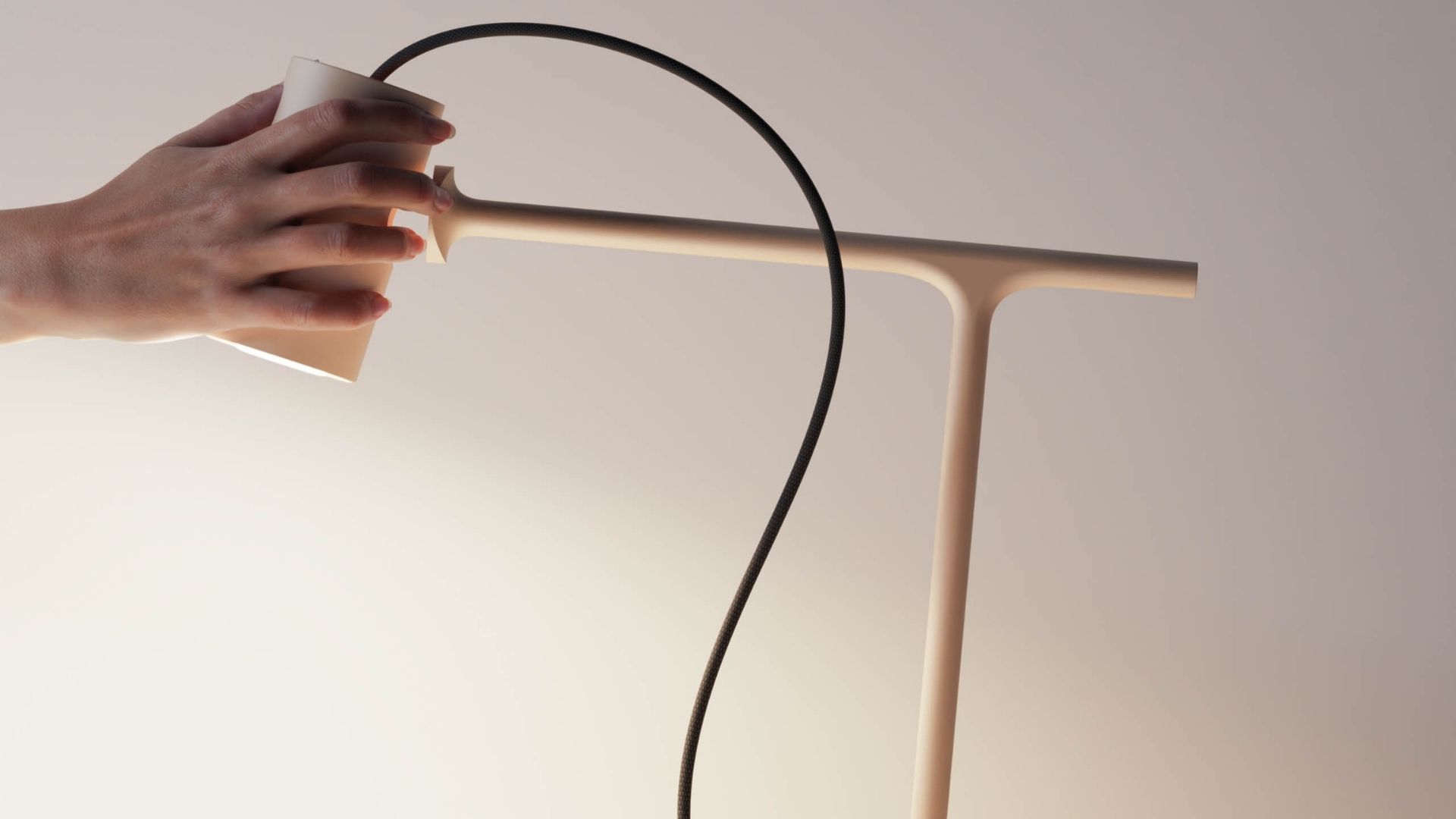 UK-based industrial designer and visualiser Alex D'Souza skillfully crafts 'Grab Lamp' – a fun design experiment that innovatively plays with seamlessly infusing a breath of fresh new life to the traditional desk lamp, fabricated out of die cast aluminum with a powder coated finish.
"Inspired by wanting to physically interact more with often stationary yet beautiful objects – with Grab Lamp I wanted to aim to fulfill the functional needs of a desk lamp" says D'Souza.
Available in a mélange of soothingly muted hues but an expressive color palette – it embodies a Scandinavian aesthetic with a minimalistic eye-catching skeleton of two connected poles elevated by continuous curves and carefully positioned split lines.
Additionally a grounded base with a proportionally balanced arm magnetically and mechanically connects the removable lamp holder.
The cable slots through an elegant route in the base of this conceptual alluring product and the extra length effortlessly allows the holder to be pulled away from the desk to – temporarily reposition and illuminate other areas of one's interiors.
As opposed to being hidden away, the braided cable is heavily featured – helping to balance out the eclectic form when resting in its natural 'S' shaped position and smoothly extending out of the base when needed.
Grab Lamp further brilliantly splits up into 3 core parts for – "easy shipping, fuss-free assembly and disassembly!" D'Souza adds.