Furniture design
"Flexibility is the biggest benefit" says founder of Harth, the furniture rental platform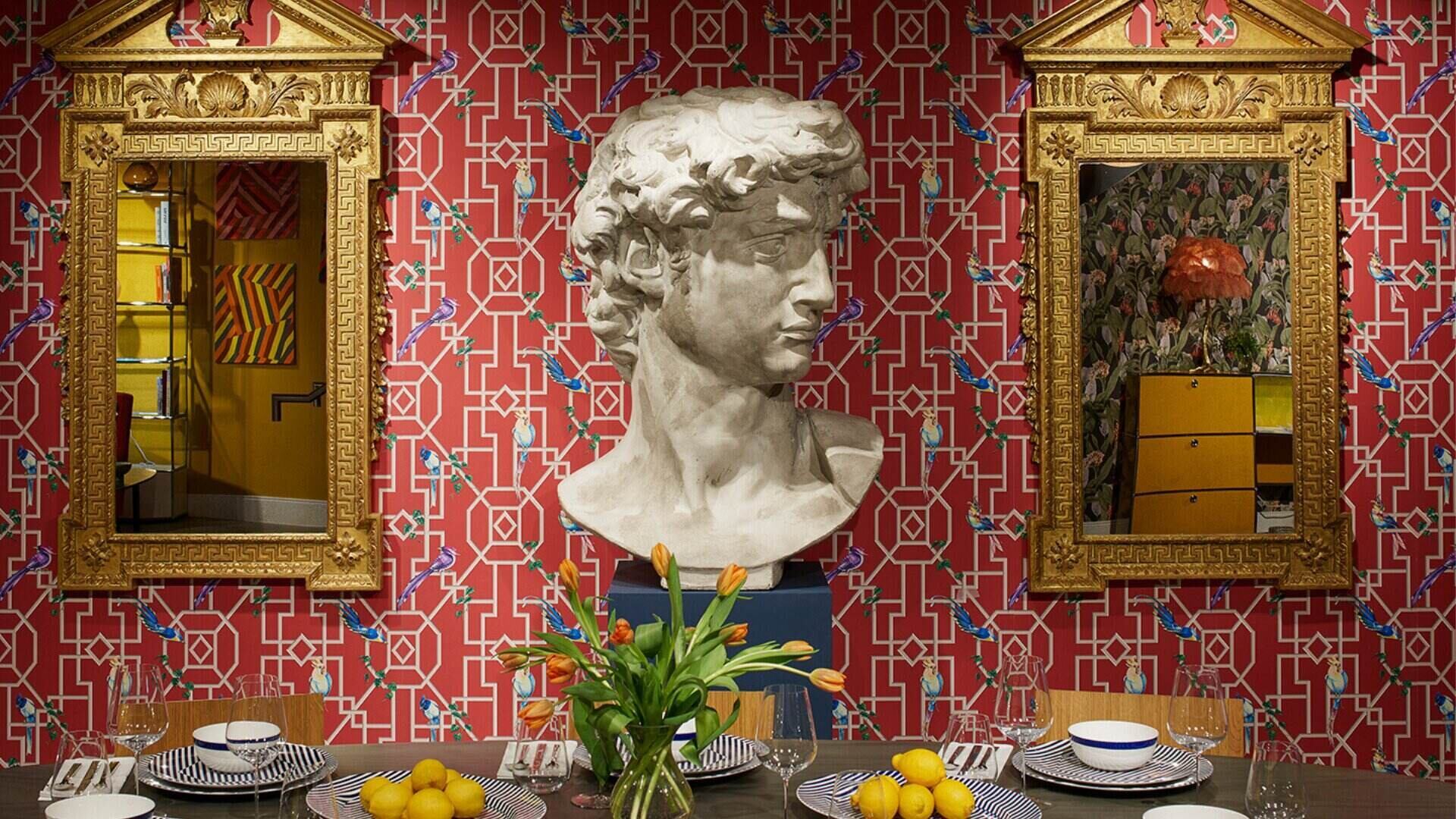 We spoke to design editor Henrietta Thompson about Harth, a rental platform for furniture and art that's aiming to bring a circular economy to the world of interiors.
Buying a piece of furniture is a big commitment.
You have to make sure it will suit the space,  and the needs of you and whoever else lives with you, you need to make sure you actually like it and you have to be sure it will last.
Thankfully, a rise in furniture rental services are now offering customers the chance to try before they buy, and leading the way is Harth, which was founded by design editor, Henrietta Thompson, alongside her husband, Ed Padmore. 
At the core of Harth's founding was the realisation that, in Britain alone, about 300,000 tonnes of reusable furniture are thrown away each year.
So, Thompson came up with the idea of lending pieces to its members for either long-term home furnishing purposes or short-term situations such as pop-ups, events, weddings and show homes.
Users can browse and choose items directly from the platform and also upload their own products to rent.
Once an item is chosen, Harth will confirm its availability, cost and logistics such as delivery and collection methods. If the item is unavailable, the company will suggest an appropriate alternative.
The whole idea reflects a change in attitudes when it comes to ownership, especially amongst younger generations who notoriously want a better everything but account for some of the savvier consumers.
It's called the sharing economy and it gives consumers the chance to experience products as a service without the burden of buying or maintaining them. 
Interested to see what insights Thompson has gleaned from starting, and succeeding, in establishing a "furniture-as-service" platform, we caught up with her to discuss the concept and how it works.
Can you explain to us the importance of the "furniture-as-a-service" concept and what inspired you to start Harth?
Henrietta Thompson: "I was inspired to start Harth by two factors – firstly we needed it ourselves, having moved around a lot my husband and I were constantly trying to fit our furniture into different spaces and things were in and out of storage all the time – it seemed like there should be a better way!
Practicality when working from home or hosting guests was another factor – why couldn't we just get a sofa bed for a weekend when people were staying, or a big dining table or a statement piece for a dinner party? 
Secondly, as a journalist I had been really inspired by the huge changes in other industries – the sharing economy especially – and felt like interiors needed a bit of a shakeup!"
As well as minimising environmental impact, what are the benefits to renting for the consumer?
Henrietta Thompson: "Flexibility is really the biggest benefit – having what you need/want when you need/want it and not having the hassle of trying to resell or dispose of stuff once you've finished with it.
There's also the try-before-you-buy element that we find a lot of our customers use the service for. See if it fits, see if you love it as much when it's in your home. That's especially true for art and sofas."
And how else does Harth work as a service, people can upload their own furniture to be rented?
Henrietta Thompson: "Over the last year we've been making a lot of changes to the platform, and in 2022 we are offering a full-service solution that also includes storage.
This means we will manage every part of the process, from photography and listing the pieces, to organising logistics, cleaning, renovation if required and of course all the rentals and resales.
The idea is that this way, once it's on Harth you can forget all about it and just wait for payment. It also means we can offer much better service and more reliable logistics all around."
This Dutch studio offers the sofa as a service: A Lott of Space is a furniture service based on flatpack futureproof sofas, which consumers can buy, borrow and swap.
What about demographics, has there been an area in the market that you have found particularly responsive when it comes to the idea of renting furniture?
Henrietta Thompson: "The market is evolving very fast, as we've seen in fashion people – particularly younger demographics – are much more open to renting anything these days.
People moving house also see the benefits very quickly – they might initially come to us to help stage their property to sell it, but then come back for pieces to try out in their new home."
Why have people's attitudes to ownership changed so much in recent years?
Henrietta Thompson: "I genuinely think the management of stuff has become a big problem – we've all got too much of it yet can't stop shopping. By owning things on a temporary basis you swerve the problems that come with this.
In the background of course there are the much bigger problems of climate change and landfills and sweatshops, that we just can't ignore anymore."
The "furniture-as-a-service" concept depends on durability, which means a careful selection of materials and construction. What are the key considerations when sourcing pieces and what is your approach to quality control?
Henrietta Thompson: "Durability is a word with a lot of negative connotations in furniture rental, where it often implies the solid, beige, joyless and indestructible furniture favoured by student landlords.
But yes, it's important. Our approach is to assess each item individually, and our experience tells us what works and what doesn't."
Have you identified trends in your selection when it comes to particular designers, types of furniture or pieces that have been made in a certain way? 
Henrietta Thompson: "We find that vintage pieces – which have already proven their longevity – do really well on Harth, but also designs that can be restored, and designs made from materials that age beautifully – leather and wood and metals that tell a story with the patina they develop.
We also like to work with companies who have a similar approach – House of Hackney and Anglepoise are just two examples."
And what about the opposite, are there items, manufacturing processes or types of furniture that pose particular challenges?
Henrietta Thompson: "I was surprised to learn from the restorers we work with that a valuable 17th-century armoire would be easier to restore than an original Eames fiberglass chair, but that's because there are a lot of industrial manufacturing techniques used in the 20th century that simply don't exist now, whereas something handmade can be hand-restored with the right craftsmanship.
That said, we don't do much 17th century on Harth, we tend to have more contemporary pieces."
How does Harth deal with the issue of insurance and the prospect of goods being damaged?
Henrietta Thompson: "Items are checked and double-checked at every stage along the way. By and large, people look after the pieces they are renting, and they know they are liable to pay the full cost should an item be damaged beyond repair, but so far that's never happened.
Normal wear and tear is all covered by Harth and the items are all insured while they are in transit – which is where the biggest risk of damage is."
What has been the biggest challenge you have faced since founding Harth and what advice would you give to designers looking to enter this area?
Henrietta Thompson: "Founding Harth has been one of the most challenging things I've ever done so it's hard to pick one thing. In terms of advice, I'd say know the value of patience.
Keep it simple, start small, see what works, watch the market closely and be ready to go with the flow – when things start to move they can move very fast."
Mebl, in collaboration with circular consultancy company SOMA, outline 6 strategies for designing furniture with the circular economy in mind.