Mobility design
Pininfarina's future involves electric scooters and elegant e-bikes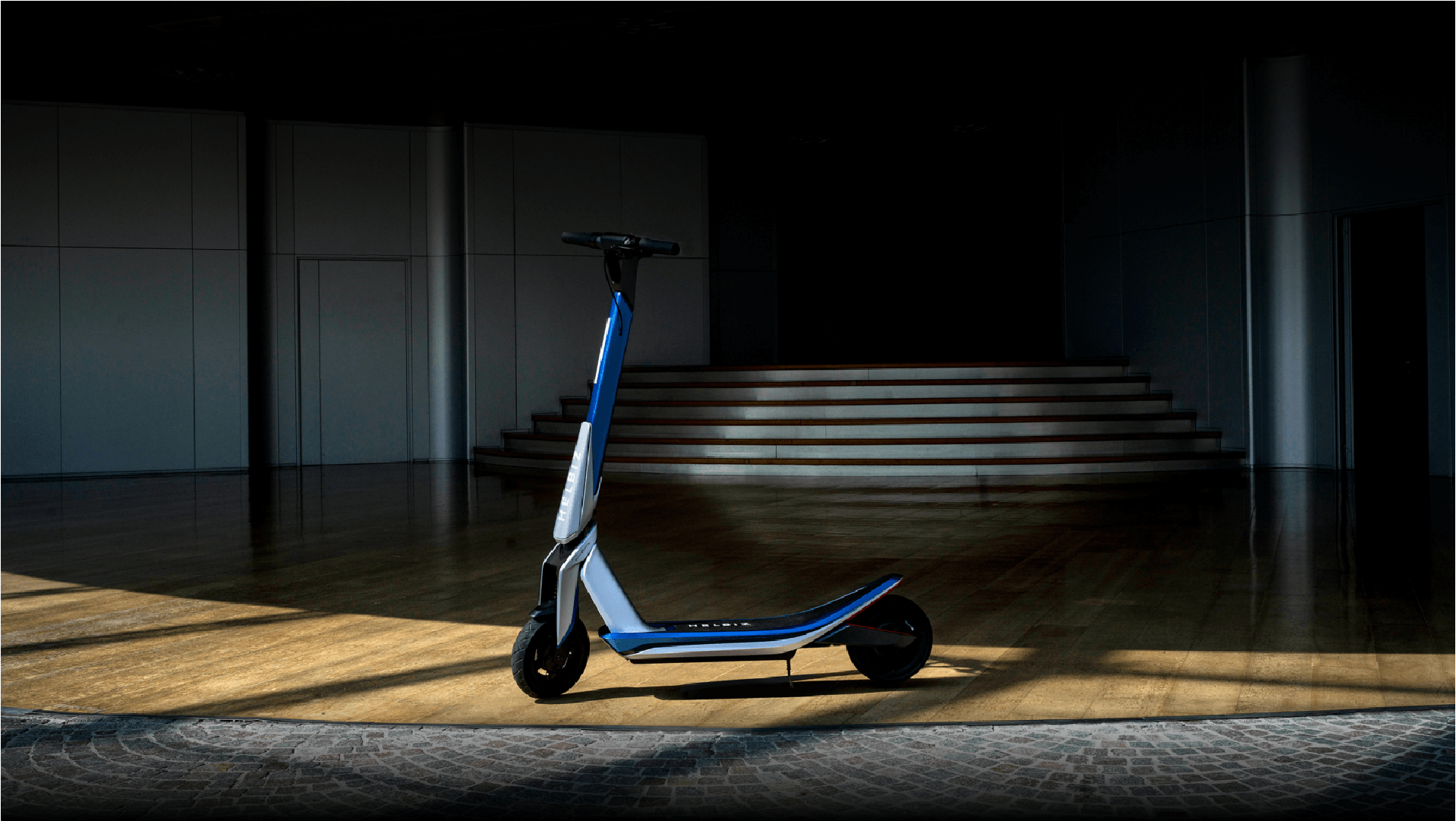 E-scooter company Helbiz has brought in the big guns to launch its first e-scooter intended for sale worldwide alongside a host of other urban electric mobility products.
If anyone can help position e-scooters as a desirable mobility option for design-conscious consumers, it's Pininfarina. That's why the intra-urban transportation company Helbiz has brought the Italian styling firm on board to design its first electric scooter intended for sale—the Helbiz One.
The e-scooter prototype was developed through a collaboration with Pininfarina, and MT Distribution, a leader in the design and production of urban micro-mobility solutions in the Italian Motor Valley.
It's the perfect trio considering Pininfarina's recent commitment to sustainable mobility. Besides, a company like Helbiz will need to sell more than a convenient way to get around if it wants to actually sell its electric scooters and Pininfarina is a great draw.
A closer look at the design of the Helbiz One reveals all the markings you'd expect to see from a collaboration with Pininfarina. A sleek and elegant body pairs a steely grey housing with an electric blue hue, a nod to the company's signature color.
The Helbiz One e-scooter was created with sustainability and safety at its core. Pininfarina has designed a wider and longer foot deck that provides users with a better riding position. The foldable scooter is also very lightweight coming in at just 15kg, which means less drag and a more power-efficient ride.
The scooter houses a dedicated 500 watts motor and 32-newton meters of torque, which Helbiz promises can pack enough power to easily tackle hills up to a 15-degree incline. Combined with front suspension and a unique rear suspension, this creates a smooth ride on rough surfaces and tricker terrain (like cobblestone, for example).
Augmented mobility? Tech-infused Nebula by One Object is upgrading the urban travel experience.
The user experience is set to be top-notch too, using an intuitive LED dashboard where riders can instantly switch between 3 different modes: eco, city and sport. Meanwhile, the Helbiz One App lets users check the riding speed and the battery status as well as the more precise travel details including journey time.
The plan is for the Pininfarina-designed Helbiz scooters to initially be incorporated into the company's sharing programs, before being offered for retail sale. According to a statement from Helbiz, it will work with Pininfarina to create electric bicycles and electric mopeds too. The designs of the latter will both be officially unveiled later this year, and we can't wait.
Triggered by green-powered modes of transport? Explore the future of electric skateboards.