Architecture
The secrets of Hotel Proverbs – Warm vibes through cross-cultural interior design
Poetic inspiration from Spain infuses this Taiwanese hotel with a warm romantic atmosphere: Hotel Proverbs reveals to us its most intimate mood and personal touch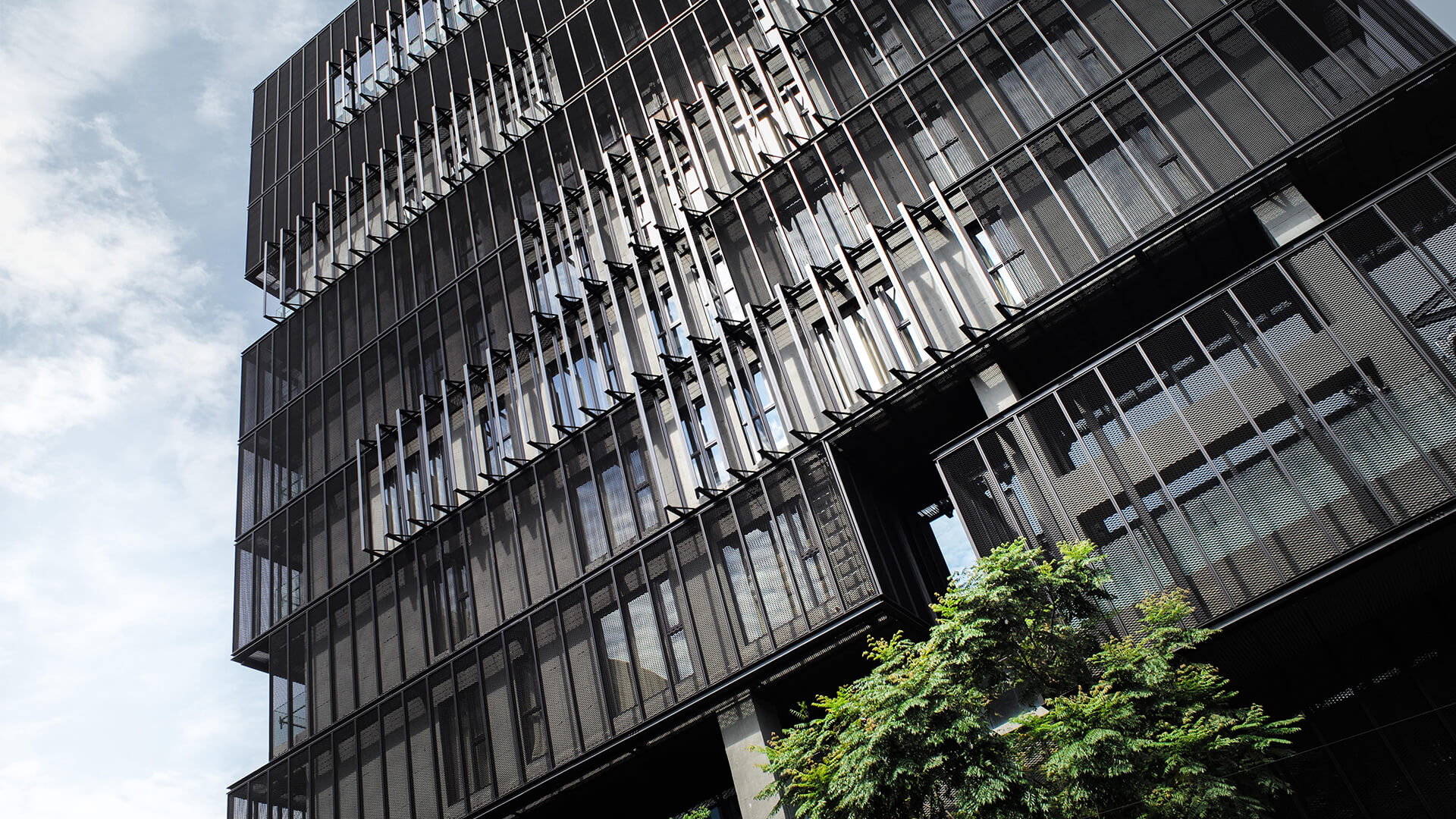 Walking down the street, hungry, sleep departed – and jet-lagged – I see the majestic black monolith with the double P logo on top: here we are, this is Hotel Proverbs. I will learn later that this name has a very deep and secretive story behind it – but you'll have to read through to find out, as it took me a while to discover too.
They open the door for me, I'm carrying luggage, and the moment I step in I hear a friendly voice: "Hello Fabio, welcome." I'm like: "Hey! Hello to you too…and thank you, I guess, how do you know… it's me?". "We are good."
This was Spud Cheng welcoming me, with a friendly smile and firm handshake. Quite a start! Simple things make me happy.
Hotel Proverbs is 1 of the 3 Design Hotels in Taiwan: the prestigious organization handpicks hotels around the globe to create a community of design-oriented, cultural-defining unique hospitality experiences.
Entirely designed by Taiwanese architecture firm Ray Chen + Partners Architects, the hotel outlines a modern and impactful architectural exterior structure, revealing a set of warm and personal touches on the inside.
I was given an eye-opening tour by two excellent souls from the Marketing & Communication Department: Jairdan Chiu, Senior Supervisor, and Eve Lo, Manager. They guided me to discover that a surprising number of details of Hotel Proverbs were carefully designed to encourage personal interaction between visitors and interior spaces.
The interiors present a warmly enclosing dark atmosphere, where a combination of industrial accents and glamorous details are mixed into the same spaces.
All the industrial furniture pieces in the rooms were sourced from US brand Restoration Hardware, while couches come from Holland and precious wall textiles were locally sourced, resulting in a male-oriented design, firm and refined at once.
Silently, the hotel reveals a set of interaction points that aim at creating a dialogue with visitors and interiors to the point where each person can leave its very own mark.
Corridor walls were built with a metal material that gets "stained" by hand traces of people's touch and the back of every room door is made of precious velvet on which one can easily "draw" on with a finger.
Another personal element is the Turkish carpets in the rooms, all different from one another and purposely not fixed to the floor to create a sense of movement and warmth. Similarly, the wooden floor planks were unevenly laid to generate less of a regular, flat, boring base.
At Hotel Proverbs the homely feeling is the priority, and this is why access your room an actual key goes in an "old-fashioned" door lock and the walls of the elevators are covered in warm red velvet, unavoidable to touch and caress. All these details combined add up to shape a complete experience that differentiates from other hospitality brands and results exclusively individual.
After hearing about this series of tiny-yet-wonderful mind-stimulating interior details, it was time for me to find out the reason behind all these red details I noticed, and how they connect to Proverbs' name and cultural duality, all the way from one end of Europe to the other end of Asia.
Architect Ray Chen's concept for the hotel takes inspiration from a series of artworks by romantic Spanish painter and printmaker Francisco Goya: Los Proverbios, an enigmatic collection of 22 paintings from the early 19th century, depicting dark and dream-like scenarios related to traditional proverbs of the Spanish culture.
It is beautiful to see Hispanic cultural references silently integrate with eastern values, eventually finding common ground through the evocative red color, found in precious velvets from Spain as well as in Chinese culture as a symbol of luck, joy, and happiness.
A number of red accents are found in Hotel Proverbs, from the fabric inside the elevators, the neon light behind the wardrobes and the details of the drawings featured in each room. Drawings originally conceived by the former creative director, adding a deep and truly individual touch to each room: just abstract shapes, vigorous brushes and intense colors at first glance, then reveal a tiny typing featuring the proverbs which inspired Goya for his paintings.
Again, Hotel Proverbs wants its guests to bring their own personal story inside its rooms and connect with it, influencing and intertwining a human's life with interior spaces and its resulting induced experiences.
We know details make the real difference in shaping spaces and experiences. Another intriguing element shaping the cultural-hybrid design of the rooms is the grey raw concrete feature.
Next to refined textile partitions, mirrors and wood cladding on the walls, we find a small portion of the vertical surfaces purposely left unfinished. This symbolic design choice refers to a Chinese cultural value suggesting to always leave some "blank space" because you can never be 100% of your choice. This space will be used for future improvement, it will leave room for adjustments of unforeseen mistakes.
Hotel Proverbs is the perfect destination for single business travelers or couples. The hotel naturally attracts creative professionals such as designers and architects who are very sensitive to the care put in the interior concept, and many architecture students curious to visit the building and touch with a hand such a grand realization.
In order to create a truly personal experience, the staff of Hotel Proverbs observes its guests closely. In a conversation with Spud Cheng, Customer Relations Manager, I am told some lovely anecdotes about the ever-surprising customer support provided by the hotel staff.
When writer Christina Yung spent some time in Taipei, she was in the process of writing her book "Small Shops, Big Hearts" about the magic behind family-ran shops. When Spud heard about his guest's mission, he prepared a list of local shops for her to visit and interview to support her.
Similarly, when a Japanese couple flew to Taiwan to explore the island but with no itinerary planned yet, Spud and his team helped them to figure out the route and select the best hotels around the country, calling them up to secure the bookings and make sure that their guests would have been expected.
Located in the East District of Taipei, Hotel Proverbs stands out as a very high architecture in the area, filled with traditional buildings, tiny street shops, and food spots.
The hotel is often visited by locals attracted by its 52 seater restaurant renowned for its magnificent seafood and rare aged steak, prepared using meat from Taiwanese cows.
Locals also enjoy the hotel bar, EAST END, famous for its signature cocktails prepared by an experienced team of bartenders. The interiors of the bar are warm and dark, featuring some original metal wall claddings sourced through an auction by a European castle.
EAST END was among the top 50 bars in Asia of 2017 in the official ranking by Diageo.