Architecture
Hotel Unique: there is much to see and live inside this ship-shaped gem
What makes Unique so unique is the spirit that literally animates this complex yet extremely efficient organism: the people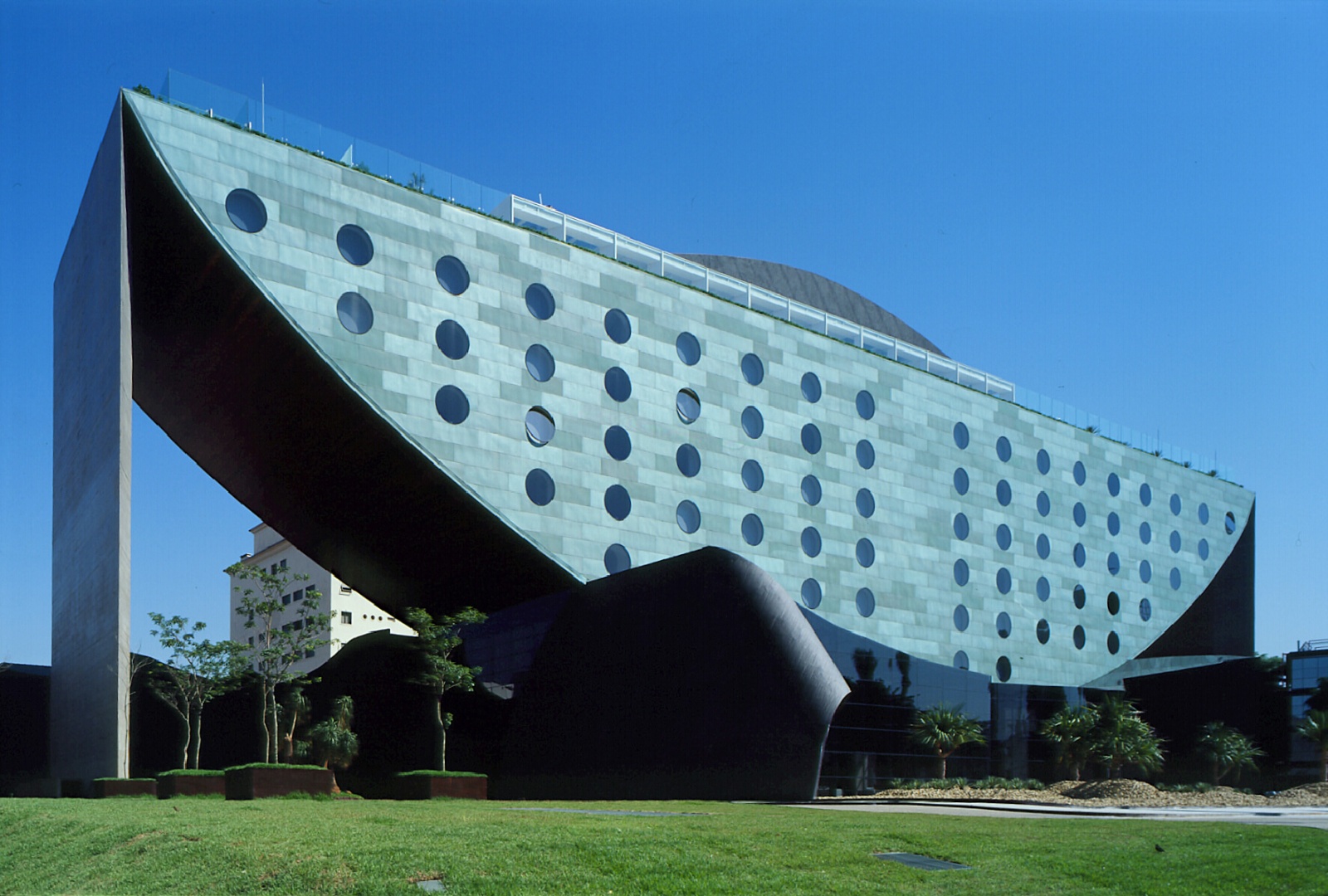 There's no place like home, indeed. And travelling solo in São Paulo could be a daunting experience: Brazil's most populous city can be disorienting, even more if you decide not to stay at friends place, and spend instead few nights on your own at the city most awarded hotel: the Hotel Unique.
Chances are, you also find one Unique home
Renovated in late 2012, the Hotel Unique strikes for its innovative design and crescent shape that earned it various nicknames: call it a watermelon, an half-moon or a boat, the unusual ark-like facade designed by Brazilian architect Ruy Othake features port holes for windows and two gigantic pillars holding up each end of the grey-green building.
Inside the boat, the ambient is modern and stylish, with the lobby featuring high ceilings, a refined illumination, a big blue circular cushion and a warm, kind concierge team welcoming me with a glass of champagne.
All the check-in and reception formalities are completed in a very friendly and smooth way, while I explore the 60-foot vertical Wall bar, with its incredible array of spirits, and the library, with over 300 titles on design, art and photography, relaxing as I was in a homey living-room.
The welcome went on once I was brought into one of the 94 accomodations below deck, where I was refreshed with an authentic coconut which I directly sipped with a straw while exploring my black and white nest.
I was set with everything that could be useful for my stay and exploration of the city, directly connected to the hotel. An oversized porthole window, excellent electronics including JBL speakers, satellite TV, an iPod-docking alarm clock and even a guest dedicated mobile phone working inside and outside the hotel.
The bathroom is divided from the room by a sliding glass, just in case I wanted to watch TV while there.
The Spa Room is where Hotel Unique most enhances the welfare and relax of its guests
A carefully created environment and exclusive therapies and treatments. I went there for a massage and the personnel could not have been more trained, prepared and polite than this. But the true soul of Hotel Unique is up in the Skye.
Located on the city most craved rooftop, with a crimson pool and panoramic views of Sao Paulo, the restaurant offers an excellent international cuisine, signature drinks and a glamorous atmosphere. There is much to see and live inside this ship-shaped gem.
A part from the engaging appearance and all the incredible comforts and amenities, what makes Hotel Unique so unique is the spirit that literally animates this complex yet extremely efficient organism: the people. So, thanks to all of them.
For your eye for detail, for the focus on the guest, for the natural empathy and the anticipation of any need: one unique service, that made my stay memorable and one of a kind.