Architecture
A diamond cabin to work from home by Koto x New Art Centre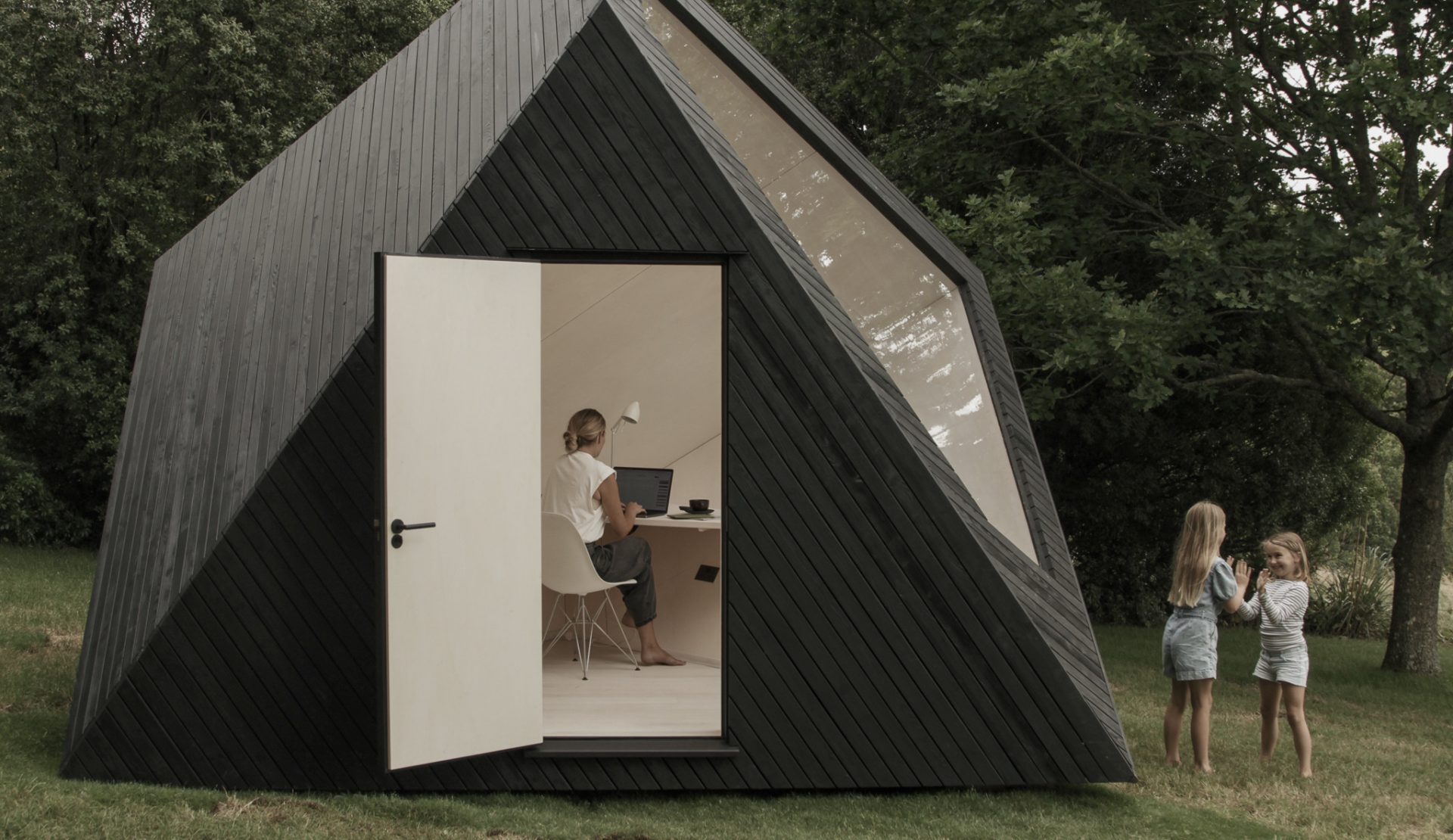 Koto's carbon-neutral cabin is the perfect place for deep work and mediation.
"We want to disrupt how we see the conventional work office and have created a truly inspiring space that enhances the landscape giving people privacy with direct access to nature." Zoe Little, Founding partner at Koto.
Koto has created the first in a series of modular cabins that serve as places of deep work and mediation, contemplative rooms and immersive spaces to connect with the surrounding nature.
Each of these upcoming designs will be available both on and off the grid and at various sizes and price points to allow a range of products to hit the market. 
This first released structure, in partnership with the New Art Centre assumes an elegant and functional sculptural geometric form with large glazing that frames views of the garden. An all timber construction, the structure is entirely natural and carbon neutral.
To accomplish the distinctive geometric form took many hours of meticulous detailing, working closely with Koto's fabricators.
Are you interested in holistic workspace design? Have a look at Kelly Robinson's spiritual design approach to workspaces
"Brancusi stated that "Architecture is Inhabited Sculpture"; to honour and celebrate this thinking the New Art Centre commissioned Koto to design a sculptural cabin.
The cabin acts as a functional piece of fine art and sits comfortably next to sculptures by Richard Deacon and Michael Craig Martin at the New Art Centre Sculpture Park.
Kotos' inaugural piece sensitively pairs the outside surroundings with a multifunctional space that can be used by all. This limited edition work perfectly encapsulates Brancusi's sentiment."
– Lewis Dalton Gilbert – Creative Director at the New Art Centre.
As a reflection of the partnership with New Art Centre, this first space draws inspiration from the sculpture gardens and the New Art Centre and is imagined as an inhabitable space within the setting of the landscape and the surrounding works of art.
The charred timber exterior draws from our Japanese design influence and the ancient Japanese philosophy Wabi Sabi, focused on accepting the transient nature of life and the beauty in imperfection.
"Wabi-sabi is the perfect remedy to today's hectic pace and obsession with perfectionism. Inside the wooden sculpture, light is refracted from many angles of the structure to evoke a sense of shelter and warmth."
– Theo Dales – Founding partner at Koto.
Looking for new tools for efficient remote working? You might be interested in the Interview with KJ Chun, Head of Product for Paste by WeTransfer