Design
You are what you drink – LARQ Bottle purifies water with UV light
A study from 2018 found that around 83% of reusable bottles are contaminated with bacteria such as E.coli and Staphylococcus aureus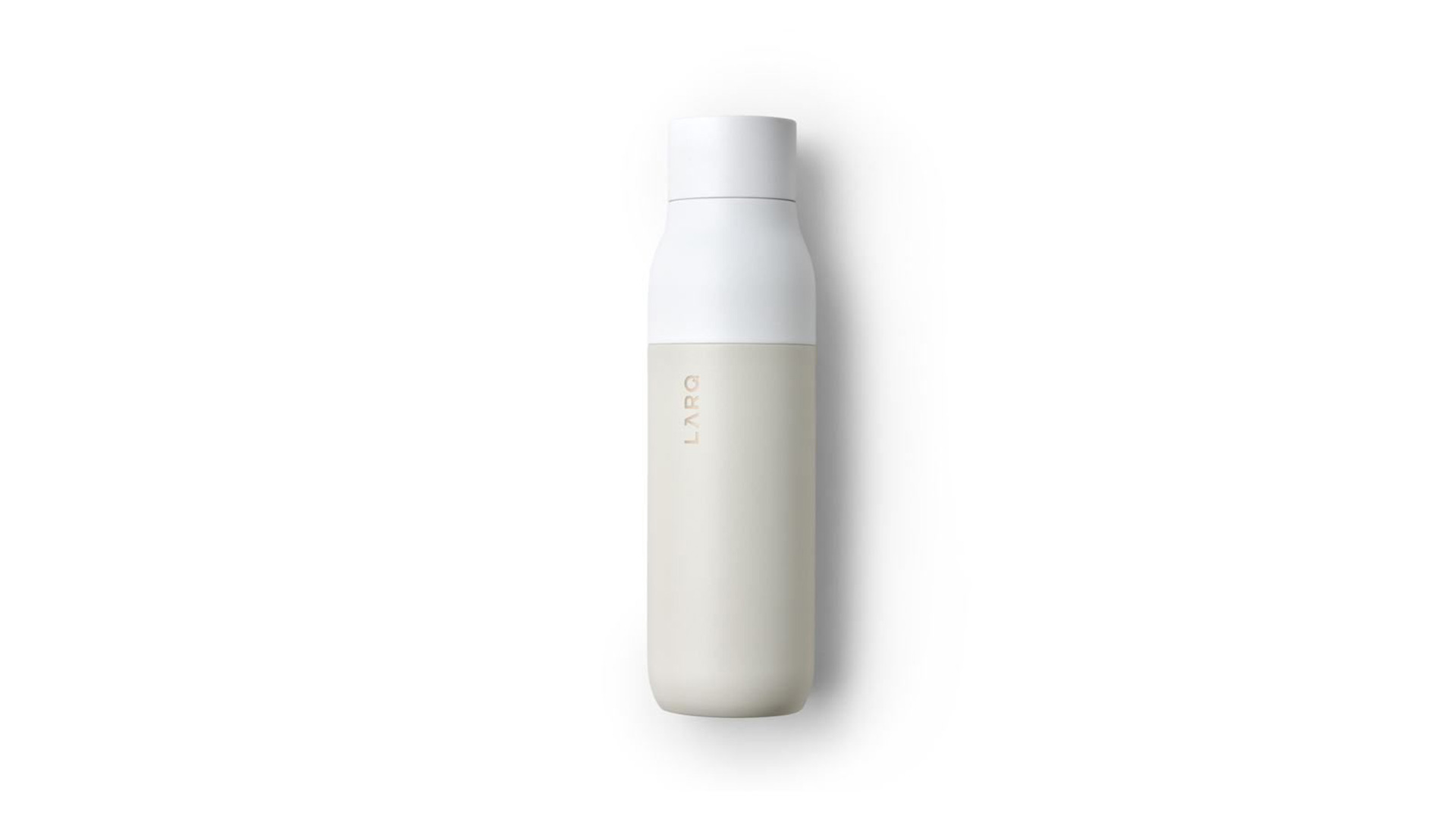 LARQ Bottle is a sustainable and travel-friendly bottle, which uses UV light technology to kill harmful bacteria and purify water.
A study from 2018 found that around 83% of reusable bottles are contaminated with bacteria such as E.coli and Staphylococcus aureus. As a consequence, many people buy disposable bottles, considering them safer: subsequently, over a million plastic water bottles are purchased every minute globally and much of this plastic doesn't get recycled, ending in landfills.
A start-up has now solved these problems by designing the LARQ Bottle a reusable, stainless-steel and self-cleaning water bottle, which purifies drinking water killing bacteria.
The LARQ Bottle contains in its cap a safe, non-toxic and microbicidal LED that generates 280-nanometer wavelength light, especially well suited to eradicate bacteria and germs by destroying their DNA and halting their reproduction in only 60 seconds.
The inside of the bottle, made of high-quality stainless steel, reflects the UV light, which thanks to a photochemical reaction damages the microbe's DNA, reaching all areas of the flask, including hard to clean ones.
[ Read also A device designed to upcycle discarded bottles into 3D printing filaments ]
The UV-C LED used in the LARQ Bottle is smaller, more energy-efficient and economical compared to traditional mercury-based UV technology, besides being environmentally friendly and a widely recognized effective method to disinfect water.
According to the producers, the bottle eradicates up to 99.9999% of harmful and odor-causing germs and bacteria. The LED is turn on manually simply pressing a button, or set into self-cleaning mode, which automatically activates every two hours. This travel-friendly bottle recharges via USB thanks to a lithium polymer battery lasting up to a month.
Additionally, for outdoor enthusiasts, the LARQ Bottle can be set in "adventure mode", which provides additional purification in case of refill in those areas where water is not purified.
The LARQ Bottle, launched in the USA in 2018 and only recently in the UK, is available at the cost of  £95, which is significantly more expensive than other reusable bottles on the market. However, in addition to reducing the risk of contamination, the company claims that the purchase of a LARQ Bottle will save you up to €1000 on the cost of bottled water.
Moreover, LARQ is a member of 1% for the Planet, a nonprofit network dedicated to funding environmental organizations so that they can have a more significant impact on the world's environmental issues.