Lighting design
This fascinating lamp uses a tote bag as a motif
Happ studios skillfully crafts a one-of-a-kind acrylic and metal lamp with handles – LMA_02-TOTE.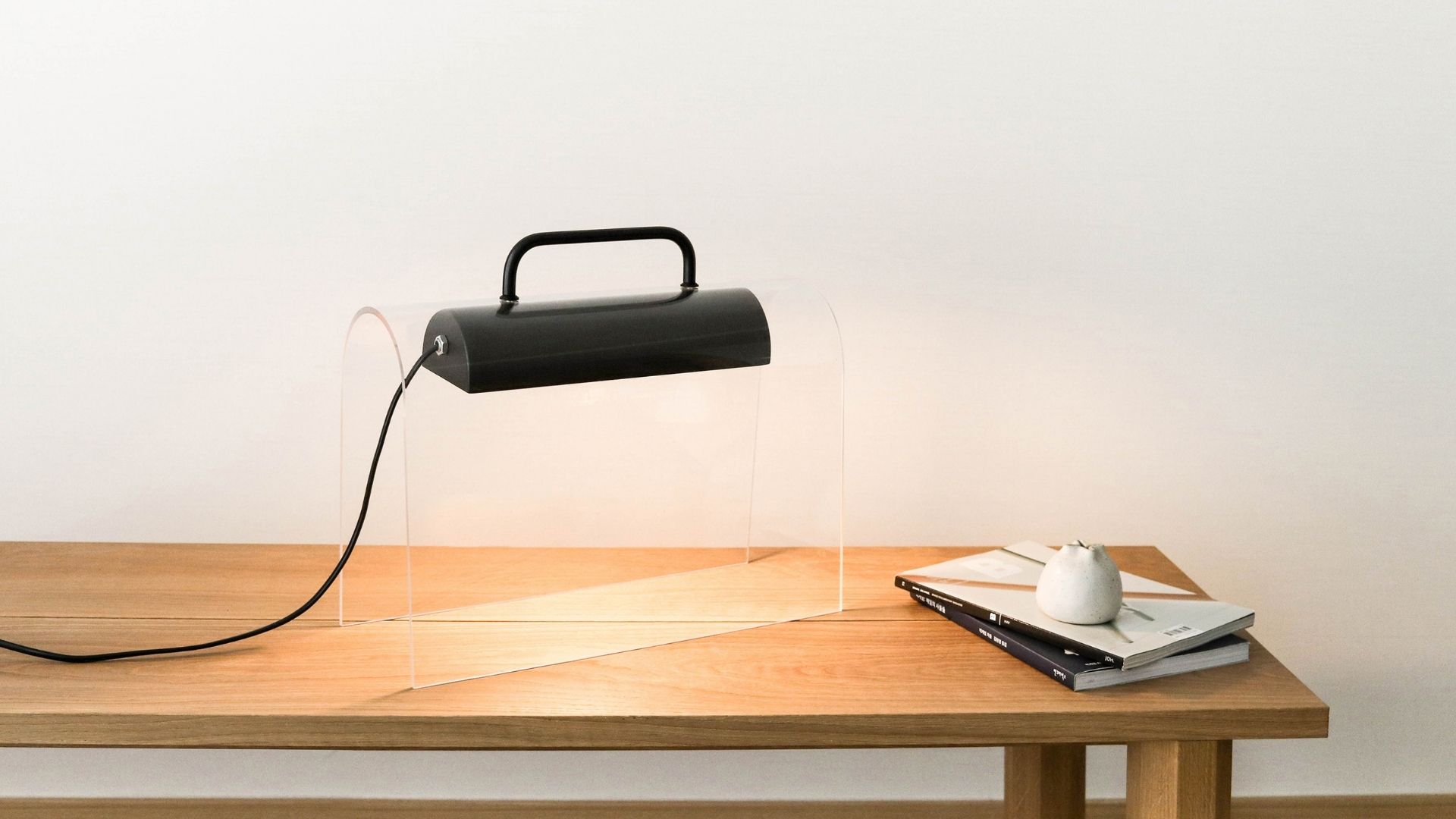 Happ studios established by Seoul-based Hyejin Lee brilliantly fabricates 'LMA_02-TOTE' – a conceptual acrylic and metal lamp with handles resembling a tote bag, that can be effortlessly moved from one place to another.
Creating [happ]y design with a twist – this studio specializes in a wide variety of fields ranging from product design to furniture and graphics.
Transforming extraordinary thoughts into reality – they value the balance between technology and aesthetic and find newness in the old with a fresh perspective.
TOTE means to carry something – and in order to give people a friendly image the studio uses a tote bag as a reference for lighting design.
"As the name implies, this illuminating object can be easily lifted like a tote bag and is designed to be kept in multiple places for use" says Lee.
This minimalistic product is made from a simple assembly method comprising three parts that are perfectly separable in which – a 5mm acrylic plate is bent, a handle is made by bending a metal rod and a bent metal plate lighting case is seamlessly fixed with a bolt like a sandwich.
"Both, the handle and lampshade are powder-coated" he adds.
The acrylic is utilized as a material that touches the base where this object is placed, so that its transparency is naturally connected to the space.
Its metal lampshade further feels like it's floating in the air because of acrylic – which continues to light, radiating a soothing and cheerful feeling.
Reflecting the area in which it's displayed beautifully, this interactive product naturally goes well with all spaces and gives a light atmosphere.
"With its subtle light intensity – it can be put anywhere but it's specially perfect for use as nighttime lighting at the bedside" says Lee.