Furniture design
The Loop Pouffe by Woo furniture features a fun hypnotic form
An infinite loop inspires the unusual shape of this pouffe by Kiev-based designer Dmitry Kozinenko.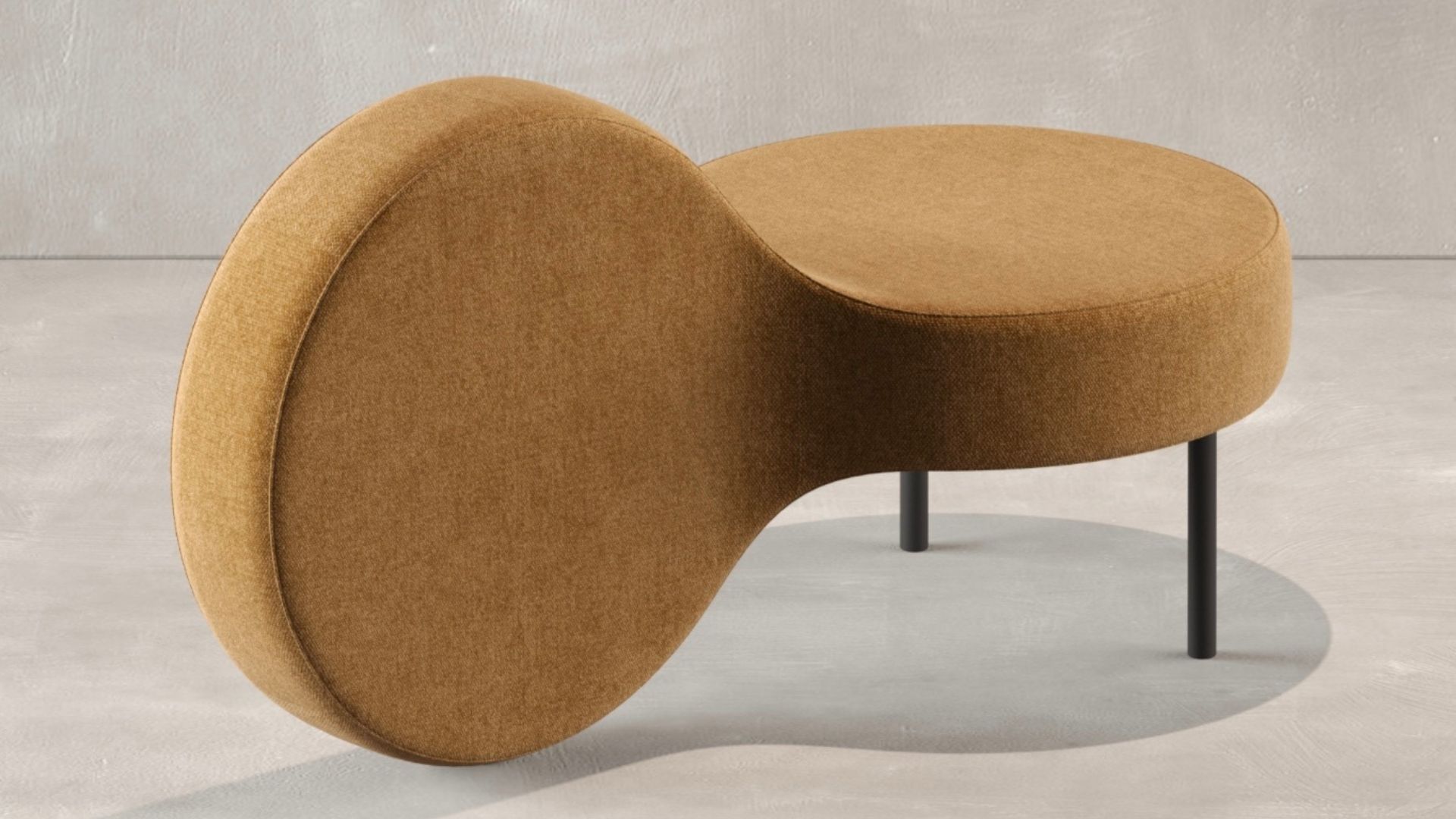 Designed for Ukrainian furniture brand Woo, the Loop pouffe is a cross between a piece of furniture and an object d'arte. "It is an attempt to go beyond the common and to create a bright accent in the indoor space," says Woo.
The unusual shape consists of two discs turned perpendicular to each other, allowing users some freedom to invent new ways to sit on and use it.
More than that, it is possible to compose a huge variety of combinations of several pouffes in different environments, whether it is a hallway, a bedroom, a living room or a children's room.
The brand paid special attention to how the pouffe could be assembled, so came up with an dedicated frame, made of plywood to keep it strong and lightweight enough.
Meanwhile, the upholstered part is made of high quality polyurethane foam covered with a fabric case.
An instant idea
"The idea of this design came very easily and clearly and the first prototype does not differ much from the initial idea," says Woo about the research and development phase behind Loop.
"There were no principal challenges and complexities during the production process due to the deep understanding of the construction and materials at the very beginning stage."