Architecture
Magnolia House by Felipe Escudero is a tribute to his mother
Architect Felipe Escudero built the concrete house for his mother, whose childhood love of magnolia trees informed the project.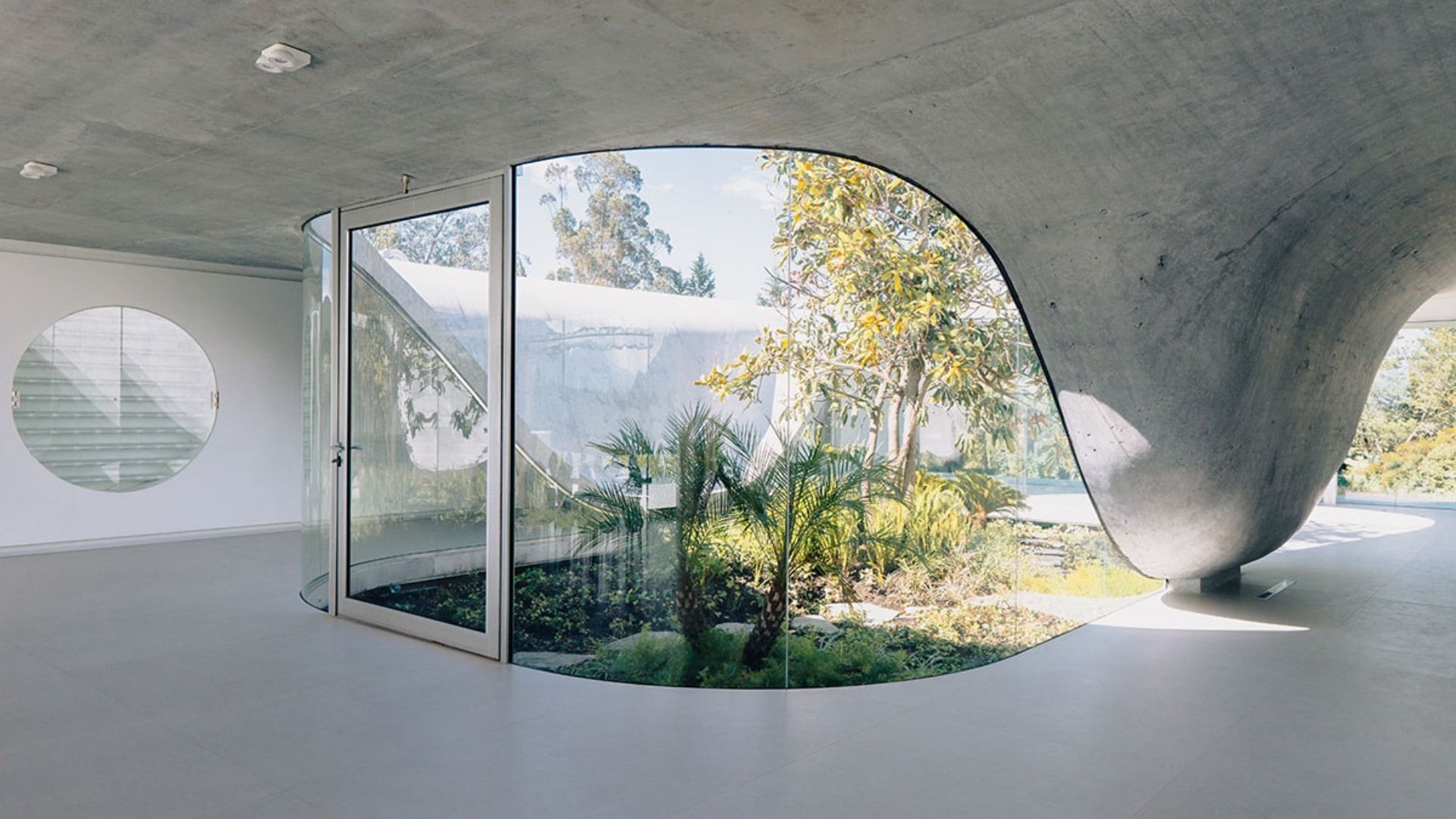 Described as "a spaceship that has just landed", Magnolia House (Puembo, Ecuador) is a spacious villa with a central and prominent patio, designed by Estudio Felipe Escudero.
The home is topped by a flat concrete slab with large spans and overhangs, which create the appearance of the structure floating in space.
Meanwhile, floor-to-ceiling operable glass facades and a continuous covered balcony that surrounds the building eliminate barriers between interior and exterior, bringing natural light and air into all the spaces, resulting in 360-degree views of the scenery.
Upon entering, visitors are greeted by a generous foyer, which faces the project's central courtyard where the Magnolia tree is located.
The house then unfolds either left or right, opening up to reveal various spaces.
On the right are sleeping quarters for guests, which include a guest bedroom and bathroom located next to a smaller bathroom for visitors.
Here, guests can also find a secondary kitchen close to an outside patio.
To the left of the house is the main bedroom, bathroom and walk-in wardrobe, as well as a children's bedroom and bathroom.
Beyond the central courtyard on the same side, is the lounge area which occupies both an inside and outside area that opens out to a vast deck overlooking a long swimming pool and garden.
Magnolia House is decorated with the firm's first furniture collection called Near Life, an almost all-white furniture collection inspired by nature.
Designed to look like fossils from the future, the collection was constructed using a combination of traditional craft techniques and technology. 
It includes two white pouffes with rounded forms, which the studio's design team has placed on the outside deck overlooking the pool.
Other striking pieces in the interior design include a 3D-printed, glass fibre sculpture, and strip lighting encased in transparent tubes, which all add to the project's futuristic feeling. 
Magnolia House: a modern embrace of nature
Concrete might seem like an odd choice for a nature-centric house such as this but it's the way this modern structure hugs the surrounding nature that makes the project so striking.
Besides, Magnolia House has made efforts to make up for this by incorporating solar panels on the roof, which provide the home with hot water.
The roofs also feature ceramic tiles that insulate heat and cold from the interior, helping to maintain warmer temperatures in the winter period and cooler temperatures during warmer months.