Materials & Surfaces
Earth-inspired collections with a warm and timeless aesthetic
Marazzi aims to imbue spaces with a distinct identity defined by warmth and enduring allure through the harmonious interplay of the ArtCraft and Slow collections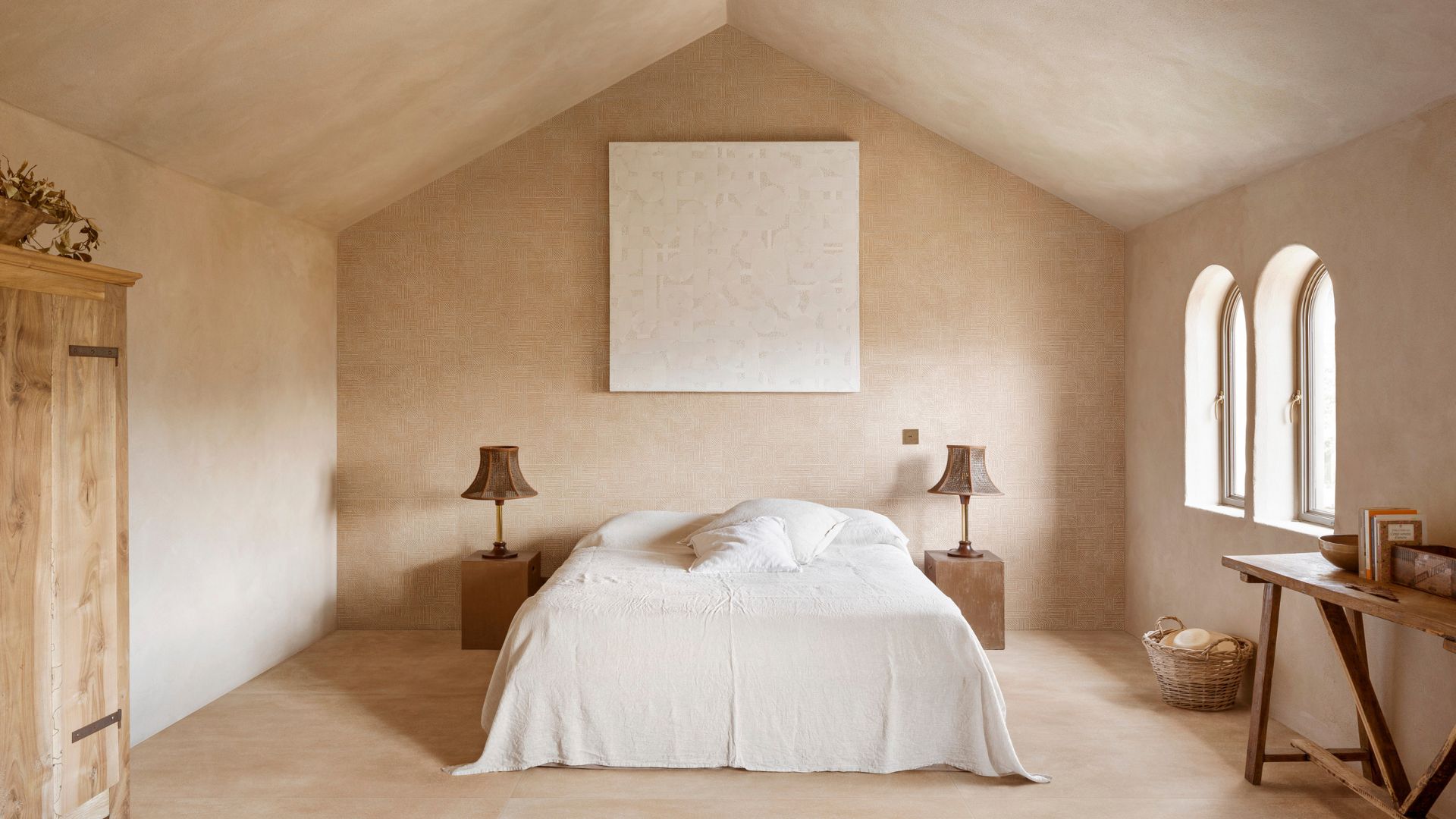 Drawing on decades of meticulous research and innovation, paired with a profound respect for tradition, Marazzi introduced the ArtCraft and Slow collections, both of which draw inspiration from the earth's natural colors.
Founded in Sassuolo in 1935, the company is universally recognized as a synonym for floor and wall ceramics, embodying the quintessential values of Made in Italy. Marazzi is indeed credited with the primary technological, process, and design innovations in the tile industry – some of which constitute significant milestones in the history of modern ceramics.
The company's recent exploration into the realm of industrial craftsmanship has resulted in the rekindling of the allure found in genuine, vibrant, ornamented ceramics.
"We define industrial craftsmanship as an approach that reclaims the authenticity of traditional ceramics, rich in glaze, color, and decoration, while recreating the imperfections of handmade products through the application of new technologies. It represents a synthesis between ancient knowledge that is part of Marazzi's history and recent industrial innovations that have enabled us to revive even small formats such as 20×20 and 10×10 tiles, as well as brick-style tiles." says the company.
Within this context, these two new additions emerge: the ArtCraft collection, which is a part of the larger Crogiolo tile family, distinguished by the imperfect beauty of porcelain stoneware, and Slow, a collection inspired by traditional terracotta.
ArtCraft, the petite-sized collection
ArtCraft is inspired by the tactile nature of traditional terracotta, where it reimagines the delicate, cloud-like movements along its edges and the sandy texture formed by tiny light and dark grains.
As a component of the broader Crogiolo collection, which proudly carries the name and creative legacy of Marazzi's historical artistic experimentation laboratory in Modena (Italy), ArtCraft epitomizes the flawless fusion of time-honored traditional craftsmanship and the industrial innovation of porcelain stoneware.
Within this collection, you'll discover an extensive range of designs, spanning from the classic Quadri and Segni to the more minimalist and geometric Bolli, Triangoli, and Bande.
Slow, blending craftsmanship and technology
The Slow collection draws inspiration from traditional terracotta, harmoniously blending the essence of tradition with modernity. It skillfully replicates the appearance of manually worked earth, intentionally embracing irregularities and the charm of slight imperfections.
What sets it apart is its gentle and inviting aesthetic, reflecting the principles of slow living and the rekindling of historical materials and craftsmanship techniques. Every element within this collection is adorned with intricate details and distinctive character, all thanks to the cutting-edge 3D Ink technology, which yields varied textures on each individual piece.
"It is a digital technology that enables precise alignment between graphics and structure, color and texture, on each individual piece, enhancing their details and variations in tone and gloss.
In the case of the Slow collection, the material realism, imperfections, and subtle reliefs resulting from the typical extrusion process of traditional terracotta are perfectly reproduced in technical porcelain stoneware, making it a versatile collection suitable for all purposes while preserving the colors, shades, and weathered marks of terracotta and clay." adds Marazzi.
Slow and ArtCraft coexist gracefully
Marazzi products aspire to be versatile, suitable for various countries, and to meet the tastes and needs of people inhabiting spaces, be they homes, recreational areas, or workplaces. Interior design trends influence the direction of the company's research, and in recent years, the desire for warmth, comfort, and security, after many years of minimalism, has grown stronger.
For both collections, Marazzi started with the colors of the earth and interpreted them in large and small formats, in matte and semi-gloss versions, giving life to two distinct collections that can complement each other and impart a unique identity to spaces filled with warmth and timelessness.