Lighting design
The power of collaboration according to Italian lighting brand Masiero
Great collaborations are at the core of great brands. Here, Italian lighting company Masiero and designers from its previous collaborations share thoughts on their potential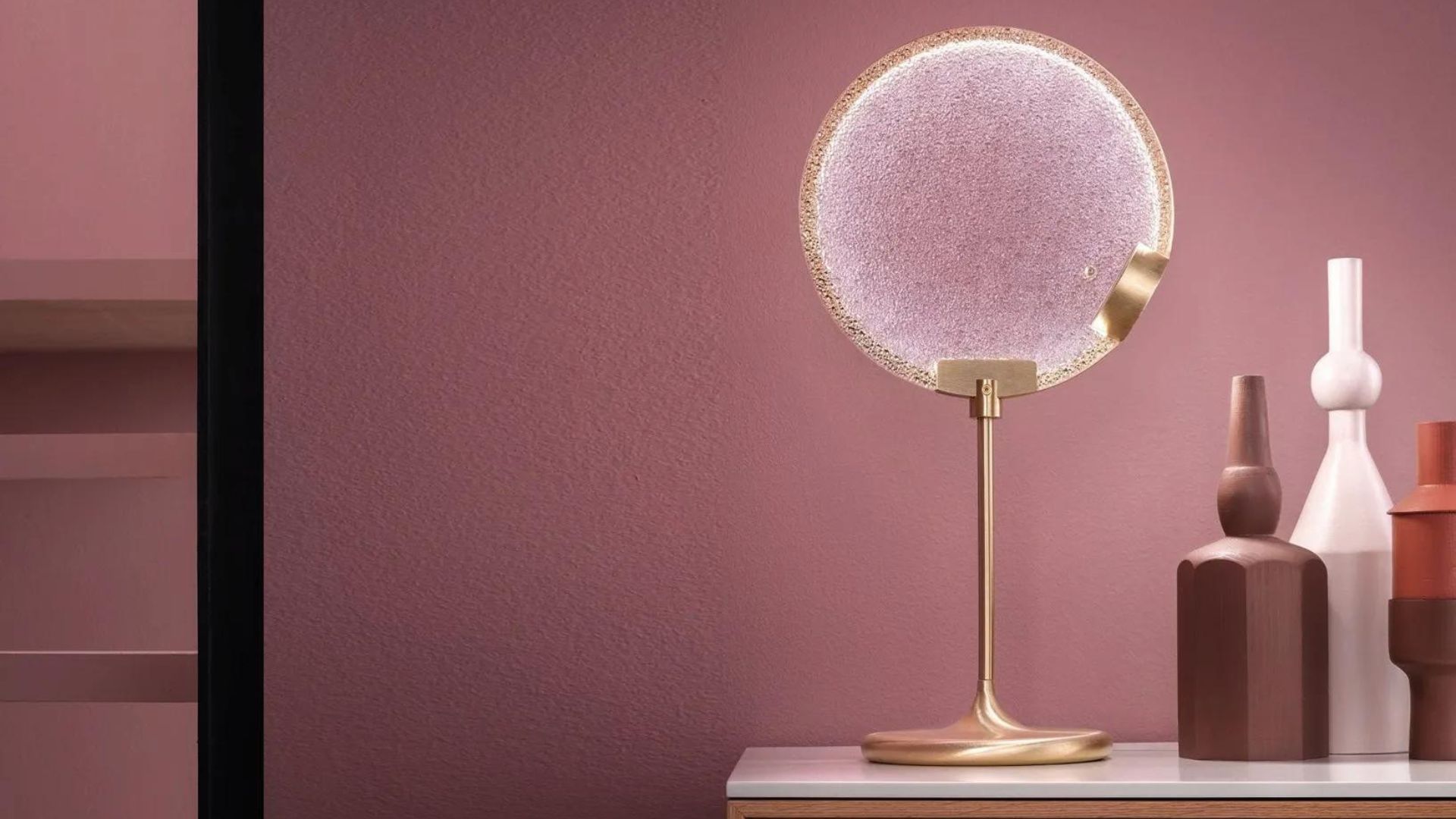 Since it was founded in 1981, Masiero has transformed from a small atelier in Northern Italy's Casale sul Sile, to one of the world's leading specialists in lighting. 
A passion for blending traditional Italian craftsmanship with sophisticated contemporary aesthetics drives Masiero, as well as a collaborative approach, which sees the brand enlisting a network of internationally famous designers year on year. Together with the brand and in-house R&D department, they interpret the brand's style to create luminous works of art, which steer Masiero's portfolio.
It starts with Masiero sending a brief to the designers indicating guidelines such as mood, the type of product, price range and materials. However, sometimes the company receives proposals from designers that are born from their own inspiration.
From there, a special relationship is forged between the designer and Masiero's in-house team, which works towards producing the finest shapes and finishes.
"The challenge is to try to faithfully respect the designer's idea by solving all the problems of product industrialization," says the company. "All this is not easy, also considering the fact that ideas must be industrialised in an economically sustainable way. In return, we bring experience in metal processing and the technological innovation in the management of light and flexibility that distinguishes us."
"This allows us to adapt the product to different needs—for designers, knowing they have flexibility in terms of color and size can make the world of difference in managing a project. We also provide the support of a commercial network in 80 countries and marketing activities to support the product and the designer himself, both online and offline."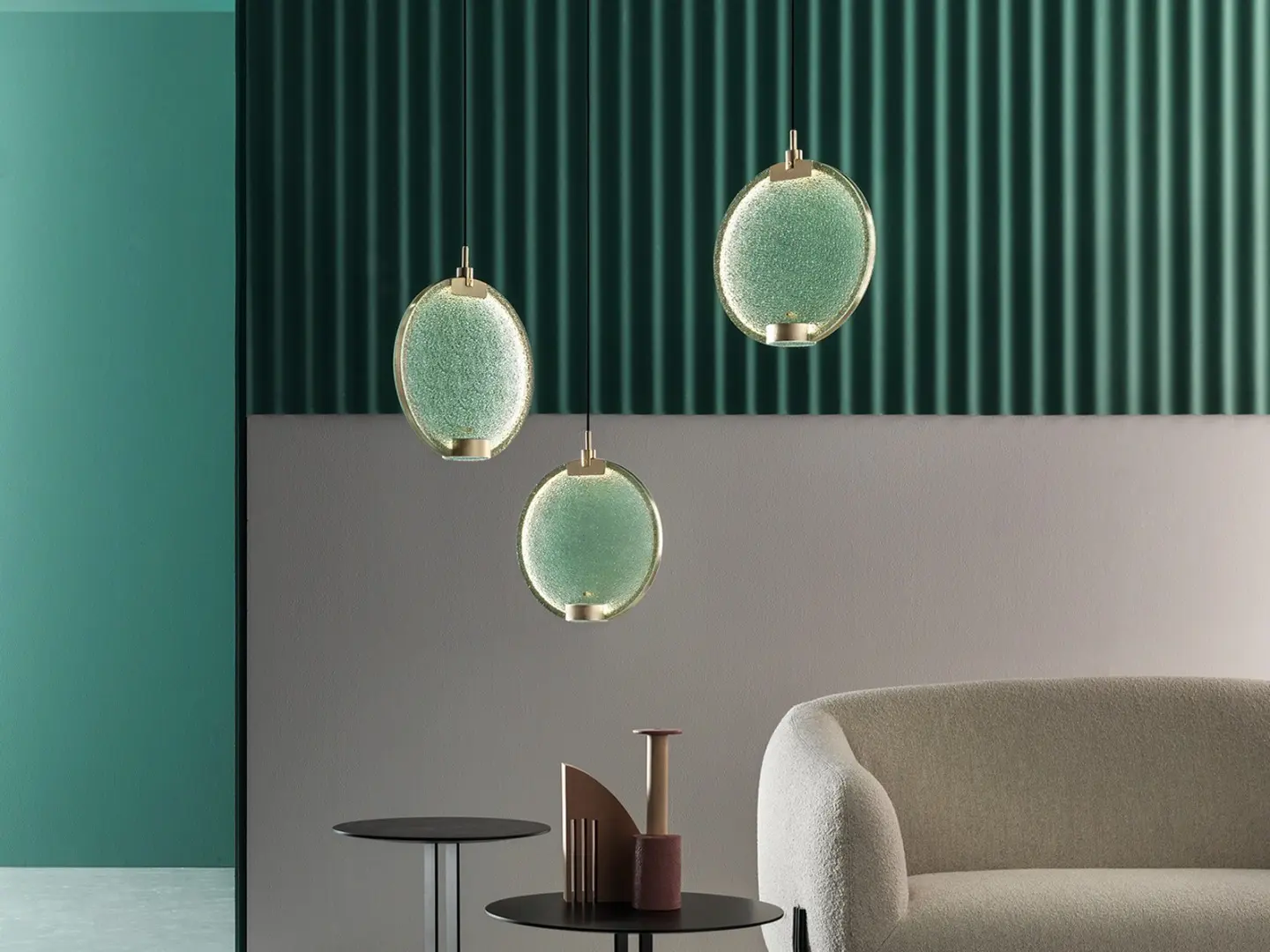 "One of my favorites, which I followed from the very beginning of the creative process, was Horo by Pierre Gonalons," recalls Alessia D'Alesio, Global Marketing Manager for Masiero. She manages collaborations and knows first-hand the creative potential collaboration brings to the company. It recently won the Good Design Award 2021, a prestigious international award awarded to the best design products.
"Pierre's creative idea was faithfully respected in the design, we worked internally in identifying the best way to illuminate it, in finishing the frame and in choosing a glass that was decorative but delicate at the same time."
[ Read also Masiero goes gold with icons collection celebrating 40th anniversary ]
Pierre Gonalons – The Horo Collection
Designed by the French interior designer, a sandwich construction comprises two circles of prismatic glass held together by an outer frame – the perfect representation of an ultimate golden icon: the sun.
"The idea was a disc of light that is a light show at the same time," explains Gonalons. "Meanwhile, the materials used, the structured glass and marble effect, come from my passion for handcrafted materials that tell a story to each of us."
"The search for materials and finishes is one of Masiero's great qualities, so the collaboration with Masiero developed very naturally. The prototype elaboration phase was a very happy moment with a great capacity for modification and improvement."
As well as glass, Horo features another material that is particularly important for Masiero—metal. The firm has extensive experience and a strong skill base in metalwork, which takes shape thanks to the skilled hands of craftspeople inside the brand's workshop, who master the material to create unique objects. "The hand-finished metal finishes made in the Masiero workshop are absolutely unique at this competitive price level," says Gonalons.
Giovanni Battista Gianola – The Sound Collection
Venetian designer Giovanni Battista Gianola and Masiero shared the same common ground. In fact, it was the intrinsic quality of the brand's materials that informed Gianola's Sound collection.
"Upon entering the workshops I was fascinated by the artisans' ability to create perfect curves of shiny tubes that brought my mind back to the musical instruments that since I was a child I have always found fascinating," he explains. 
The collection draws on the idea that material and shape are integral to the sound of an instrument, much like the light of a lamp. Gracefully shaped arms support glass diffusers surrounded by wide metal shades that create sconces, floor lamps, chandeliers and pendant lights with a layered, artful look reflective of the designer's lyrical style. 
Giovanni details how the collaborative partnership gave space for such expression: "Creating a new lamp means entering into a profound relationship with the brand, understanding its DNA and choosing the materials that tell the background of the brand. For Masiero, its crystals, its shining metals, its warm and enveloping light."
"Masiero has an eclectic spirit with a deep belonging to the spirit of my Venice—it looks like me," says Gianola. "It's not influenced by passing fashions but seeks its own personal and recognizable path that arises from a love of materials that it has always worked with."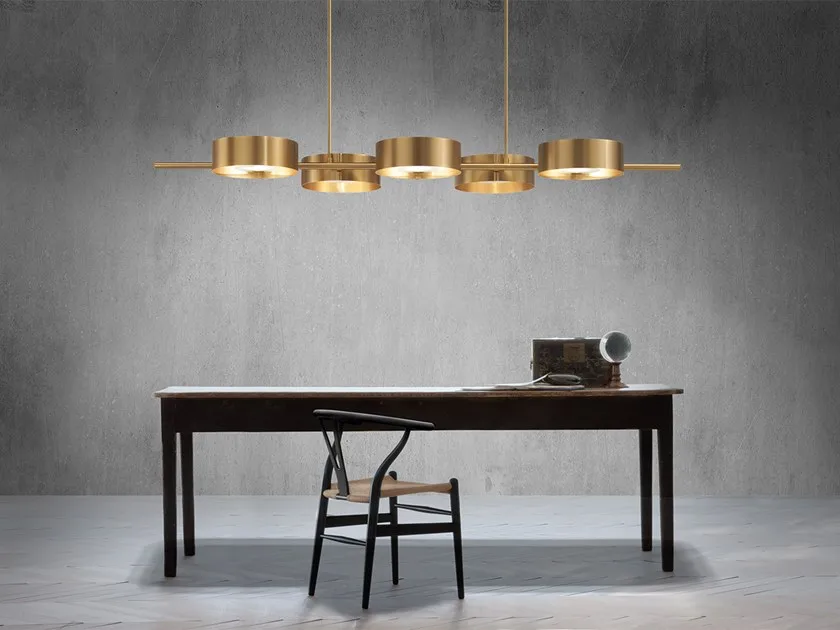 Marco Zito – The Nappe Collection
"In Masiero I immediately glimpsed its ability and experience in the processing of materials and therefore the possibility of experimenting with a contemporary and yet timeless language capable of relating design technology and an artisanal approach," says Venetian designer Marco Zito who developed the Nappe collection with Masiero in 2018.
A perfect match for the brand's DNA, he chose to tell a Venetian story inspired by the "nappine" (tassels), an ornament typical of the sumptuous rooms in the city's stately homes. Following Zito's vision, which removed any hint of classical legacy, Masiero's artisans produced a series of 10 modern pendants, which can be combined to create various installations.
"It's the collaborative work that generates virtuous processes and the exchange of knowledge, which leads to interesting forms," he says. 
[ Read also Reinterpreting traditional icons with minimalism: Nappe collection by Masiero ]
Oriano Favaretto – The Honicé Collection
"Masiero is a brand with so much experience," says Italian designer Oriano Favaretto. "It knows how to combine the contemporaneity of its proposals with a strong attachment to the code of its origins; quality of workmanship, choice of noble materials, experience and research."
"The company is all about family, which is an approach to projects and a sharing of perspectives that I love."
He created the Honicé collection in 2018 to honour the brand's history. A series of suspension lamps and wall lights are characterised by a striking combination of materials, forming contemporary LED pendants in opaque gold or brass finishing with a natural onyx diffuser.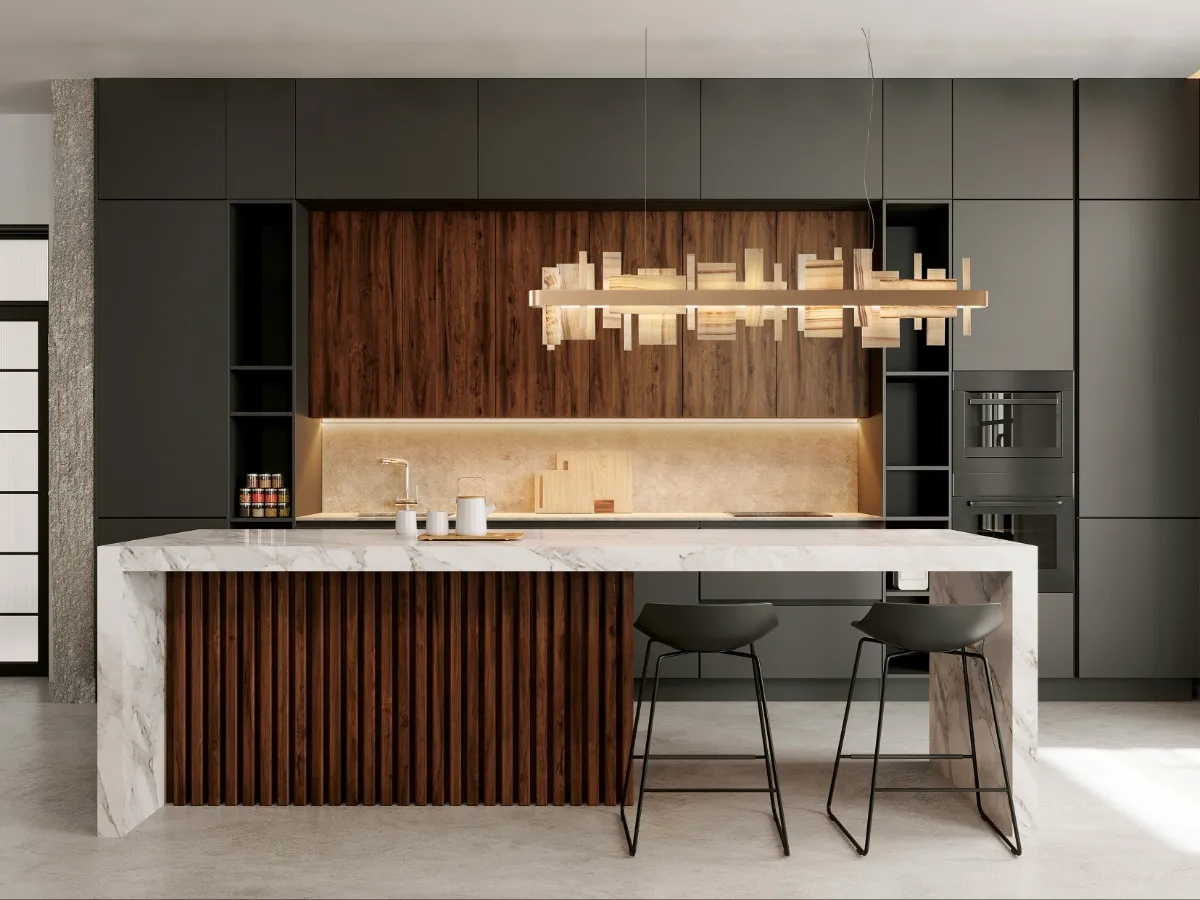 For years, designers and design brands have been putting their heads together to create wonderfully innovative masterpieces that combine their celebrated styles. But how does one orchestrate a successful collaboration?
Gonalons says it's "the assessment of strengths between the company and the designer," which Masiero seems to have mastered over the years. "Masiero understood my creative identity and I understood their history and production capacity," he says when recalling the time he spent working with the brand.
For Masiero, it starts with a passion for design, which leads to a genuine meeting and sharing of minds. "In general, dealing with designers is always fascinating, they are a hotbed of ideas and this fascinates us here at Masiero," says D'Alesio, Global Marketing Manager for Masiero.
"It is essential for the company to receive creative lymph from the outside," explains the brand. "The designer should be able to express his creativity, thinking about what our potential client is looking for from us. In return, we offer all the experience of 40 years of business, aimed at producing items that are beautiful, functional, well-finished and recognizable."