Furniture design
This modular marble furniture defies all your expectations of marble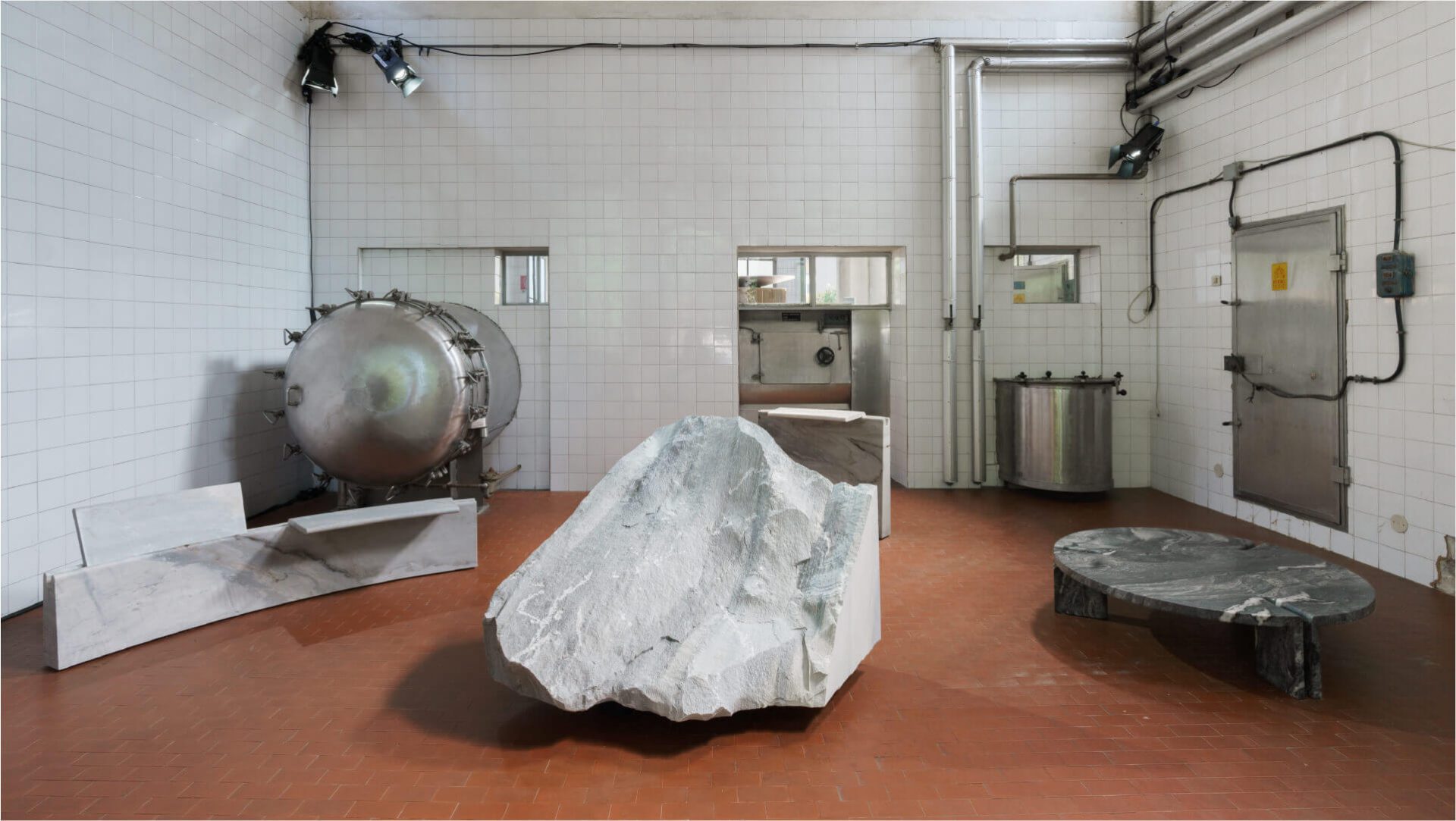 Australian designer Fred Ganim has developed a flexible furniture system handcrafted from marble using time-honoured, traditional techniques.
Marble doesn't spring to mind when you think of modular furniture, a notoriously heavy material that is difficult to manipulate. And yet, Australian furniture maker Fred Ganim has found a way to do just that. Partnering with London-based studio Agglomerati, together they have unveiled a modular furniture system at Milan Design Week exploring the elemental nature of marble, its weight, and our modern capacity to manipulate it.
The system, called MASS, is constructed around a central radius and includes several elements available in multiple sizes, which slot together to create lecterns, shelves or even tables. It is the studio's first collection of functional art objects made exclusively in stone, more specifically sculpted from Palissandro marble, sourced in one of northern Italy's foremost quarries, located near Bergamo.
Each piece in the MASS collection is crafted by Agglomerati's team of artisans using avant-garde technologies and age-old techniques. Upon the marble's extraction from the earth, it is cut into large cubic volumes, which Ganim's concept reduces to create a modular system dependent on gravity and tension.
"Grounded by its weight, the sheer mass of the material uses gravity as a structural force, cantilevering a system of moveable shelves so that they appear to float parallel to the ground," the studio explains. "MASS is an open series that can be produced in several different sizes and a selection of other Italian marbles."
Discover more collections unveiled at Milan Design Week, don't miss WOGG reinvents the roller shutter cabinet in the latest collection of roll-top furniture.
Known for its 'less is more' approach, Agglomerati creates distinctive stone furniture characterised by geometric silhouettes. It uses ancient techniques to craft its art-objects from time-honoured materials including a vast array of marbles and other stones.
Alongside the main collection, Agglomerati collaborates with multidisciplinary artists like Ganim to create more functional art-objects in stone. Its aim is to connect international creatives with northern Italy's craftspeople.
The studio finds the perfect collaborator in Ganim who has a preference for clean lines and carefully constructed joints. Joinery, in particular, is a focus of his work, which largely informs the MASS collection where individual elements appear to flow seamlessly from and into one another.
Curious to know more about what was presented at Milan Design Week? Don't miss Five designs to see at "Masterly — The Dutch" as it returns to Fuorisalone 2021.