Visual design
Street art merges with Texan nature at Mural Art Park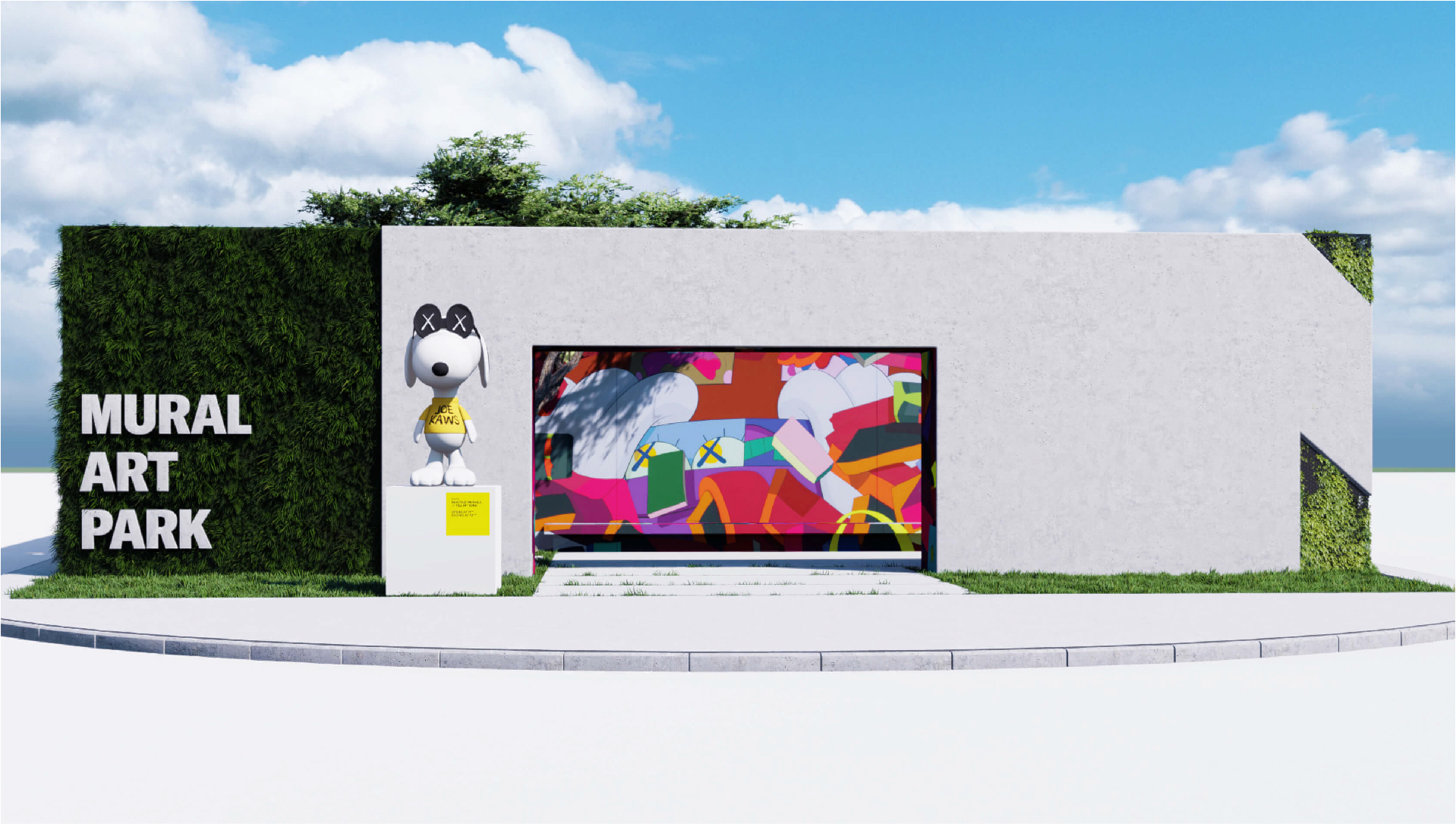 Mural Art Park conceived by Brandon Archibald, is a new format of a gallery inside the park where freedom meets creativity.
The name of the project is Mural Art Park. It's the largest public art project in the lone star state. This is an outdoor mural art gallery.
It is located in the city of Frisco in Тexas – USA. One of the largest outdoor art museums in the United States, with a specific focus on murals.
The firm goal was to create the branding part along with the architectural solution. Infact, Brandon Archibald's team developed the project by stages. After these essential stages were complete it was paramount to finish the whole project with different creative ideas that involved the work of both teams: architecture & branding.
This is a place where art and recreation meet. It's a mural art gallery inside a park and also, a park inside the gallery. It is not formal like a museum but not too liberating like an open-air concert event. The tone we wanted to give is modern and welcoming. It intrigues viewers and feeds their curiosity and wonder.
They were able to create a new format of the space for exposing and exploring the art – a gallery inside the park and a park inside the gallery. The compilation of these two spaces extends the borders of the usual art-space, making it go outside the exhibition hall and reach out to nature. Here the freedom of an open space meets the freedom of creativity.
MAP design is built upon a contrast between its outer and inner space. If we were to compare its architecture with a human, the exterior would be the skin with its long plane white walls. But the inner space would become the soul and the spirit. It is a storm of emotions and thoughts – a vivid space featuring this never-ending search of the meanings and answers, shapes and forms in contemporary art.​​​​​​​
Contemporary art mixed with architecture leads to intriguing creations, we have talked about it with 100Architects.