Architecture
The 'radical-streak' of influential architecture practice, MVRDV
As one of the most influential contemporary architectural practices, MVRDV pushes the boundaries of design by delivering contemporary architectural and urban solutions around the world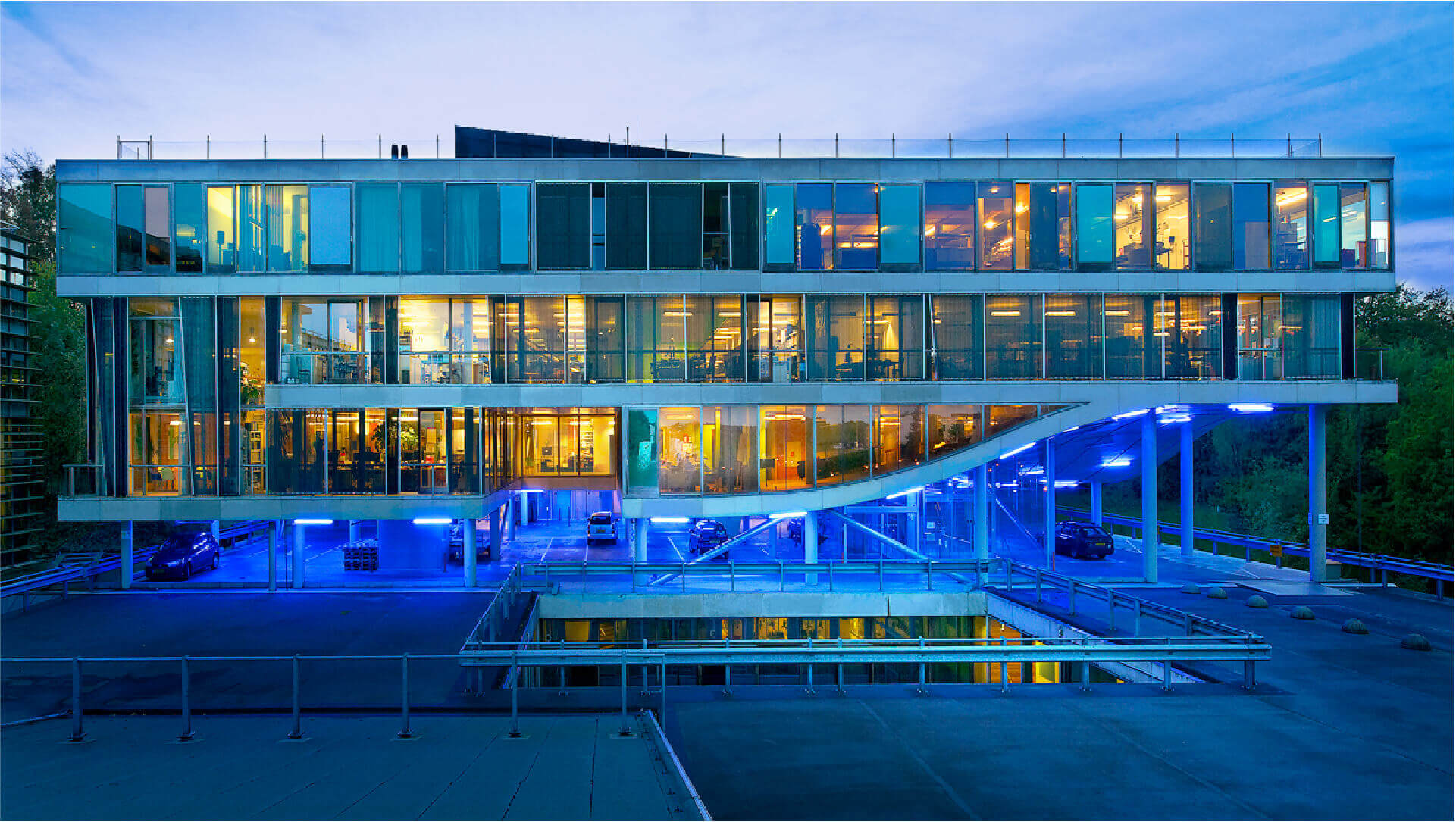 Delivering always creative and innovative spaces, there is no surprise that one of the most sought out practices for office design is MVRDV. 
Before the current world situation, the conventional views on office spaces had been that a physical space was critical to productivity, culture, and fostering talent. Companies competed intensely for a prime workspace in major urban centers around the world and sought the best architecture practices to develop incredible spaces that harnessed productivity and collaboration.
While there are many architecture practices that have influenced the field through creative solutions, one of the most influential contemporary practices is, without a doubt, MVRDV.
Founded in 1993 by Winy Maas, Jacob van Rijs and Nathalie de Vries, the Rotterdam-based practice has been able to push the boundaries of architecture in different scales. From buildings to urbanism, from construction methods to theory, MVRDV has been providing solutions to contemporary architectural and urban issues all around the world. 
Their highly collaborative, research-based design method not only integrates every client and stakeholder in the process, resulting in exemplary projects but also allows them to be one step ahead and envision what the future of architecture might be, including the future of workspaces.
In a quest to find out more about what the future of workspace will be, DesignWanted interviewed MVRDV's Partner and Architect Fokke Moerel, and found out more about the influential practice, their process and how would workspaces look like in the future.
Who is Fokke Moerel? How did your journey for MVRDV begin? 
Fokke Moerel:
"I was one of the first architects to join MVRDV in 1998, during my studies at the Academie voor Bouwkunst. As a partner, I lead projects with a focus on public and cultural works, transformations, and interior design all around the globe.
Within my studio, I lead the interior design team at MVRDV and I am overseeing the construction of Depot Boijmans Van Beuningen, the first publicly accessible art depot in the world, which will open its doors fall 2021 in Rotterdam."
About MVRDV, could you tell us about the firm's ultimate aim and what it means for you to be part of the largest architecture firms worldwide? 
Fokke Moerel:
"At MVRDV, we have a bit of a radical-streak. I am strongly attached to the office's mission to not exclude anyone or anything. It brings a wide diversity of challenges, which can lead to unconventional and innovative possibilities – always inspiring and fun.
My personal drive is to collaborate on the design and realization of buildings that have a strong connection to and impact on their direct surroundings, such as (semi) public buildings, refurbishments of monumental buildings, which can revive their neighbourhood and buildings with a clear end-user."
[ Read also the new Grammarly's office in Kiev designed by balbek bureau ]
The 'If Factory' project will convert a disused Shenzhen factory into a creative office space. Could you explain to us the characteristics of this unique project and which new areas will be added?
Fokke Moerel:
"Rather than demolish and rebuild, we prefer to renovate buildings to give them a longer lifespan. We did so in many cities in the world; for Concordia Design in Wroclaw, Poland we transformed a 19th-century building into a co-working office and event space.
Our world-famous Expo 2000 in Hannover, Germany, was empty for 20 years but will now be renovated. The Roskilde Rock campus is a transformed factory and so on and so on."
The design sustainably renovates a disused factory building to form a "creative factory", containing a mixture of offices for the Urban Research Institute of China Vanke and offices for rent. Can you tell us more about it?
Fokke Moerel:
"At the heart of the design is a public stairway, providing visitors with a view into the activities within and leading to a landscaped public roof terrace known as "The Green House". The main intervention is actually quite simple and straightforward: the cleaning and renovation of the old. With new transparent painting techniques, the old structure will be treated to resist aging.
This preserves the traces of the building's history, keeping the concrete frame that is now exposed due to the building's dilapidated state – in line with principles of sustainability and the circular economy.
The exterior walls of the new offices are set back from this frame to create perimeter balconies that allow for circulation and chance encounters with colleagues. The walls are glass, while the floors of these balconies include glass blocks that mark the entrances to the building."
Following a holistic model to design and maintain buildings, the 'Pushed Slab' office building uses 1,500 square meters of solar panels to reduce energy consumption. Could you tell us, in your opinion, how office buildings can be better working environments?
Fokke Moerel:
"We should use the surfaces more; roofs, facades etcetera, and create better public spaces. In our projects we always connect our offices to its surroundings, for example in Tripolis or Jaarbeurs, two projects in the Netherlands, are partly accessible for the public. We love to add nature to buildings.
During the Covid-crisis, you saw the importance of adding green; parks are the longs of a city. Offices, which have become more and more an instrument of branding over the years, will become more and more a meeting place in the future, we expect now that people discovered the comfort of home offices this trend will not fade away after the pandemic has ended."
MVRDV creates 'happy & adventurous places' driven by the desire for better cities. From your point of view, which characteristics create a good building design?
Fokke Moerel:
"At MVRDV, we try each time to find a new relationship between the function of a building and its environment. It is never a repetition of movements. We like to push the boundaries of existing typologies; a museum may look like a mirror ball, for example, an apartment building may have a facade made entirely of plants.
But a form is never an end in itself, it is the result of a combination of specifications, the materials selected, and the location of the building. We always navigate between creativity and functionality. I believe that this approach of combining diverse characteristics results in great designs."
'Valley' residential, office, and commercial building in Amsterdam, invites people to explore its cascading terraces filled with greenery. With cities and workplaces densification and the current shift in culture, how do you think the future offices will be like?
Fokke Moerel:
"A workspace must meet other requirements than a home. Obviously, it is a more formal space. Especially since companies are increasingly using their head office as a tool to promote their brand and many of them also want their office buildings to be transparent, reflecting their values ​​and their methods of job.
The "office experience" and the health of employees are also becoming increasingly important. We have carried out many tertiary projects all over the world, from simple office buildings to the head offices of large companies. For example, in Oslo, MVRDV built the new head office of the DNB bank, as part of the Barcode docks redevelopment project.
The 17-story building is fitted out with interconnected workspaces that can accommodate three to four people and allow employees to work together in a variety of configurations. 
However, the Covid-19 crisis has shown us that people can work from home. At MVRDV, we suddenly had over 200 satellite offices! Business continued through video conferencing and calls with all of our architects working from home around the world.
We have had confirmation of what we have known for some time: it is perfectly fine to live on a farm in a remote region and do business internationally, as long as you have the right equipment and a good internet connection.
In the future, therefore, offices will be more meeting places than places of work, because we can work anywhere."
Being ahead of its time since the beginning, MVRDV unique workplace design of the Villa VPRO became an exemplary for the creative office since 1997. Looking towards the future, what is the next step for MVRDV?
Fokke Moerel:
"We are looking for ways to make our buildings 100% sustainable. We started studio MVRDV Next within the office. This studio aims to explore the most innovative and down-to-earth solutions to make our environment and cities as green, durable, and livable as possible.
Currently, given the corona situation, we are of course trying to provide answers to the pandemic and develop a systematic way of asking the right questions by objectively considering the incompatibility of distancing guidelines and our existing spaces.
How will we navigate narrow sidewalks without coming too close to one another? Should cities be open 24 hours to prevent daytime crowds? How can collective transport options such as planes, trains, and buses adapt? How can we prevent a renaissance of the car city?
Our recent and popular projects Boijmans Van Beuningen Depot and Markthal, both very close to our office, are not office buildings, yet good examples of opportunities to open up the private domain. The Depot is the first art depot that is open for the public.
The accessible interiors are extending the public realm and therewith share the city with all its inhabitants and visitors. We should like office buildings to function this way as well.
[ Read also The Coven: a co-working that offers physical and psychological safety for women, non-binary people, and trans ]