Furniture design
These mycelium-inspired tables are all about co-creation
A network of local artisans helped create LI-AN-LO's Mycelium, a collection of three sustainable tables handmade in Sweden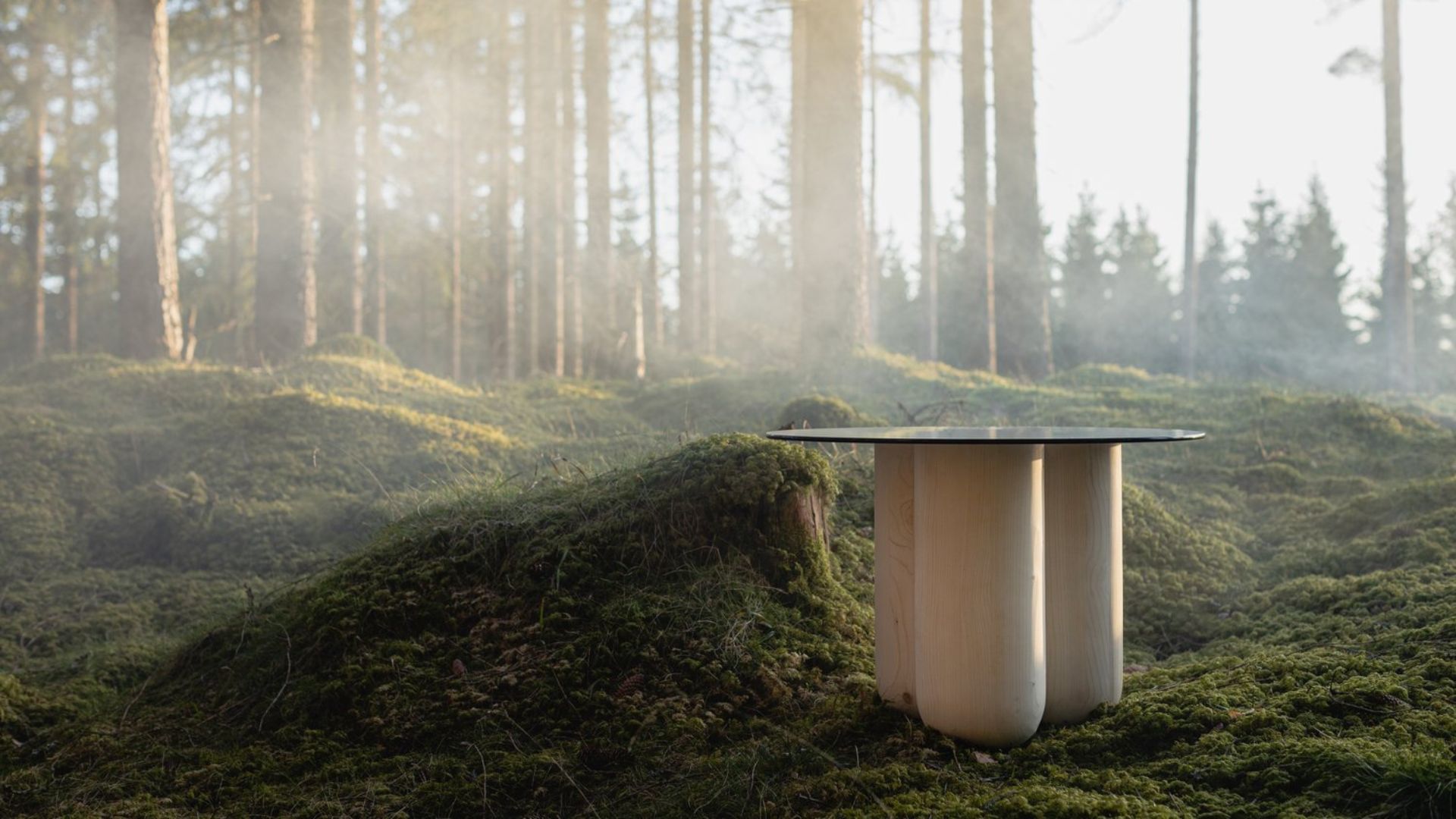 Swedish studio LI-AN-LO has created a trio of fully locally-produced tables with the intention to 'slow design down a bit'. Called Mycelium, the collection rethinks the life cycle of design by using fully recyclable materials. The base of each table is made with solid spruce and supports a glass table top.
The Lotta side table features an oversized base pillar extending beyond the tabletop and MIA sports a playfully soft shape with a composition of three joined legs, which can be studied in cross-section. The third piece in the collection is the JONAS coffee table, which features three stable spruce legs that grow up through the table top.
To realise the collection, the studio worked with an organisation in the Swedish region of  Småland that connects local artisans with forest owners and sawmills. The trees were handpicked and only chosen if they were infested or felled for another reason.
The network also includes Bodafors, a local woodturning studio where each piece is shaped before returning to the LI-AN-LO studio, situated 500m away, where it is finished with a coating of natural Swedish wax.
We recently attended the new event Stockholm Creative Edition and here's our favourite picks!
A collaboration with nature, and local artisans
Here, the highlight is LI-AN-LO's approach to production. Following everything from the selection of trees to the finished product gives the studio full control of its materials and their origin. By making and sourcing everything locally, it can also offer the consumer transparency when it comes to how and by who things are processed.
"I really want to underline that the making of the tables is a true collaboration," says Lina Venström Rex, Founder & Creative Director of LI-AN-LO. "There's a huge knowledge of wood in this area, and that was the reason why I decided to start the studio right here. We don't believe in taking advantage of nature, but in collaborating with her."