Furniture design
How does tuft + paw use a cat behaviorist to create their cat products?
Understanding cat instincts is the first step in designing a product that they'll actually use, and benefit from. For that, we turned to the experts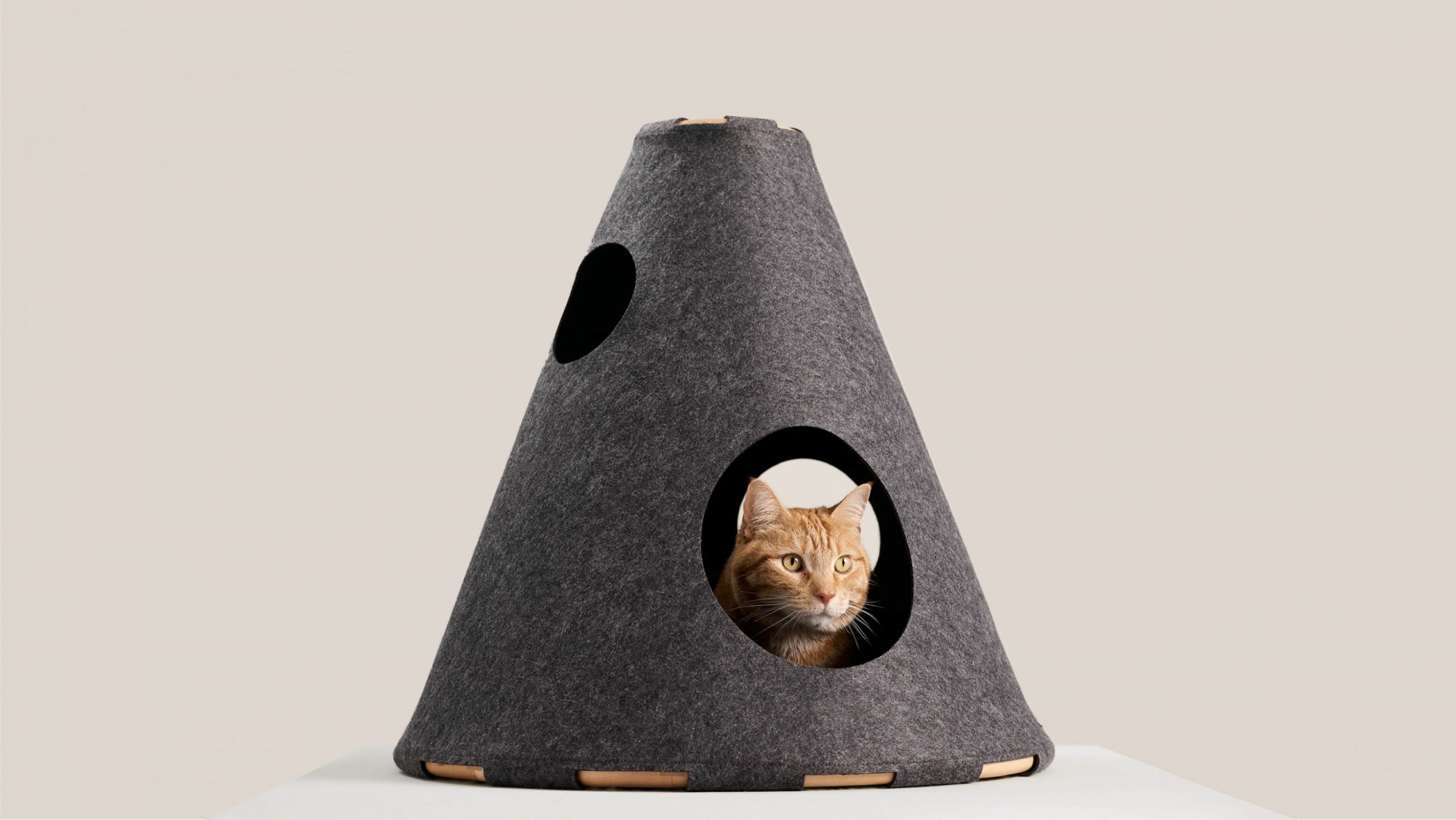 These are highly-trained professionals – cat behaviorists – who typically work with cat parents to address behavioral issues like anxiety or aggression.
Pets are a big part of our life— the COVID-19 pandemic proved that's more true than ever, as many people relied on their animal companions for company during the months of isolation. After spending more time in our houses than ever before, I think we all understand how important it is that our homes be comfortable, functional, and welcoming. 
And yet while there are infinite variations on human furnishings, designed for every preference, there hasn't been much thought given to the items that our pets need and use. A lot of cat furniture is bulky, flimsy and made of cheap materials.
And if you're someone who cares about the look and feel of your home, it was nearly impossible to find an aesthetically pleasing litter box or scratching post. 
Cats aren't an afterthought in our lives, but their furnishings were. That contradiction often comes with a steep price, as anyone whose cat has ignored the scratching post in favour of their leather sofa can attest.
tuft + paw had a simple goal: what if we made functional, beautiful pieces that cats and humans would both love? 
To do that, we knew we had to start by understanding our customers— not the humans, the cats. Since they're not very forthcoming with their feedback, we enlisted the help of cat behaviorists. 
Find out more about products that improve the health and happiness of your pets, don't miss No odor, no mess: Circle Zero self-cleaning litter box.
These are highly-trained professionals who typically work with cat parents to address behavioral issues like anxiety or aggression. They have experience in cat behavior and can identify what cats truly need to thrive based on their biology. If the environment isn't optimized to nurture their needs, cats will act out. This is essential because our mission goes beyond making objects that look good. They primarily need to create an environment that allows cats and humans to live happily together. 
An early learning was that cats need to see what's going on around them. It helps them feel safe enough to truly relax. So when we designed Peekaboo, a tent-style cat bed, we added three openings so that cats can peek out at the world around them while remaining cozy and hidden away. 
Our products are also influenced by Scandinavian modern style, which is sleek and minimal while still being warm and friendly. That's basically how we want our homes to feel. We use quality materials, like baltic birch plywood and felt, because they're durable as well as attractive.
We don't want to make pieces that people will throw in a landfill every few years. Your cat's lifespan is 16 years; your furniture should last that long too! 
We're influenced by the interior design preferences of cats, too. They aren't as picky about materials, but they want to be where the action is. A cat will always choose to be closer to its human, or near its favorite window.
That's why designing sleek, modular furniture is about more than aesthetics: it gives humans the flexibility to place items where cats will actually use them. Items that can be wall-mounted or have a minimal footprint are ultimately more useful than larger pieces relegated to lonely corners, where a cat will simply ignore them. 
Durability is a big piece of the puzzle. Cats aren't like people— you probably don't sharpen your claws on your bed, or take a flying leap onto your couch. Our cat behaviorists help us think about how we can meet those instincts for active use through design, and understand the issues with existing pet products at a deeper level. 
A flimsy scratching post isn't just an eyesore: cats evolved to scratch their claws against big, solid trees, and a tippy post feels wrong to them. That led us to design all our scratching products with wide bases or wall mounts for security so that your cat won't be tempted by your favourite leather chair instead. 
Cats are also dynamic, active creatures, and we have to design for the way they move. Have you ever seen a cat jump? They can leap five or six feet in the air, especially if they have a running start. Learning about that ability from our cat behaviorists informed the way we design our perches and cat trees.
The first step is often highest off the ground, with subsequent levels closer together, mirroring the way cats in the wild would scale a tree. 
Our cat behaviorists taught us that the urge to climb comes from an instinct to seek safety: cats can relax up high, where they feel safe from predators. That's why your cat will scale the fridge or nap on your desk. So we designed wall-mounted perches like Plateau or Vista that can be arranged to create a vertical habitat, by placing them near other elevated surfaces like bookshelves or fireplace mantles. 
After we come up with a concept, we check in with an expert to see if they noticed anything we missed. Recently, we came up with a design for a metal litter cabinet with a single entrance.
Our behaviorist pointed out that cats might feel trapped because they feel most vulnerable in the litter box and want to be able to see if any potential threats are approaching. If you've ever had someone barge in on you in a public restroom, you can probably relate. 
That feedback led us to revise the design and add a second entrance, so that cats can peer out easily and also have an escape route if they need it. It also provided more airflow— I learned from our cat behaviorist that their sense of smell is 40 times stronger than ours.
That's why we designed Haven, our cabinet-style litter box, with a perforated metal grille that provides fresh air and plenty of light while keeping the litter box discreetly out of sight.
The insights from our expert behaviorists have been essential in developing products we believe will make your life with a cat even better. But the real proof comes from the stories we hear from owners and their cats, who use and enjoy the products we make every day.
Quality objects mean happier cats— and happier people too. Like our products, it's a simple premise with a lot of thought and care behind it. 
[ Read also TOMO's "easy-connect" dog gear is for cool canines ]