Design
MysteryVibe taps SeymourPowell to create a next-generation sex toy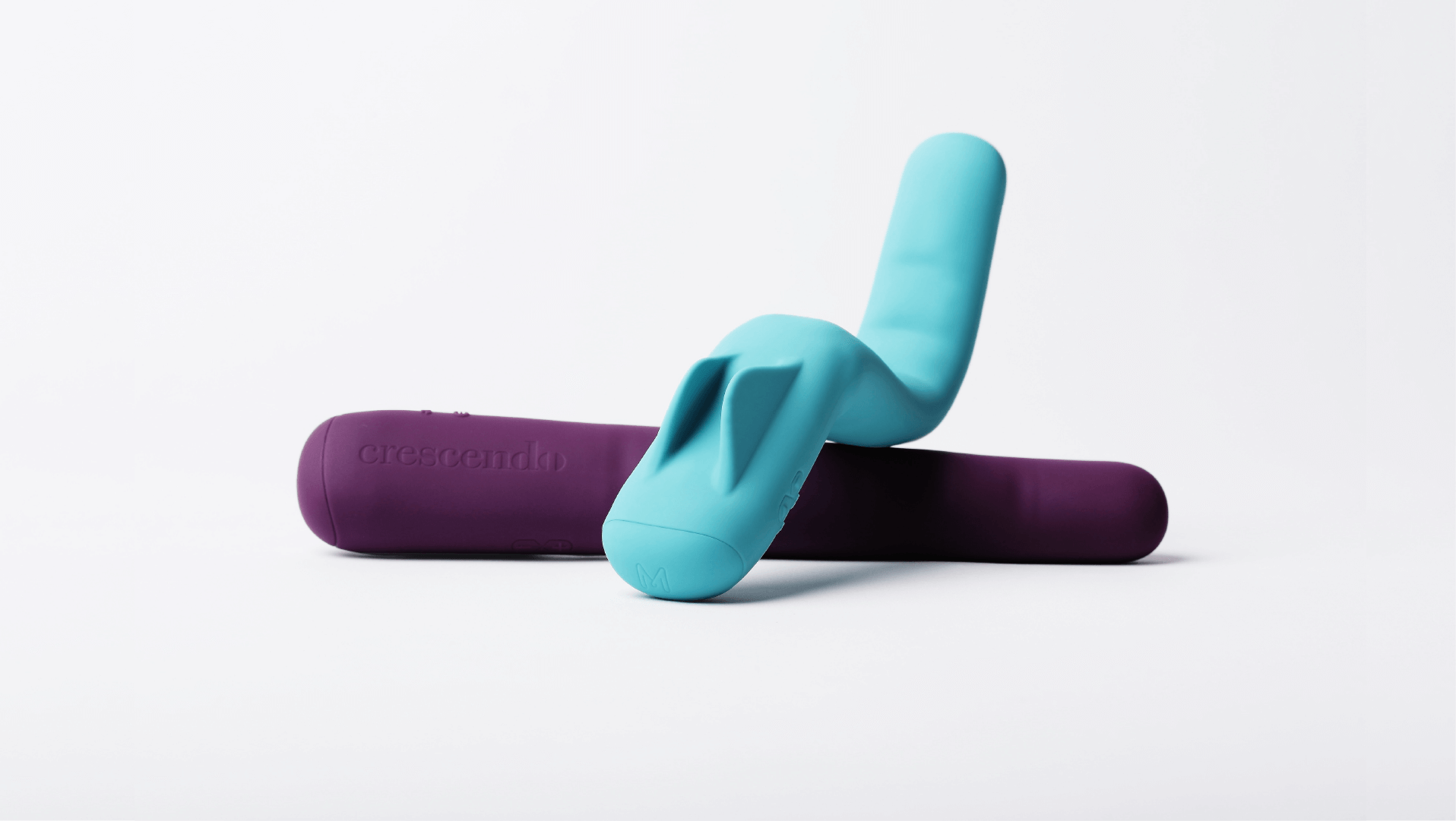 "Our mission is to make sexual health accessible to all", says Soumyadip Rakshit, architect and founder of award-winning sexual health brand, MysteryVibe. The company does so by inventing category-defining products that elevate the sexual experience, like Crescendo, a sex toy for men and women that mimics the human fingers.
Believe it or not, MysteryVibe's flagship product, Crescendo, was inspired by Nokia's 2008 concept phone, Morph. The device was a tablet, watch, and phone rolled into one, created using nanoscience that allowed the device to bend and take on various shapes.
Inspired by Morph, we set out to create something truly revolutionary, a product that was malleable and firm at the same time truly universal, unisex & purposeful, one that could be bent to adapt and fit all body shapes and sizes.

The design process behind all of our products at MysteryVibe follows a structured sequence, with the engineering and medical teams working in tandem. It starts with detailed research into clinical evidence that demonstrates which sexual dysfunctions can benefit from vibrations.
With our first product, the focus was to enable users to easily reach and deliver targeted vibrations precisely where they need, such as in healing vaginal scar tissues after childbirth or assisting with erectile dysfunction.
We envisioned a product that would be equally beneficial for vaginas & vulvas, used internally and externally to vibrate the clitoris, labia, perineum, or vaginal walls; and penises & prostates: used internally and externally to vibrate the shaft, glans, frenulum, scrotum, or prostate.
Based on expert advice, user feedback, and focus groups, it transpired that the best tool for this would be something that can mimic the human fingers, be longer to reach deeper, and vibrate throughout its body to create the pulsations needed. And, Crescendo was born!
From the outset, we wanted to bring design and desirability into sexual health devices. This was particularly important to break through the taboos and stigmas in this space and make it easy for people to embrace the products and introduce them into their bedrooms.
A unique 6-hinge mechanism was created so Crescendo could bend in different ways and adapt to any body shape. It used custom military-grade high-tensile plastic so it could withstand thousands of friction bends over the years without breaking – a first in the industry.
Alongside this, Crescendo used custom stainless steel rivets to create the exact level of friction between the hinges to make it just-right in tightness – not too hard to make it difficult to bend, and not too soft to make it weak when bent.
Crescendo also introduced the concept of flexi-PCB wiring so that it could bend with the device without breaking even at the most extreme angles. After numerous rounds of prototyping, over-molding, and iterations over a 12 month period, the first set of fully compliant 1,000 devices were made for external testing.
The 1,000 devices were split between general usage and medical usage groups. For the medical usage group, the study was carefully crafted with the appropriate parameters determining the study duration, product usage frequency, measurement methodology, baseline metrics, and success criteria.
The participants were selected based on age, pre-existing conditions & current sexual health score. The data and findings from the study were reviewed with the participants to validate the outcomes against the original target outcomes set at the start of the study.
The feedback from both these groups was combined and fed into finalizing the product design before moving to mass production.
This Pilot1000 testing is unique to MysteryVibe and has helped us test our pre-production devices with a deeply diverse group of users from over 50 countries before finalizing them for mass production – a truly user-driven design process, starting with research and expert input and refined in every detail with a large and varied test base.
It's been seven years since MysteryVibe started, and we have come a long way and contributed immensely in normalizing the conversations around sexual health and wellbeing. Some of our biggest milestones have included 3 FDA-Class II products, 20+ International Awards including the highly coveted Design Week Awards where the Crescendo beat Apple Watch.
Among our other accolades, we are proud to say that the MysteryVibe App is used by over 1 million people, that we support R&D at major US healthcare companies, and we are the first company to partner with Google Assistant & make free sex education accessible to over 1 billion devices worldwide.
At MysteryVibe, we're continuing to pursue our vision of making sexual health accessible to everyone through purposeful design and actionable information. We're indebted to the Nokia Morph concept for inspiration – but as far as innovation goes, we're just getting started.