Furniture design
The best of both worlds: furniture combining natural and artificial elements
Mixing natural and artificial elements is the perfect recipe for creating elegant furniture that stands the test of time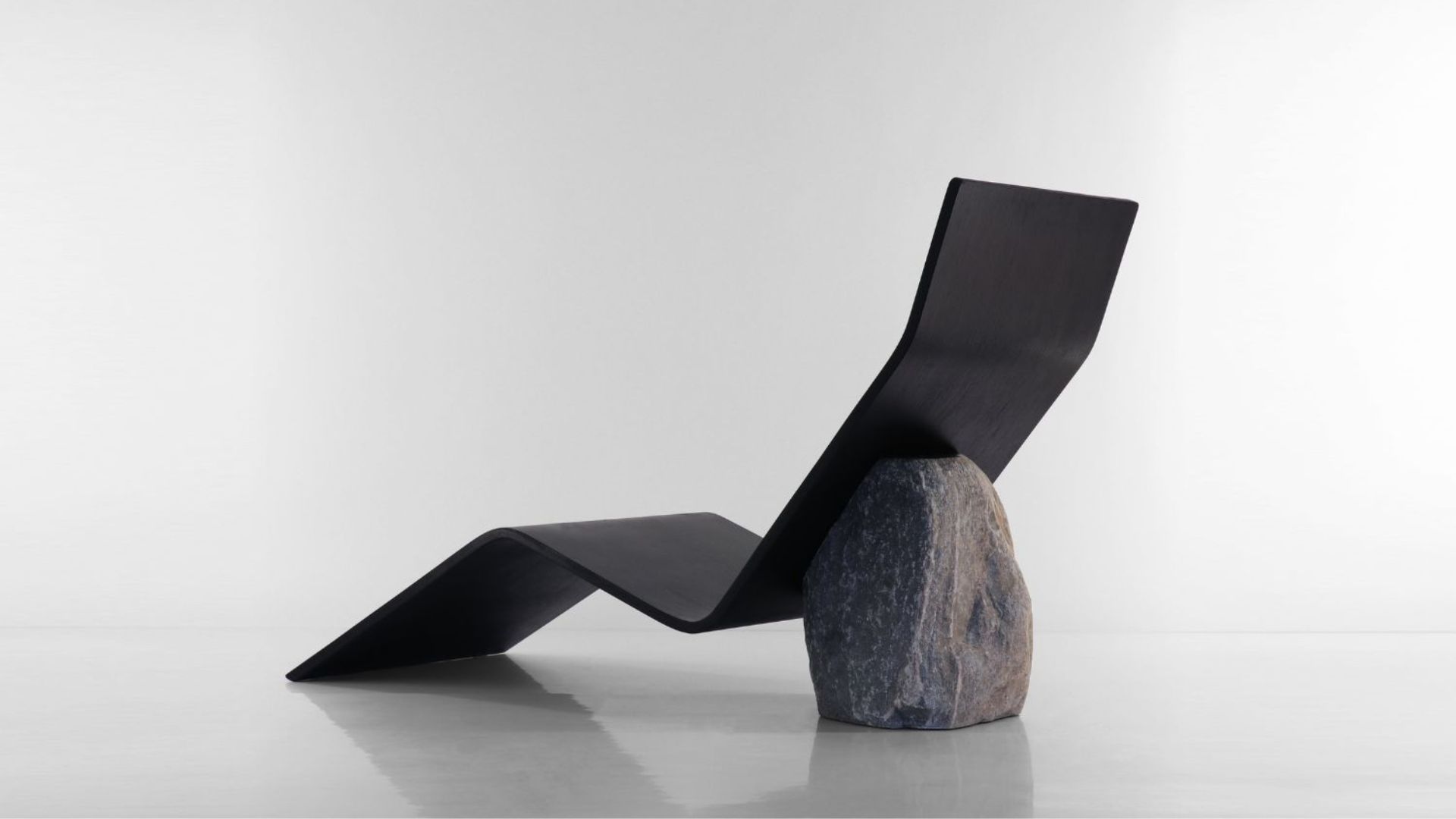 For generations, people have enjoyed the appeal of natural and organic components that add peace, tranquillity and hospitality to a space but unfortunately, natural materials have their disadvantages too and the inability to perform certain forms can create quite a hassle for designers. But who said furniture design should only be natural or artificial?
Today, we can have the best of both worlds.
Here is a round of the best furniture that combines natural and artificial elements.
Neo-primitive chair by Lee Sisan
A beautiful and unique example of furniture that includes both natural and artificial elements is the work of Seoul-based designer and artist Lee Sisan.
In collaboration with high-end luggage manufacturer RIMOWA, he has created a neo-primitive, eye-catching, one-off aluminum chair for the 'As Seen By Exhibition' in South Korea.
Lee specializes in interior design, exploring the relationship between nature, artifacts, and people.
He focuses on conducting experiments in which artificial beings coexist in harmony with nature.
In this particular design, the tree branches are taken from nature and turned into aluminum by sand casting.
The metal branches are arranged as clamps and used to support the structure.
As you look at the chair, you can't help but admire the aluminum sheets that are perfectly screwed together.
The combination of the two components, using the same material but opposite shapes, creates an aura of mystery.
Origin by Alexandra Batten and Daniel Kamp
It is often said that good design involves as little design as possible.
Origin – a fascinating product that focuses on the interplay between futurism and naturalism – seems to follow this rule perfectly.
The masterminds behind the project are Batten and Kamp.
The New Zealand-born, Hong Kong-based design duo create functional sculptures bought and commissioned by collectors, galleries, and clients worldwide. 
Alexandra's and Daniel's plywood and granite lounge chair combines their interest in nature and science fiction.
The pair and their production partners create their works one by one in a renovated factory space on the outskirts of Hong Kong Island, between a dense, jungle-covered mountain and a bustling harbor.
This minimalist piece of furniture is part of their new Elsewhere collection, which consists of seven limited-edition products – armchairs, lamps, sculptures, and a table.
Ruins coffee table by Sebastian Errazuriz
With his coffee table, New York-based artist and designer Sebastian Errazuriz skillfully blurs the boundaries between contemporary art, design, and craft. 
The awe-inspiring design is made of marble, its dust, resin, glass, and steel.
This conceptual piece reflects our hope to find treasure, beauty, and even love among the ruins and memories. 
Starting with Sebastian's hand-drawn sketches, the furniture was made using a combination of digital fabrication and traditional craftsmanship.
As the designer states: "It is futile to chase the latest trends and designs.
Eternal beauty is best captured revisiting the ruins and shapes that have survived time."
Proportions of Stone by Lee Sisan
This collection of steel furniture, complemented by organic stone forms, creates a harmonious balance between nature and manufactured production.
The Proportions of Stone is an experiment in modeling, where the natural, less-than-perfect shapes of stone are juxtaposed with the precision and perfect condition of industrial steel. 
The series includes tables, chairs, shelves, and other functional furniture that people can use in their day-to-day lives.
The best part is that each piece is entirely unique because the look of every design is determined by the size and shape of the stone used.
The 'Second Nature' tree coffee table by Sebastian Errazuriz
Another gorgeous work of Sebastian Errazuriz is his 'Second Nature' coffee table.
Unlike what you might expect, it is not made from branches but from reused wooden planks, which are hand-carved into the shape of a coffee table. 
The designer's wish was to return the wooden planks to their original shape given by nature.
Safe to say – Sebastian has achieved a great result doing it.
Bench by Fernando Mastrangelo
Next on our list of furniture designs that mix natural and artificial elements is, perhaps, the most extravagant bench you've ever seen.
Designed by Fernando Mastrangelo, the bench is part of a collection of sculptural works inspired by glaciers and natural formations.
Through his work, Fernando aims to reflect the simplicity and elegance of natural objects.
The design process is fascinating.
First, a foam prototype is made.
The product's shape is then cut out with a saw, and then a plaster mixture is applied by hand to achieve a look that is as organic and close to nature as possible. 
A silicone mold is then made for the prototype, into which the materials are poured – in this case, hand-painted blue sand and a little glass powder to give the bench a little sparkle.
Finally, the mold is separated, sanded, finished, and sealed!
While it is a long and complicated process, but the beautiful result is well-worth the hassle.
TERRA! by Studio Nucleo
Imagine an armchair that becomes part of your landscape.
Seems like a utopic dream?
Well, it's not.
Technically, the Terra Chair by Studio Nucleo is not a finished product but a skeleton of furniture that anyone can add to their backyard.
All you need are cardboard frames, soil, grass seeds, and a little time.
It would be difficult to find a product that embraces the idea of combining natural and artificial elements even more.
The unique design is the work of a collective of designers and artists based in Torino, Italy.
While the concept dates back to 2000, since then, it has been changed to be a bit smaller, easier to ship, and more environmentally friendly.
End notes
In recent years, as awareness of the Earth's finite resources has grown, it has become even more evident that bringing nature into our homes is a design aesthetic that will never go out of style.
While artificial materials give designers more flexibility, natural elements are crucial for our overall well-being.
Thankfully, nowadays, there is no need to choose – they can work in symbiosis!