Technology
Nolii's colourful phone accessories tackle tangled cables and bulky batteries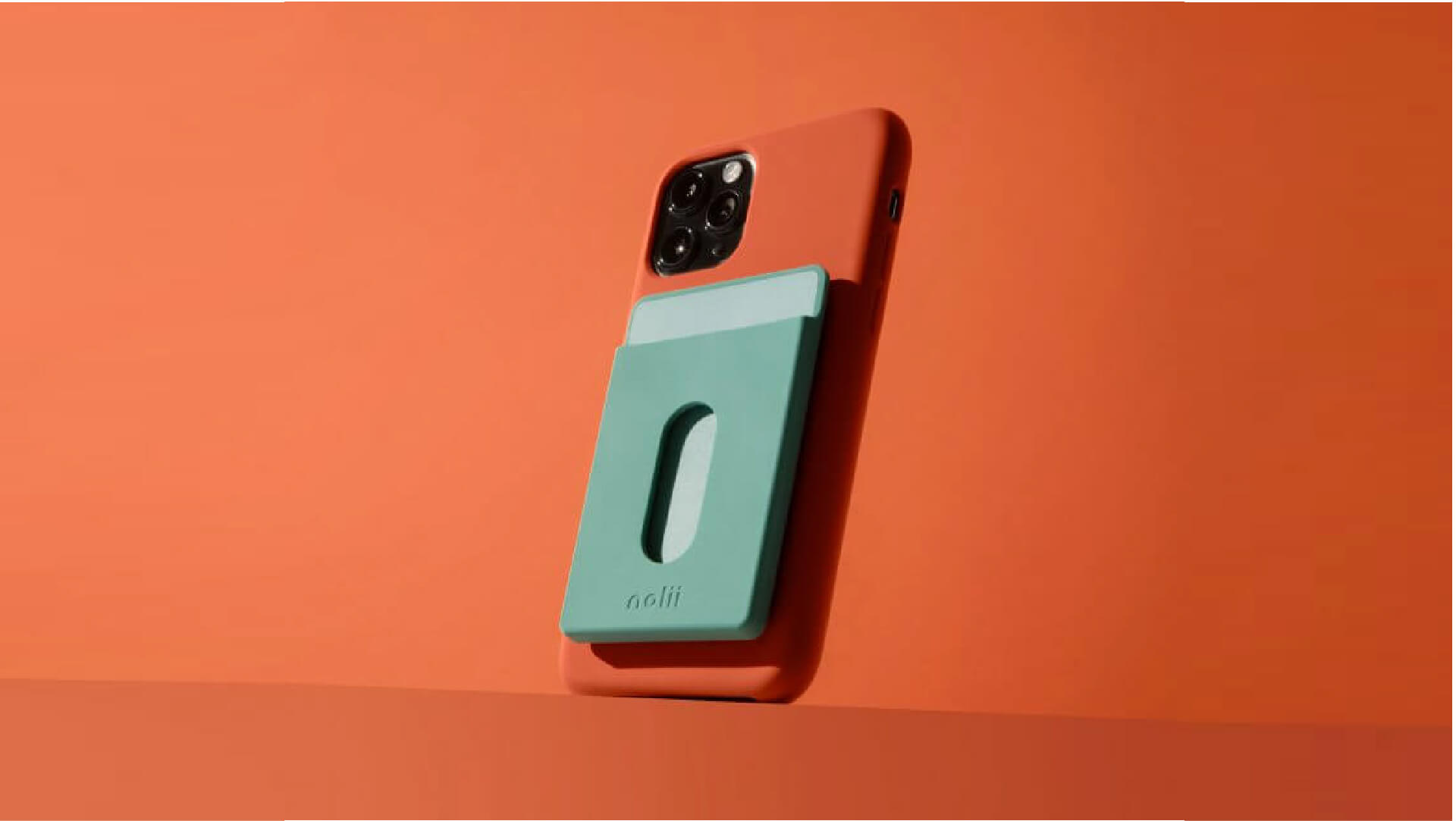 British brand Nolii has launched a collection of simple, intuitive and intelligent smartphone gadgets that solve everyday problems.
The minimal phone accessories champion a human-first approach whilst taking an aim at the disposable culture usually associated with these types of products. Nolii puts an emphasis on smarter design and sustainable materials in a bid to create gadgets that improve daily life.
Why Nolii? To better the way we live, work and play by improving the performance of our phone and the things we attach to it
For the range, Nolii has created a modular family of smartphone accessories, including a battery pack, fitness band, loop cable and a card wallet.
Each of the products is built around a Click Lock Couple Case system, a smartphone case featuring a twisting mechanism that additional items can be easily attached to.
The minds behind Nolii – Tech Entrepreneur Asad Hamir and the team
Founded in 2017, Nolii is a London-based startup that was founded by tech entrepreneur Asad Hamir and his business partner Amar Radia. In 2019, Ben Parker and Paul Austin from design studio Made Thought took over from Benjamin Hubert as creative directors.
Together they developed the brand's colourful identity, alongside Daniel Barnes the director of product and design. Nolii's Click Lock Couple Case that inspired the collection of accessories is not the brand's first product. Back in 2018, it unveiled the Rise lamp, which doubles up as a phone charger and an alarm clock.
Materials & Techniques – Silicone, Polycarbonate and Kevlar
When making its modular ecosystem of connected tech accessories Nolii focused on sustainable and more durable materials like the soft-touch silicone which features on almost every product.
Toughened polycarbonate has been used for the case and battery products and Kevlar has been used for the cables to reinforce the connecting elements and prevent damage.
Curious to know about more sustainable materials? See Minimizing waste from takeaway food packaging with bio-based materials
Style & Aesthetics – Colourful and tactile
What started out in 2017 as a series of monochrome accessories has developed to become a product selection with vibrant colourways. Simple, ergonomic design is complimented by warm colours and tactile finishes.
As well as the soft-touch silicone, textured surfaces entice human interaction. Hamir says that they will experiment with these details in the future.
Inspired by personal challenges
The inspiration behind Nolii's locking system, which makes connecting accessories extremely easy, was Hamir's own experience trying to take his phone out of his pocket while running.
After tripping and suffering a bad head injury, he wanted to come up with a product that could prevent future accidents. The easy-to-use detachment mechanism was the natural outcome, allowing users to quickly answer calls mid-workout, as well as switch out accessories when necessary.
Design memento – A smart, sustainable approach
As well as focusing on more sustainable materials, Nolii wants to replace disposable phone accessories with products that outlive the cyclic nature of latest smartphones. The idea is that all accessories can be used with future products.
Writer's Comment – Conscious consumption is a must
Whilst I'm not a fan of combining the most important items you have on you alla 'mobile wallet', I love the idea of accessories that can be easily attached and swapped out. Often, the price of such goods is difficult to bear when you've already forked out for the phone so the idea of gadgets that remain relevant regardless of phone model is a good one.
Centering this around a system that promotes a more conscious consumption of technology, especially in the mobile phone market which is predicted to have one of the biggest carbon footprints in the tech industry by 2040, is not only necessary right now but essential.
Are you a design-tech geek? Read the story behind the Volta Cable design worth €148'000