Technology
Exercising transformation in the post-pandemic Gym: Seymourpowell unveils smart gym mat concept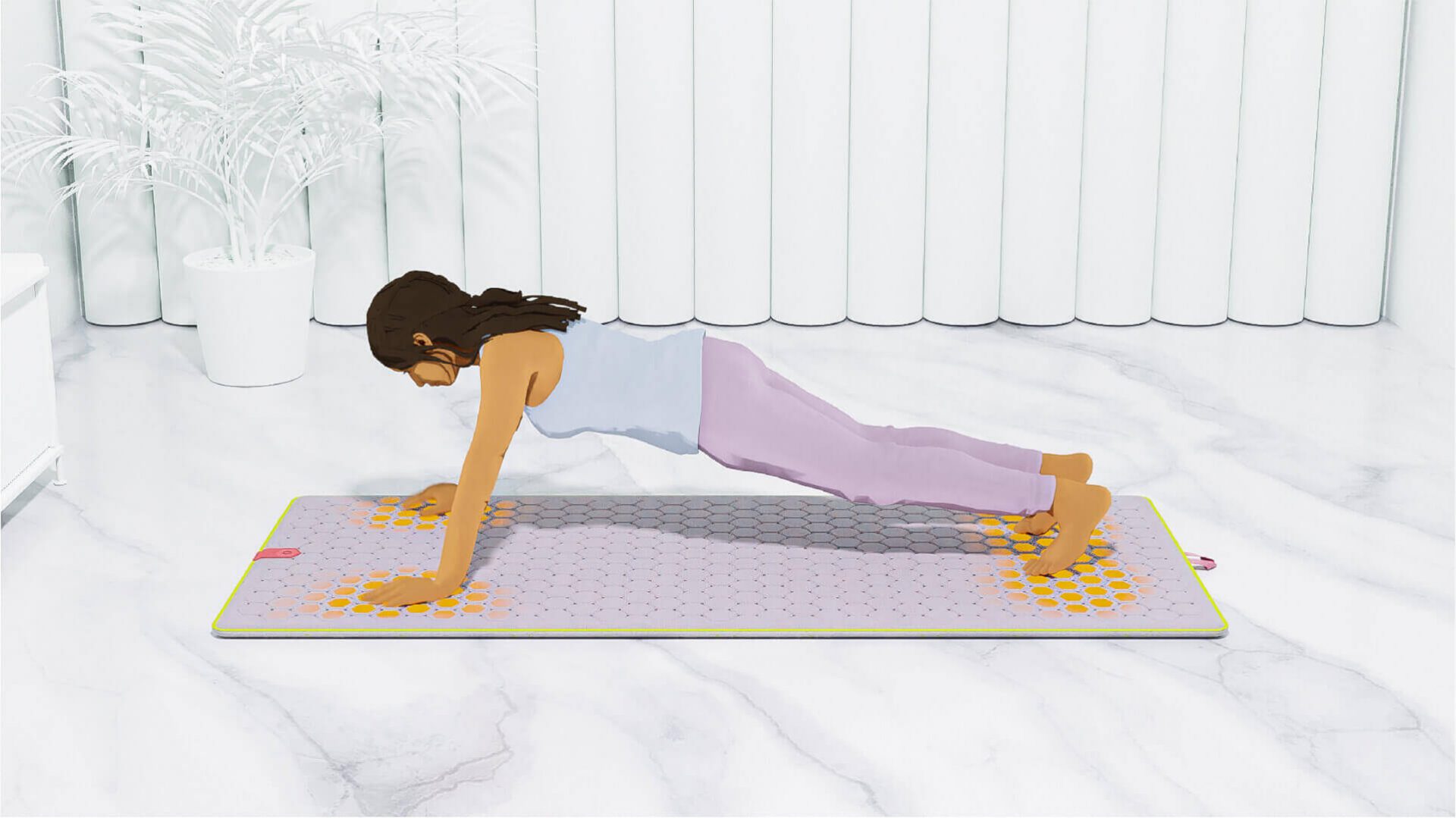 Seymourpowell's smart gym mat explores how technology and artificial intelligence will support future exercise environments and provide connected workouts within the home.
Seymourpowell, a strategic design, and innovation agency has launched a smart gym mat concept exploring how technology and artificial intelligence can support future exercise environments, as the fitness industry adapts to the reality of living with a global pandemic.
Coronavirus has fundamentally altered the way in which we exercise, and what we desire from a fitness environment, with many consumers now turning to new ways of keeping fit within the home. Created as part of Seymourpowell's 66 Days of Change study – which surveyed 250 people's experiences of exercising in lockdown – the smart gym mat represents a connected surface that "speaks" to the other smart products in the home.
By gathering data about the user, and working in parallel with virtual and social platforms, the mat aims to unlock the rich experiential potential of smart technology within fitness environments outside of the gym.
Seymourpowell's smart gym mat would allow consumers to reflect on their traditional workout regimes from home, providing opportunities to work out with friends, enjoy one-on-one fitness sessions, and receive support and coaching from remote instructors.
Seymourpowell's smart gym mat is rethinking the way we train at home, find out how Forme, the digital personal trainer is changing our home workout experience.
Smart Sensors
The mat is fitted with a layer of sensors that measure position, weight, speed, and power of a user, allowing for direction to be provided by instructors.
Digital Twin
Utilising the data sourced by the sensors, we can imagine how a digital twin – a dataset that mirrors a person's physical capabilities – and artificial intelligence could help finesse your twin's movement and feed that information back to a coach.
This could be used to support one-on-one sessions, or work as part of a virtual class where the trainer could operate something resembling a "mission control", all from managed from remote locations.
Class Appeal
The mat's virtual connection also brings broadcasting capabilities for live, one-off sessions. These experiences would allow coaches to provide personalized advice, using the feedback from the smart mat and mission control. Tapping into audiences that mix up their gym experiences using apps like Classpass, guest coaches could form the core of exclusive, ticketed, social gym events.
Gamification
Through live link-up and chatrooms, similar to gaming, a social platform will breathe spirit into the home gym. Sharing our fitness sessions with other people and friends makes us think harder about how we perform – receiving tips when we try something new and being pushed when we do something difficult.
Connected Home Set-ups
As smart features become more prevalent in the home, virtual gym software would interact with the smart home, with the ability to increase the temperature, dim the lights, and choose a calming playlist for yoga. For a HIIT session, the system would intensify the lighting, cool the temperature, and play something more energetic, for example.
"We wanted to reconsider the bigger ecosystem of the gym within the home, and how the future gym could help manage our sleep patterns and offer services for our mental well-being. Breaking free from the nomenclature that binds it to its location, the smart mat allows the future gym to be built around the people that attend it – however that happens – and create a club that, through a network of hardware, software, services and members, engenders a 360-degree approach to health and fitness."

Emma Caselton, Senior Creative Strategist at Seymourpowell
Well-being is a priority, especially during these times, don't miss how Core is creating a new, easier way of meditating to improve mental health.