Technology
The U-Mask's Bio Layer kills harmful bacteria for up to 200 hours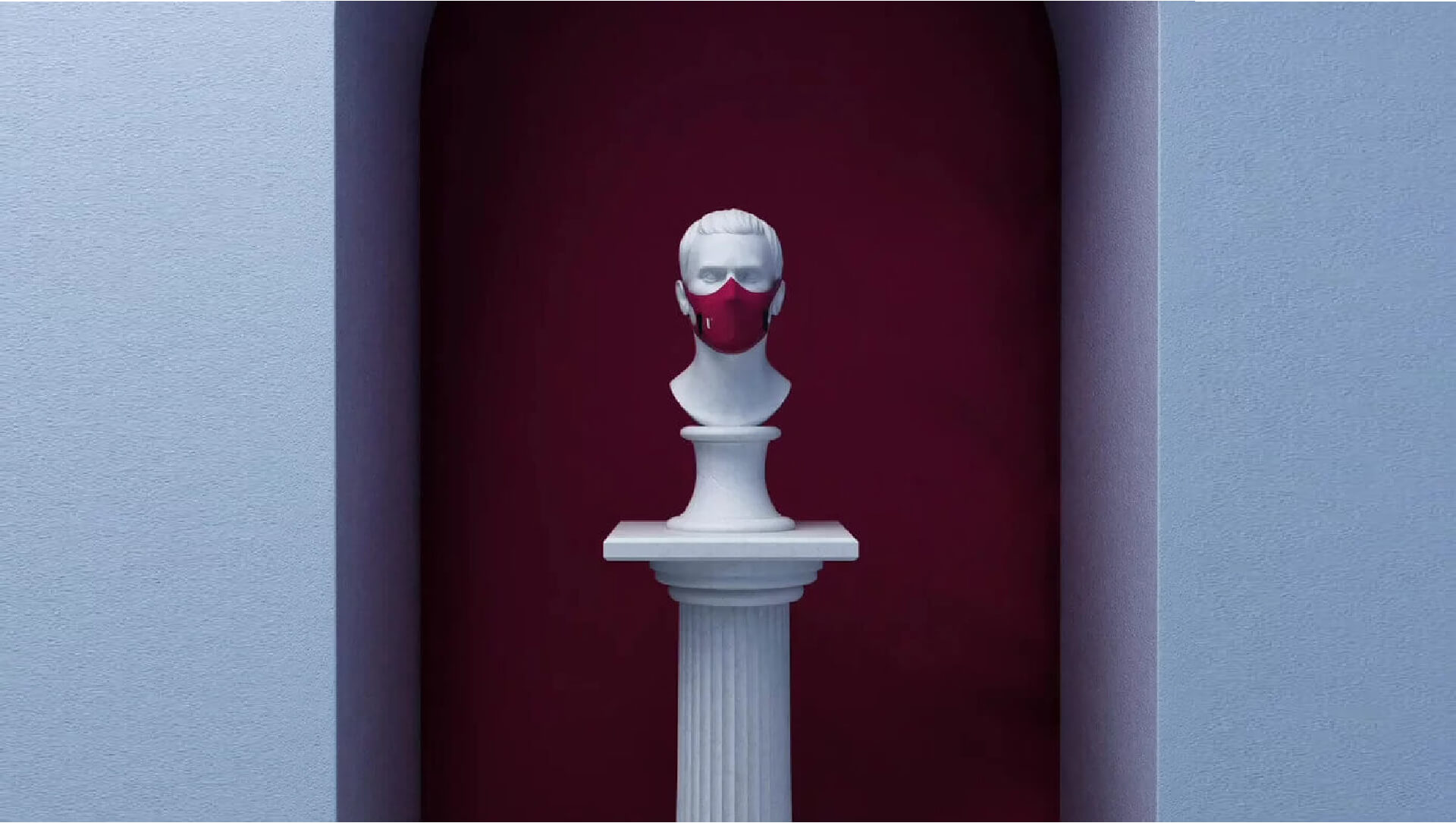 U-Mask's Model 2 is the first biotech protective mask which not only blocks air contaminants on the surface but kills them on the inside too.
U-Mask has been specifically designed to limit contagion between individuals, lowering exposure to airborne diseases and contaminants both for the wearer and those around them.
Why U-Mask? To offer unbeatable protection against air pollution and other harmful particles
Boasting supposedly self-sanitizing properties, U-Mask's Model 2 features a proprietary Bio-Layer™ formula with unique ingredients that kills pathogens in their tracks rather than simply blocking them.
The minds behind U-Mask – U-Earth
Founded in 2018 by Beta Maggio, U-Earth is a biotech company that specialises in air purification technologies. With offices in London and Milan, it's mission is to create a world free from air pollution by developing innovative technologies that protect humans from harmful chemicals.
In a global project attempting to track the purity of air worldwide, U-Earth focuses on developing technology in aid of this mission. Other products include a range of air purifiers as well as a cloud-based application that can offer real-time data about the contaminants in various environments.
U-Maks is not the only innovative face mask, don't miss The breathing experience of ATMOBLUE by Blue Sky Labs.
Materials & Techniques – Recycled ocean plastic and biotech-powered materials
U-Mask's Model 2 consists of a lycra cover made from a recycled ocean plastic called Econyl. This conceals four additional layers of protection, the most innovative being a Bio Layer.
This layer features a specially developed self-sanitising technology that is both natural and non-toxic for humans, which supposedly lasts 200 hours. It sits alongside a nanofiltration layer, both of which are sandwiched between two non-woven fabrics.
Style & Aesthetics – It looks like a mask!
On the outside, the U-Mask might seem understated considering the 'bio-power' of its internal structure – but then again, how boastful can the designers of a face mask be. A sleek, minimalist design is seemingly cut from a single piece of fabric, the U-Mask consists of one continuous element with loops either side to fasten around the ears.
The option to add a little personality comes with nine colourways including black and other neutral tones, orange, purple, red and various blues.
The Bio-Layer
Together with a team of Italian researchers, U-Earth has identified a polymeric mixture containing a natural active ingredient that is capable of inhibiting the growth of bacteria and microbes. This polymeric mixture has been affixed to a layer of filtration fabric, giving the U-Mask Model 2 powerful properties capable of severely limiting the risk of contracting multidrug-resistant microorganisms and transmitting pathogens between humans.
In simpler, perhaps more relatable terms, this bio-layer has performances comparable to an FFP2/FFP3, which is superior compared to traditional N95 masks.
Design memento – The new world of mask-wearing and mask making
The spread of COVID-19 and the rising demand for protective face masks has impacted the global protective face masks market in an unprecedented way. Something that was only popular in certain areas of high pollution has become a part of everyday life in cities all over the world.
As a result, we've seen various industry riffs on what is now an essential piece of gear. From fashion trends to political statements, masks have become a vehicle to promote commentary on contemporary culture and another canvas for brands to splay their insignia. For U-Mask, this comes in the shape of two motor racing giants, Ferrari and McLaren, both working with the London-based company to create branded versions of their Mode 2 masks.
The writer's opinion comment – A great meeting of minds
If claims are true that Model 2 is able to kill bacteria then U-Mask is a clear pioneer when it comes to protective face coverings. But beyond this feat, Model 2 is a wonderful achievement because it's symbolic of the human-centered design that has come out of the global pandemic.
This in turn has brought together the minds of scientists and designers, demonstrating the possibilities of using natural materials to create needed products that could save lives.
The current pandemic has sprung a plethora of design responses, don't miss how Nagami Design 3D prints protective masks to help fight COVID-19.