Technology
Going paperless with the Overture keyboard: the ultimate office solution
Say goodbye to never-ending paper piles on your desk: write down your favorite notes with Jeong Woo Kim's elegant Overture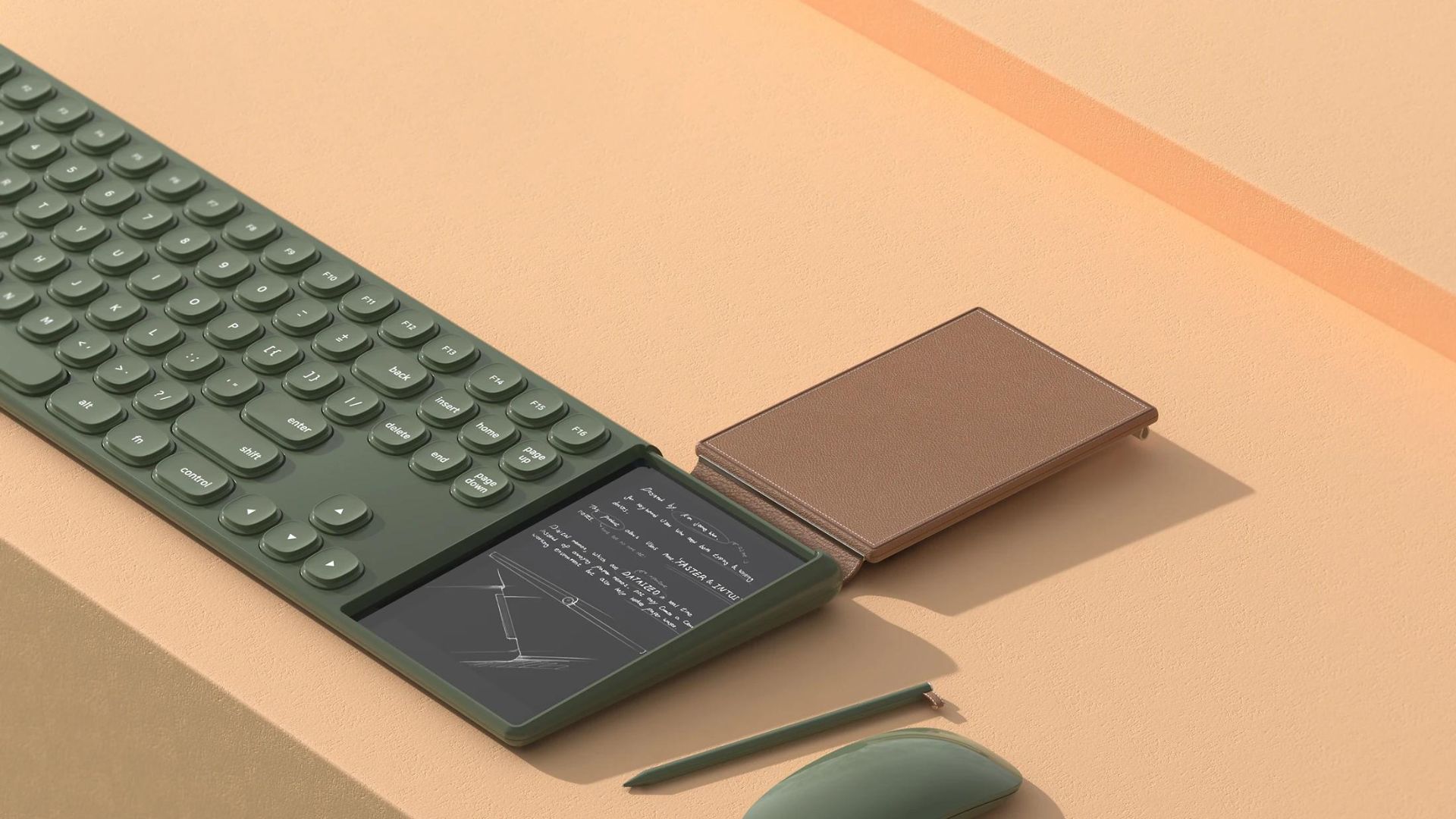 Do you ever find yourself in the middle of something when suddenly a brilliant idea strikes, and you need to jot it down quickly? If you're among those, who swear by paper notes, naturally, your hand reaches for a little piece of paper. But what if you could get a similar experience using just your keyboard? That's where Overture comes in.
A tool for a paperless office
Despite the abundance of digital memo functions in office products, paper memos are still widely used by office workers for various reasons. There's something intuitive and satisfying about jotting down notes on a notepad, especially when it comes to quick communication and feedback between meetings.
However, this reliance on paper comes at a cost – a messy environment. As a result, notes often end up collecting dust on the sidelines before being unceremoniously tossed out, perpetuating the "paperless office" trend's failure.
But what if there was a way to bridge the gap between digital convenience and the tactile experience of using a notepad? That's where Ouverture's number pad comes in – offering users the comfort of a notepad without the environmental drawbacks.
Sleek digital solution
With Overture's innovative leather cover, users can seamlessly transition from typing to note-taking with just a flick of the wrist. The special conductive fiber woven into the leather allows the user's fingertips to send an electrical current to the touchpad inside, creating an effortless note-taking experience.
But this isn't just any touchpad. Notes entered on Overture's keypad are automatically saved to your computer as an image file, eliminating the need for paper and providing a sleek, digital solution. So the next time inspiration strikes, simply grab Overture's keypad by the handle, pick up the attached magnet pen, and start jotting away – without missing a beat in your typing flow.
The creation of Jeong Woo Kim (official website) is available in three gorgeous colors – khaki, navy, and ivory. If you're serious about having a workspace that's not just functional but also looks good, Overture should be a part of it!
End notes
Bridging the gap between paper and digital notes, Overture keyboard is an innovative solution that's perfect for every worker. Not only is it stylish. It's also friendly for the planet. Add it to your office space and see how seamless digital note-taking can be.