Architecture
Art, architecture and 6 crazy painted basketball courts
It seems artists have found a new canvas on the floors and lines of basketball courts. From Modernism inspired graphics to Memphis, Pop, and styles in between, no one can accuse these courts of looking boring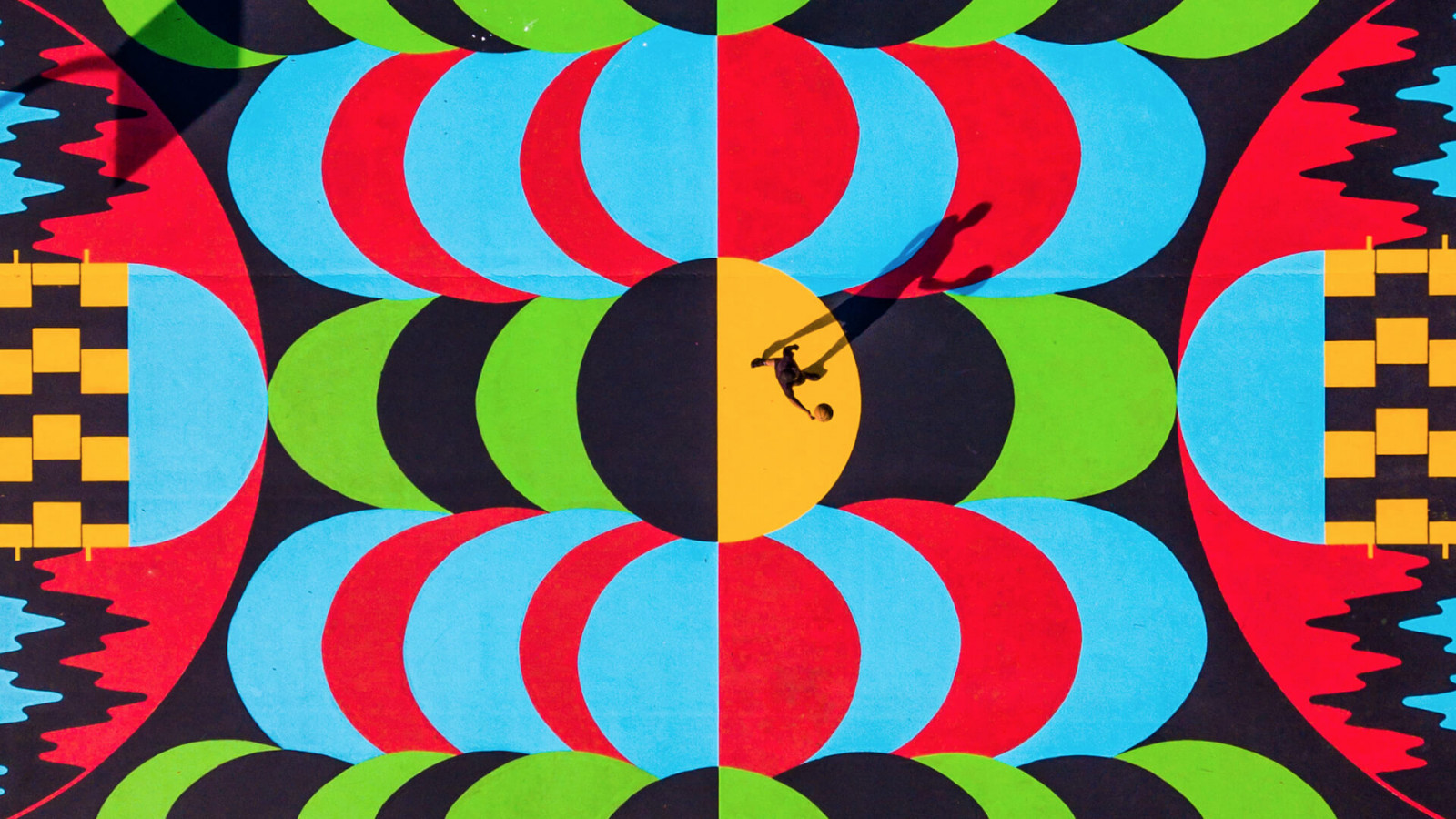 Have you already seen painted basketball courts in your city? Sport is movement and so is art. Visual artists see the incredible possibilities between the lines of a basketball court. After all, why should all courts look the same?
Sports playgrounds are one of the essential amenities of any city planning. However, these playgrounds are often laid-out as typical and standard-concrete-platforms. Basketball courts have been in the limelight for refurbishing a city's identity as well as an important marketing tool for enhancing the local artists.
This particular trend is an appreciative merger between visual design and architecture which can be seen through these six unusual recreation canvases:
1. Katrien Vanderlinden – Belgium
Artist Katrien Vanderlinden's mural in the basketball court of Aalst, Belgium is inspired by children's building blocks.
Maintaining the basic format, the artist incorporated simple geometrical shapes integrated with bright color blocking patterns resembling Memphis style, encouraging children to create their own games on the court. As a result, the court floor is transformed into a multi-functional playground.
2. Gummy Gue – Italy
What a quirky addition to the dull urbanscape!
Sicilian artist Gummy Gue showcases his eccentric, energetic, eye-popping, vivid color blocking style through re-designing this basketball court in Alessandria, Italy.
An asymmetric pattern combining a bright color palette of orange, yellow, blue and grey is enhanced by bold curves that intersect in abstraction and harmony.
3. Brian Donnelly – USA
In the trend of renovating basketball courts, how can New York city fall behind? Nike commissioned a Brooklyn-based artist Brian Donnelly – professionally known as Kaws – to paint his signature motifs in two basketball courts in New York City.
Kaws is known for painting toys and sculpting specific pop art figurines and motifs exploring vibrant color spectrums. 
These two courts are painted entirely black where the artist's famous illustrations of Elmo and Cookie-monster can be highlighted through colorful and dramatic strokes.
4. Lois O'Hara – UK
Lois O'Hara, a Brighton-based artist collaborated with Valspar (manufacturer of paints) to create UK's first-ever basketball art court. Lois uses peppy colors in her practice to increase positivity amongst human beings. 
In addition, she fuses these colors with abstract fluidity to capture an image in motion. Her spectacular work has been well executed to liven up the ordinary surroundings of Saunders Park in Brighton.
5. Daniel Peterson- USA
When Daniel Peterson – a basketball player and enthusiast – looked at the scattered basketball courts where he used to play and initiated Project Backboard: a nonprofit startup that has renovated public basketball courts in cities from Los Angeles to St. Louis.
Peterson started with minor construction fixes in the courts and began to develop them into a more engaging and eye-catching area for the neighborhood. After reviving courts in Memphis, Tennessee, Peterson took this approach further around the country.
The project has been developing at a quick pace, revamping these courts into dynamic playgrounds, combining various shapes and forms, unique color combinations and fusing local artists' own characteristics on the basketball canvas.
6. Cyril Lancelin – [Concept]
One of the most unique playgrounds transformed into an art installation is the Wireframe, designed by Cyril Lancelin. Cyril's works are often found using inflatable elements in large-scale with striking pink shades. The 'Wireframe' installation is a treat for the players as well as for the spectators. 
The court is enclosed by huge pink doughnut rings stacked vertically by the rims, resulting in a semi-transparent fence, where the floor is in contrast, painted with shades of blues and divided through geometric compositions.