Architecture
Cloud House blends modern architecture with the Alps of New Zeland
The Cloud House nestled between the snowy peaks of the Southern Alps in Queensland, New Zealand, is a visionary piece of architecture creating a delicate juxtaposition with the natural environment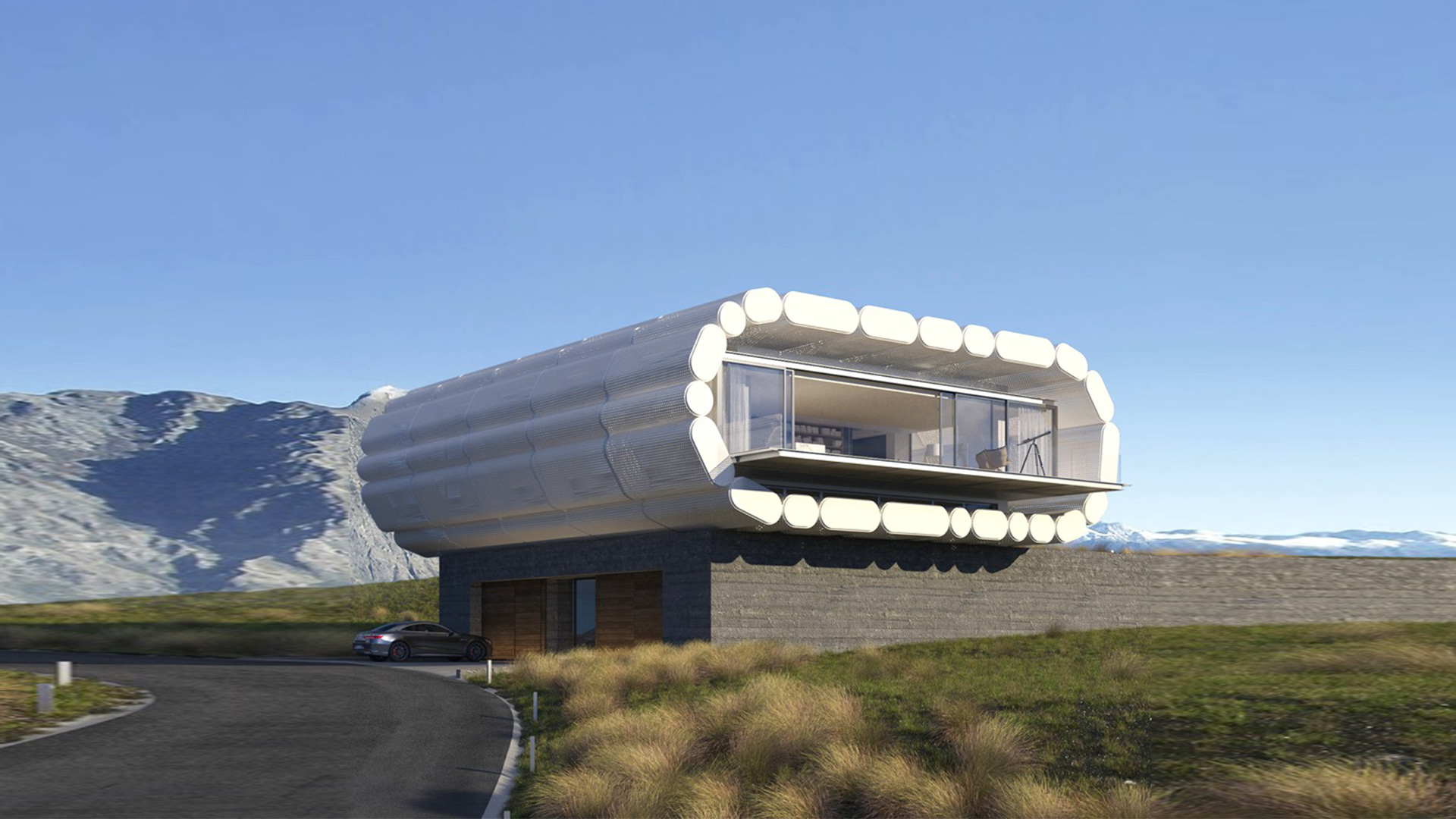 Illya Rastvorv, Co-founder and Chief Architect at Because Architects, is the mastermind behind the design of the Cloud House. Illya is the winner of the CANactions Youth Competition 2019.
The façade has been designed to obtain a camouflage effect with the frosty peaks surrounding it.
The Cloud House is named after the white stainless-steel membrane that covers the upper section of the building. This membrane merges with the soft clouds encasing it and creates a prominent visual delight for the eye.
The Cloud House translates the words "form follows function" into a physical composition. The stainless-steel membrane is not only eye-catching but also functional as it serves as a sun diffuser and a heater/cooler.
The spatial composition of the House is smoothly divided into two levels. The visually light cloud shaped structure is placed upon a coarse concrete base that breaks the elevation change of the hillside.
A slight gap created between the levels creates an interesting dynamic amidst the Queensland scenery, making the Cloud House by Because Architects a fantasy abode and a great architectural design.
"Architecture should speak of its time and place, but yearn for timelessness." – Frank Gehry