Design
From products to consumers – Interview with Patrick Speck of LIXIL Global Design
Exploring an international forum that brilliantly transforms trends and insights into one-of-a-kind experiences for consumers
As the creative arm of LIXIL that has won over 580 international design awards – LIXIL Global Design is the in-house design team of brands such as GROHE, American Standard, INAX and many more and is based in some of the most cosmopolitan and culturally diverse cities in the world, from New York to London, Düsseldorf, Tokyo, Singapore and Shanghai.
As global centers of architectural and design excellence – these urban hubs provide a rich source of inspiration and insight as well as a productive and stimulating working environment.
Transforming trends and insights into experiences for consumers – "Each of our brands is tailored to distinct lifestyles. By incorporating brand-specific design values and unique signature elements into all of our products, we create relevant, consistent solutions that are clearly differentiated and intuitively identifiable!" says LIXIL Global Design.
Sharing insights, technologies and cultural differences, their team is committed to attracting and retaining the best design talent in the world.
To know more we decided to interview Patrick Speck – Leader of LIXIL Global Design EMENA who is responsible for both the studios in Düsseldorf as well as London and has been with the company for 16 years!
The LIXIL Global Design team is vast and located across the globe. What does it mean to you? What value does this diversity bring?
Patrick Speck:
"At LIXIL Global Design we're an extremely big enterprise as well as operate through several brands and, in my opinion, this is beneficial for our team in order to create better building, housing and water technologies.
We're further set up in multiple locations around the world and are close to businesses such as architects as well as architectural and financial hubs helping us gain and access cultural insights and references. Additionally, this is vital for us as a design organization to get inspiration.
So being located in many cities allows us to get a closer connection to what's happening in each individual region and learn about diversity as well as different backgrounds. We're 130 designers worldwide and just our European team, for instance, comprises at least six different nationalities and each has a wide range of expertise in the field of design that they add to the table – from product designers to UI UX and branding experts. They all bring in a lot of experience and ideas.
Since we operate in different areas, being global thus helps us address the needs of every region. It's important for us to understand, regardless of where we are, how we can capture insights, bring together different nuances and transform them into solutions that we can incorporate into our products."
A fundamental part of your work is what you'll call "presearch". What is its role, what does it involve and when does it take place?
Patrick Speck:
"Pre-search is our approach to initial research that helps us understand our consumers and their needs. If we get this right, we're on the right track and designers then jump into ideation straight away.
The most important thing is to understand how consumers utilize our products and so pre-search is more like a methodology and involves demographic as well as ethnographic, trend, user journey and experience research. It all comes together here!
It helps us unlock a whole new world of possibilities as design goes beyond aesthetics, it's about adding meaning and at LIXIL Global Design our aim is to make better homes a reality for everyone, everywhere. 
For example, our GROHE Eurosmart. It is the best selling faucet of all time, has been on the market for 25 years and has gone through a couple iterations. Its body is slightly angled and tilted towards the user. The installers of this product simply love the fact that it's angled since it's easier for them to place it against the wall, because it gives more space.
It's popular amongst doctors too since it helps avoid cross contamination with its additional long lever giving it slightly more surface that can be opened up with elbows, which was needed in hospitals for added comfort.
Another instance that stems from our Asia Pacific team is a product for our American Standard brand – the GENIE Hand Shower. Due to its ingenious mechanism, it's award winning. Through insights we comprehended that there were countries that have a problem with water pressure.
So this object that we created without any pump features smart design, clever engineering and a pressure booster mechanism. So if the water has low pressure, GENIE still helps deliver a tremendous shower experience in a way that is also ecological.
Pre-search therefore clarifies that the entire process is not just about the end user, it's about the way we interact with a product, the features that it brings in as well as understanding who purchases it, installs it and so on.
The process reveals small intricate details that we can incorporate into the creation process as solutions to fulfill needs of the market. It provides us with a rich source of information that we can adapt to our different brands and realities."
Considering the current scenario characterized by continuous and rapid innovations, how do you intercept trends that will last and, in a way, will define the success of your future products?
Patrick Speck:
"There are several trends that take place and we break it down further. At first, there are societal trends that help us understand how humans and society as a whole are evolving right now. There are then design trends that include technology and innovations as well as further macro trends that we cluster into urbanization, health and wellbeing and sustainability. Everything that additionally comes below this is all interconnected and we refer to it as sub-trends.
Even though we talk about this in a very generic way worldwide – it all affects every region in a different way. Urbanization, for example, impacts Europe in a different way as compared to South or North America due to the size of lands.
Everything further links to technology so we at first need to understand how one would utilize our products and what are the issues that we need to tackle. Such as – what are the innovative water technologies? We then find the intersection points and work closely with the R&D and marketing department within our global cooperation.
Additionally, our team visits major trade shows in the industry across the globe to gather more insights on the latest trends and to learn what's happening in different industries. They engage with several designers too and see ways that they can incorporate this knowledge into our daily processes in order to move forward successfully.
Milan, for example, is one of the richest sources of inspiration for us. I'm a fan of the city and the way that it embraces and breathes design. We want to be sponges – absorbing all the insights, bringing them in-house and getting the designers inspired and motivated to keep pushing."
The LIXIL Global design team works on multiple fronts and for multiple brands. What is the design DNA of the group and how do you'll ensure its consistency in all new launches?
Patrick Speck:
"Making better homes a reality for everyone everywhere is our guidance and design DNA.
We have 15 brands in our portfolio ranging from GROHE in Europe to American Standard in the United States and INAX in Japan that manufactures innovative sanitaryware and artistic ceramic tiles. For each of these brands we create what we refer to as "creative tools".
We have a creative toolkit that talks about signature design elements and brand values that makes a product recognizable for a particular brand.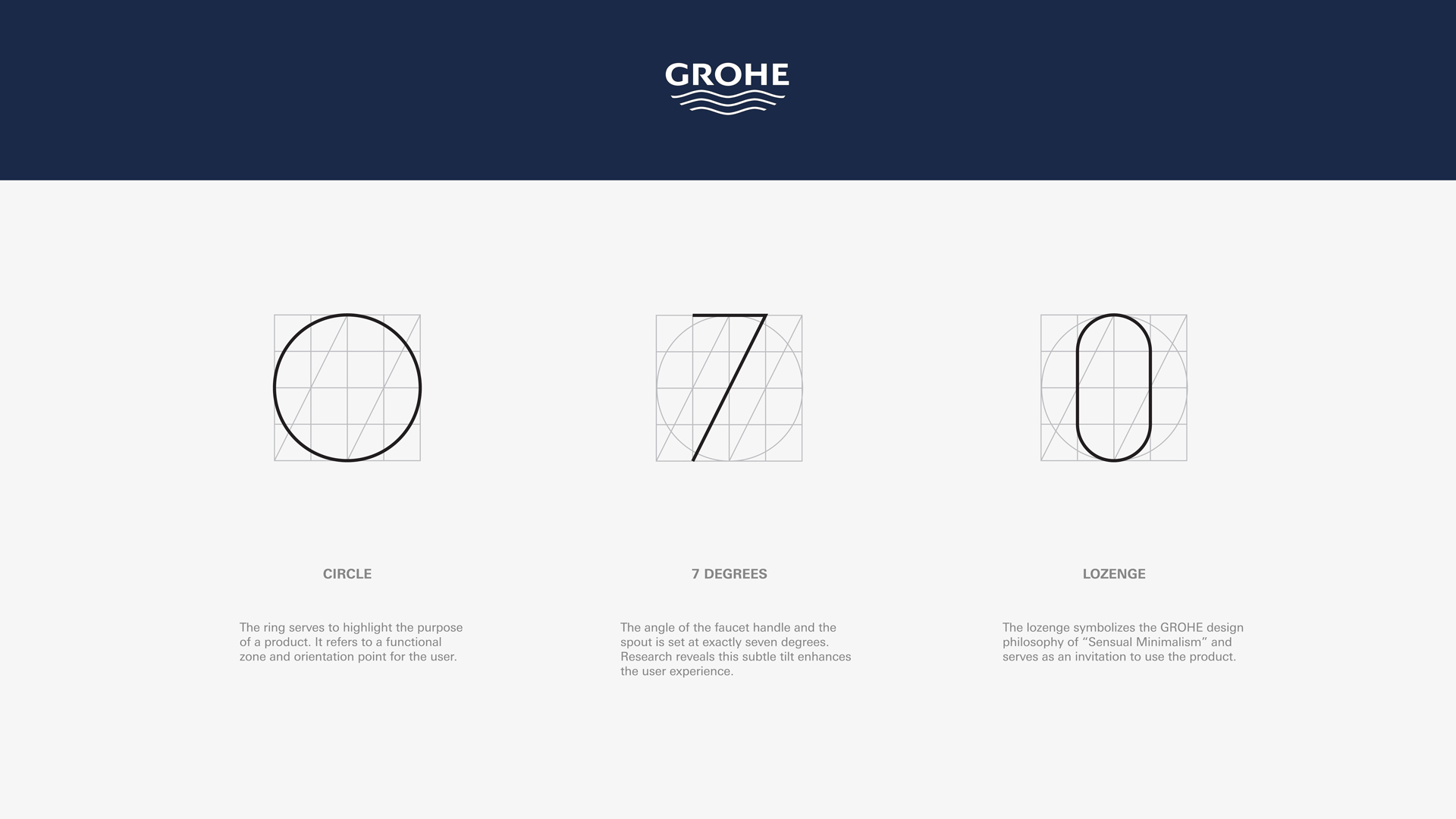 For instance, our GROHE Rainshower – a 14 year old product and Red Dot Design Award winner – embodies a lozenge-shape as well as a chrome ring which is always a part of our design DNA. If one looks at a new version of this shower, they would notice the same shape and ring. The user will get the sense that it belongs to the same family due to our signature elements.
Additionally, our main focus is on the value of our design, its performance and excellence of its engineering that is consistent. We work on humanizing technology as well as adapting our products for different regions based on the insights that we collate.
However – the look and feel of our products and styles remains intact and consistent. We've established the same set of tools for all our brands so that they can co-exists together in the market. Understanding our design DNA is fundamental for our designers in order to keep this consistency while innovating.
We hence provide them with a framework and storyline to follow. With this comes the beauty of good design as the designer understands the brand he's creating for."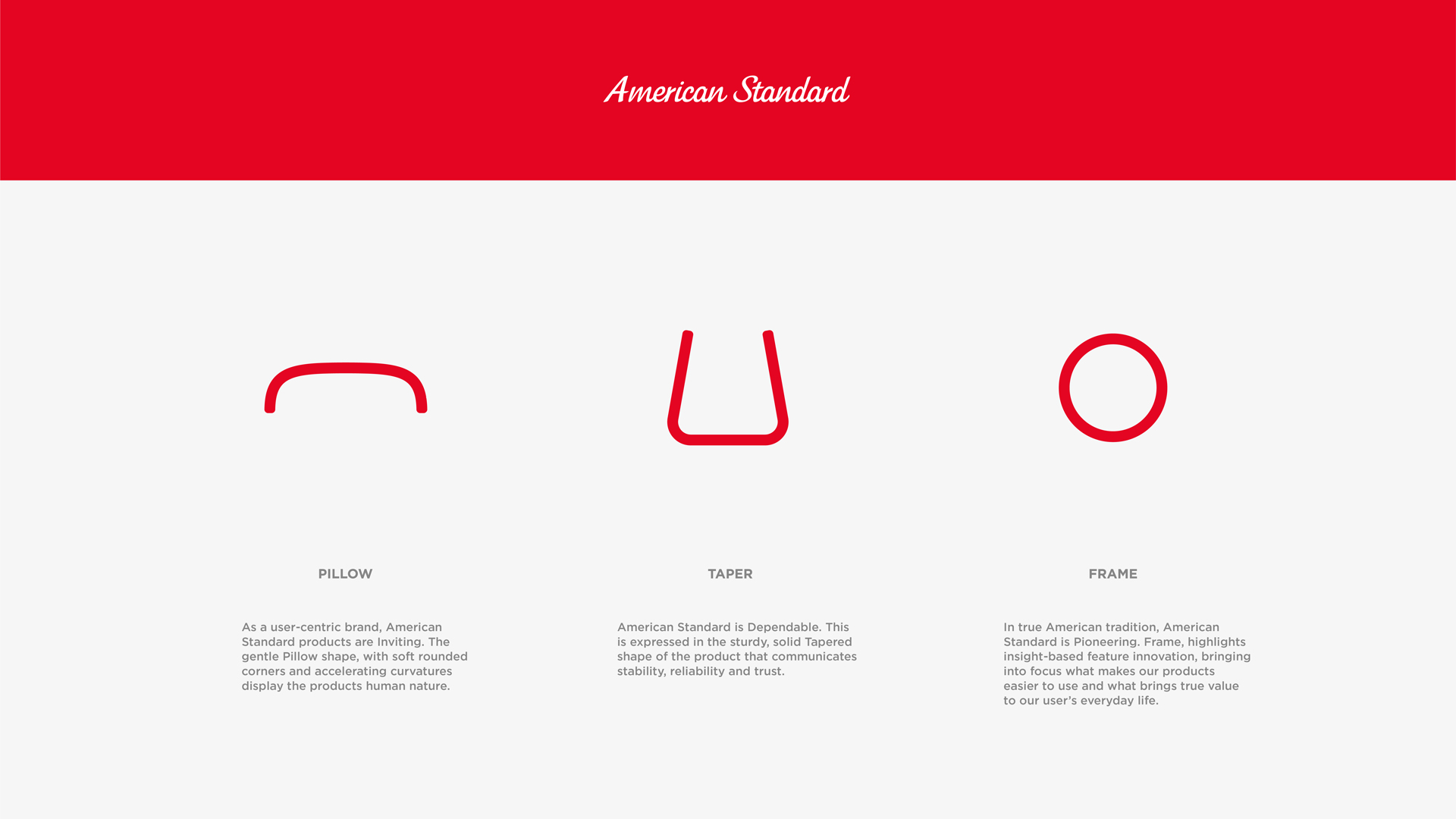 How does the discussion take place throughout the design process for new products?
Patrick Speck:
"Throughout the whole innovation journey, the way design is embedded within the company is by the entire team sitting equally on the same table. This is very important. It's not like design is under engineering or marketing – everyone has the same level of communication, openness and respect.
I'm not going to deny the fact that there aren't any frictions – however we all want to come up with the best possible solution and if you bring so many passionate people together in one room, of course, it's going to happen.
In a big company like ours – we have a very well established product roadmap for our innovation process. All the areas come together to ideate and this has several phases with each phase comprising a strict number of steps to accomplish.
Even during working together with R&D and coming up with what's going to be the idea and approach – everyone needs to be in complete agreement since at the end of the day, we need to market and sell the product.
Additionally, the one thing I learned by working in Germany is that when our team of engineers gives a green light – they're going to make it happen and the product is going to be of supreme quality. In the end, it's all about synergy and working towards a common aim and objective. 
It takes about 15-18 months for a project to get complete. But, we then need to anticipate until the product hits the market and gains momentum – this takes a minimum of 2-3 years. So until then it's vital to take into consideration that it's relevant in the market throughout these years in an extremely concise and cohesive way."
You'll have highlighted the importance of diversity in a design team – whether it's in terms of background or mindset. What kind of value does it bring to consumers?
Patrick Speck:
"Diversity is definitely the way forward! Everything from gender to cultures and abilities leads to different ideas and levels of comprehension. Innovation can come from every single corner of the organization.
If we talk about gender, in our company we have a female pipeline so it's all about the empowerment we give. When it comes to cultural aspects, we're definitely a very inclusive organization. We've further dropped some of the titles and have really tried to equalize people as leaders.
We all sit together on a table to discuss and bring ideas forward. So there's no hierarchy – everyone has equal responsibility. We're all on the same design mission.
When I'm in the studio – I see the team and they're all of different nationalities but with the same aim. There are Germans, Italians, Turkish, Portuguese, Brazilians. This showcases how open and diverse we are. In the end it's all about passion right? It's simply about enjoying what you do and having fun.
When I chose design or when design chose me – I never felt as if I'm working. As an organization, we're all constantly thinking about ideas, how to solve consumer's problems, address their needs and just help society. This is what makes us unique."
What role do events and trade shows play in presenting your products? What kind of feedback do you'll seek from consumers/clients in these moments?
Patrick Speck:
"Events and trade shows are extremely important for us as a company. It's vital for us to participate and be there to keep in closer contact with our network and consumers. It's the best way to engage and make sure that we're bringing our products close to them in the best possible way.
What we'll be doing in Milan, for example, is talking about customization through 3D printing. We'll showcase bathroom solutions by our revitalized sub brand GROHE SPA which is our highest end line of products as well as our collaborations, such as our latest one with Caesarstone – high end manufacturer for premium quartz surfaces. Additionally, we'll have inspiring multi-sensory immersive rooms as an installation at Pinacoteca di Brera, in the heart of Milan.
What we're looking for is to connect, engage in conversations, receive feedback to constantly improve and make sure that we're addressing the needs of our consumers through the products we're bringing into the market. Milan Design Week 2023 is going to be an epic event and I'm definitely looking forward."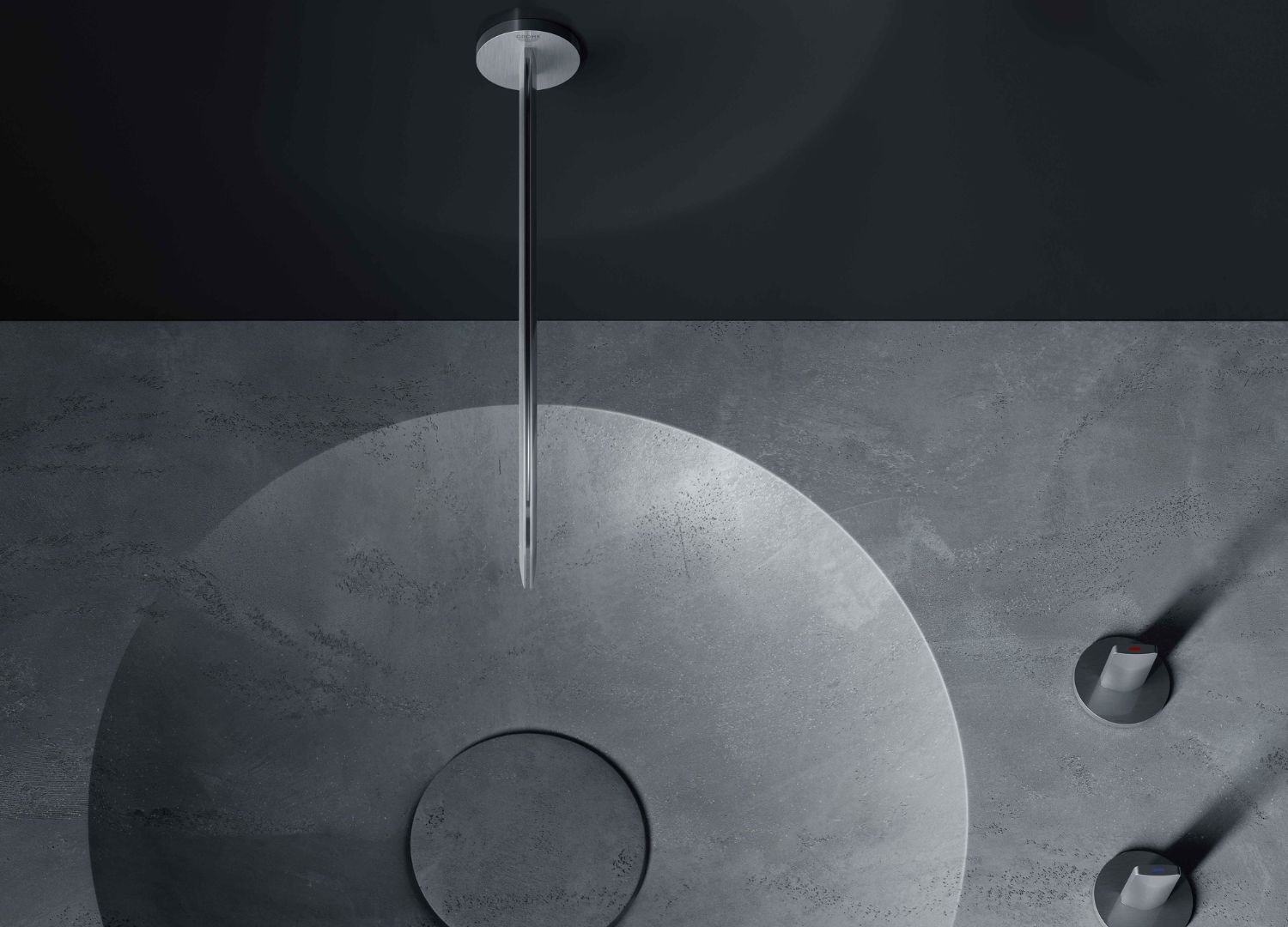 What should a designer do to join your team? What's the most important aspect that you'll value?
Patrick Speck:
"Apart from having all the skill sets of a designer of course – it's about being extremely passionate. It's about being curious about everything, challenging the status quo and simply being a good human. It's about what one carries inside. This is what we love the most.
With these qualities we'll be more than welcoming to engage with someone and have them as a part of our team.
One should definitely contact LIXIL Global Design and check out our Instagram account!"