Lighting design
Discover Patrizia Garganti's luxury lighting at Supersalone with Camilla Bellini and Daniela Zuccotti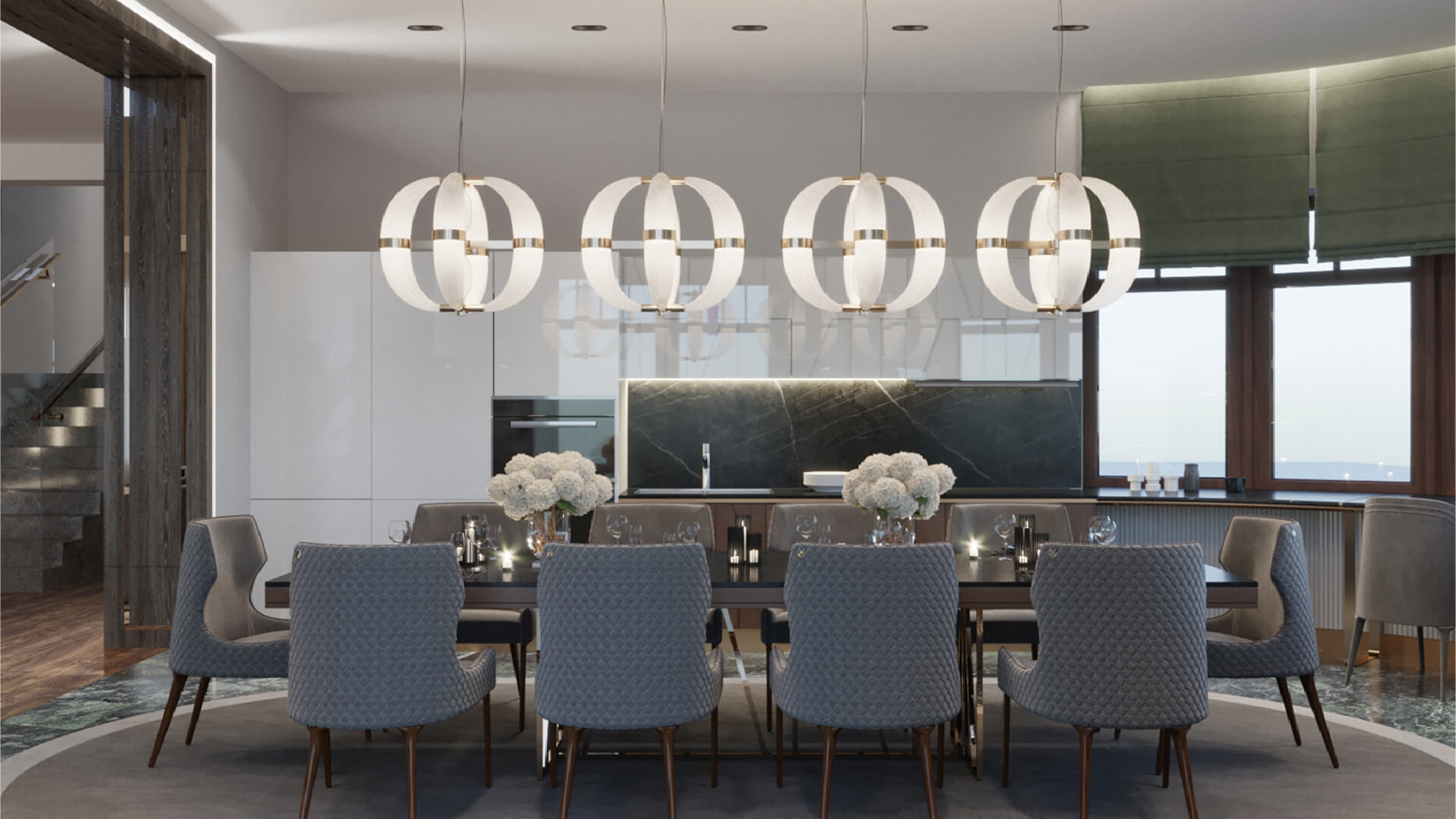 Design influencers Camilla Bellini and Daniela Zuccotti will explore the Italian lighting brand's most iconic collections during Milan Design Week 2021.
When curator Stefano Boeri set out his vision for Salone del Mobile after several delays, we knew that Milan's annual invitation to discover the latest in design would look a little different. This year, an exciting one-off concept dubbed Supersalone, will serve as a precursor to the event's 60th anniversary next year and is unique compared to its predecessors in several respects…
Scheduled to take place from September 5-10, the event will be open to the public, rather than exclusively to design professionals, and it has a creative new format at the Fiera Milano Exhibition complex committed to delivering a smaller, curated, and less commercial show. Instead, the 2021 edition will address the post-pandemic market with more conscious consumers and a wider digitalization of the industry, which includes Salone del Mobile newly launched digital platform.
Access via the digital world is a welcome development. After all, the internet has been a lifeline for staying in touch around the world during the pandemic. As such, exhibitors like Patrizia Garganti are working in support of this objective by doing things a little differently too.
Introducing the influencers
To capture the charm of the live event, DesignWanted has assembled an "influencer squad" to explore the luxury lighting brand's most iconic collections and communicate the experience via Instagram. Italian designer and light enthusiast Camilla Bellini will join stylist and content curator Daniela Zuccotti at Rho Fiera's exhibition space to uncover an installation created by Patrizia Garganti.
Carefully selected by DesignWanted, Bellini and Zuccotti will use their expertise to share their thoughts and shine a light on the company and its longstanding position within the sector. The partnership arrives at a time when the design industry is fast embracing influencer marketing as a way to share unique perspectives on a brand and share it with new and growing audiences.
Camilla Bellini is an interior and product designer with a background in architecture. She founded her design blog "The Diary of a Designer" in 2016 and has since amassed an audience of over 100,000 thanks to her experiential storytelling of design via digital channels.
Daniela Zuccotti's experience is vast, ranging from copywriting in advertising to set design, but always with an increasing focus on luxury brands. As well as her own fashion and lifestyle blog "Fregole" and popular Instagram page, which documents her love of life and design, Zuccotti has written for magazines including Grazia, GQ, and Glamor.
"We are almost certain that our customers from all over the world will not be able to visit us," says Patrizia Garganti. "So, I believe this is an opportunity to send a strong message of presence and an opportunity to create content and images to convey online."
Stay updated on Milan Design Week 2021, don't miss Tortona Design Week presents the IN-OUT project.
The evolution of Patrizia Garganti
Since 1976, Patrizia Garganti has specialised in custom luxury lighting design, manufacturing in Florence and distributing worldwide. The Italian company is an evolution of BAGA, which was founded as a small artisan workshop in the seventies before quickly making its stamp on the furniture industry with unique products by designer Patrizia Garganti.
Since rebranding in 2010, the namesake brand has shifted its taste from a more classic and decorative style into a more contemporary one, while remaining faithful to its strengths such as craftsmanship, attention to detail, the continuous research of new techniques and processes, and tailor-made projects.
In addition to the several lighting collections, this includes bespoke services for designers and architects and the possibility to customise collections and develop unique products for all of its customers.
Over the years, Garganti has also established a network of acclaimed designers responsible for some of the brand's most iconic creations. Amongst them is architect and Tuscan designer Roberto Lazzeroni who created the Coup de Foudre and Novecento series, which will go on display during Milan Design Week.
At this year's Supersalone
The installation is inspired by the company's recently unveiled Tur Collection, a series of lighting solutions featuring a metallic chassis that hosts hand-assembled crystal cubes in various compositions.
This will be on display alongside several other iconic pieces including Chaos, a celestial collection based upon a hexagonal module that gives life to a myriad of infinite shapes, and Frida, a hand-blown chandelier that combines strength and grace, with coexisting smooth and angular lines.
To further encapsulate Patrizia Garganti's dedication to craftsmanship, the Novecento collection by Lazzeroni will be exhibited. It pairs an angular lamp shade in brown eco-leather with a satin brass frame for a series of repeating proportions and modules, wisely assembled by the expert hands of the brand's artisans.
Find out more about the events happening during Milan Design Week 2021, don't miss 5 reasons 5VIE is the destination district at Milan Design Week 2021.
Also on display is Lazzeroni's customisable Coup De Foudre collection which comprises modular pendants arranged in both vertical and horizontal compositions.
"We have chosen the ones that best represent us as well as our best sellers," explains Garganti. "[the installation] will be a symbol of our added value, that is to continually rework our catalog products to create tailor-made proposals for each individual project."
Follow DesignWanted on Instagram to see Camilla Bellini and Daniela Zuccotti live at Patrizia Garganti during Supersalone. The influencer event takes place on the 6th September at 2:30PM CET.