Home decor
Stone-made natural hues blend together in Phil Cuttance's new collection
Phil Cuttance handcrafted the Herringbone Stone Blend collection, featuring minimal yet graceful vases with a captivating ombré effect, made of crushed stones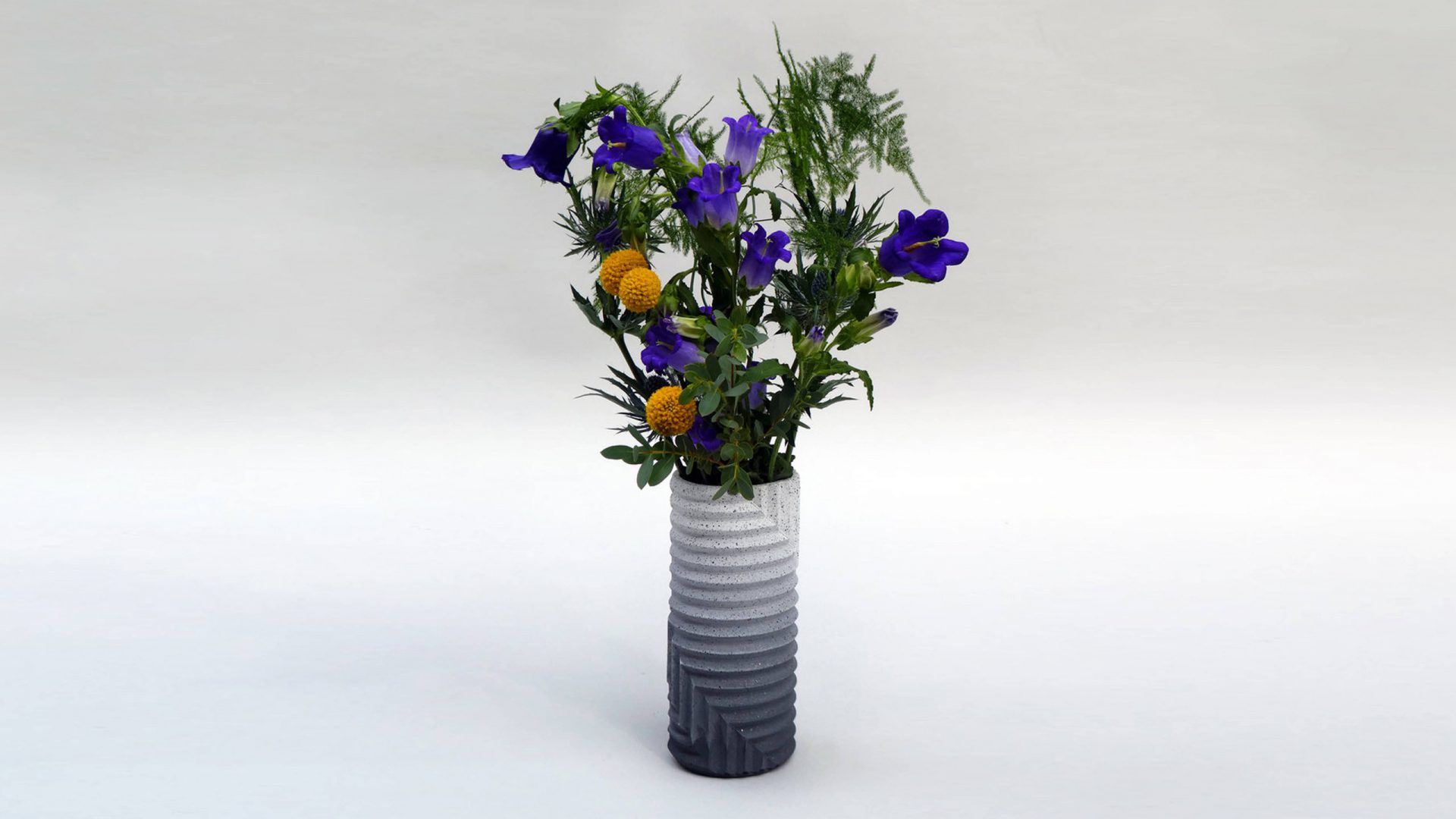 London-based designer Phil Cuttance designed a series of vases with a fascinating ombré effect, emphasized by the distinctive feature of his design style: an alternation of geometrical bas-reliefs to create an eye-catching 3D effect.
Each piece in the Herringbone Stone Blend collection is handcrafted using Jesmonite, a two-component water-based system consisting of a colorless liquid acrylic polymer and a white mineral powder, which shares visual and physical characteristics with stone.
The Jesmonite is combined with two different types of crushed stone to create a shaded effect, more accentuated on the base and gradually softening upwards.
The collection comes in three variations, created from three different stone mixtures: pink granite and bath-stone, black granite and charcoal, or sandstone and terracotta. No pigments have been added to the mix, all color effects are completely natural and authentic.
Despite the shape and the detailed pattern of these vases, which can mislead by suggesting manufacturing processes made using 3D printing or CNC, each piece is made by hand, following a highly accurate craft process.
Firstly, Cuttance creates a custom folding pattern, later projected onto a flat sheet material which is then folded by hand into a 3D herringbone shaped bas-relief, used as a flat mold onto which the resin is cast.
Finally, the designer manipulates it by hand into the 3D form that is used to create another mold from which the final Herringbone vases are cast.
The designer's goal is to create home accessories with detailed and visually complex shapes to conceal the hand-made and modest processes by which they are created. Welcoming, in addition, any small imperfection as part of the handcrafting manufacturing, which makes each piece totally unique.