Architecture
Pininfarina receives American Architecture Award for its Yachthouse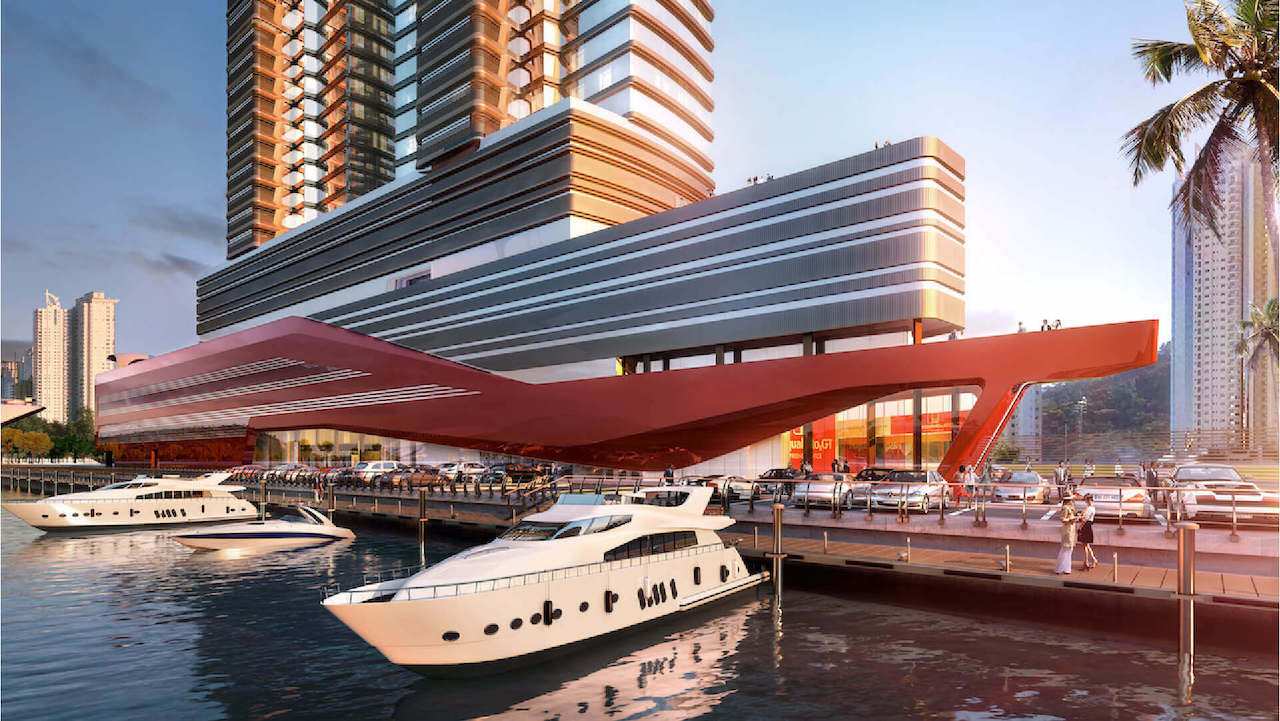 The Firm's Yachthouse by Pininfarina Takes Home Win in the Skyscraper/High Rises Category for its Brazilian residential tower project.
International design firm Pininfarina, known around the world for bringing its distinct automotive heritage and sleek aesthetic to the built environment, is pleased to announce that the firm's Yachthouse by Pininfarina, a residential project located in southern Brazil's Santa Catarina state, has been awarded as the winner of the American Architecture Awards' in the program's Skyscraper/High Rises category.
The international awards program pays tribute to new developments in design and underscores the directions and understanding of current cutting-edge processes consistent with today's design thinking.
"We are very proud to share with our client Pasqualotto&GT this important international award in celebration of the iconic residential towers Yachthouse by Pininfarina – says Paolo Trevisan, Pininfarina of America's Head of Design and Architecture – The international recognition also brings attention to the city of Balneário Camboriú in Brazil's Santa Catarina state and all of its incredible activity and developments. A special thanks to our team and to the braveness of our partner and friend who is making dreams a reality."
Yachthouse, designed in collaboration with one of Brazil's top architecture firms, Construtora Pasqualotto, is a high-end residential project located in the Balneário Camboriú area of Santa Catarina, Brazil. The iconic two- tower skyscraper, located between the Camboriú river and the Atlantic Ocean, is a true landmark in the area and is slated to become the tallest in Brazil.
Pininfarina was responsible for designing the building's common areas, including the property's swimming pools, playgrounds, and penthouse. The building offers a holistic Pininfarina-custom luxury lifestyle experience that exudes elegance and innovation, including privileged access to Marina Tedesco, one of the most prestigious marinas in the country.
"To be recognized with such a prestigious prize is to confirm all of the effort, dedication, and commitment to bring to Latin America a building of this magnitude – says Alcino Pasqualotto Neto, President of Pasqualotto & GT – The project is one of our several developments realized within our partnership. It focuses on the well-being of future residents who will have at their disposal innovative, comfortable environments
with the highest standards of architecture and engineering."
Pininfarina and DesignWanted launched their first collaboration for a Design Competition! If you are a student, we are looking for you: submit your project!