Furniture design
A product that makes you re-imagine the world from a different perspective
Referring to one's inner childlike qualities through the manipulation of scale – Demeter Fogarasi fabricates Pinsofa.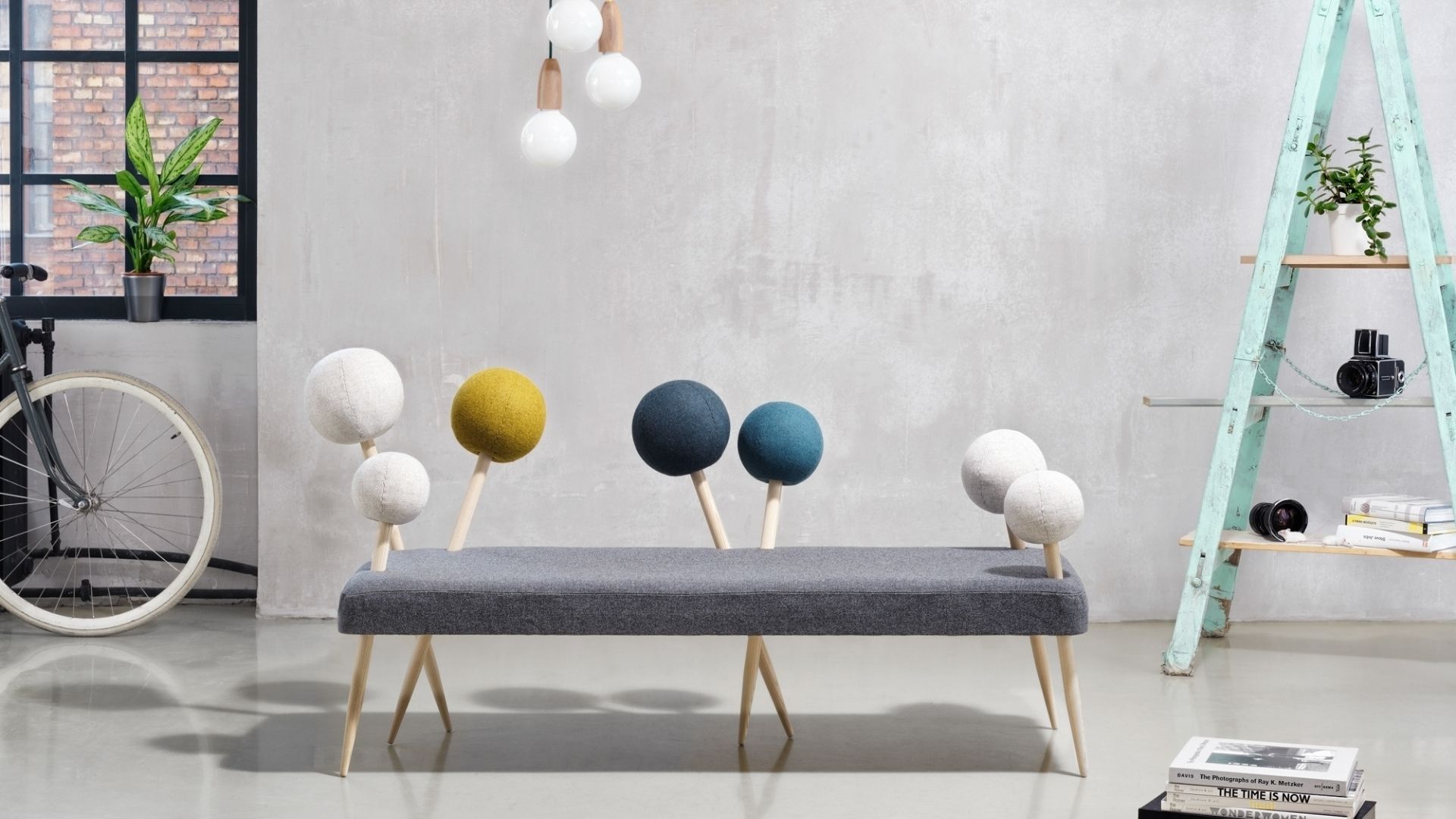 Aiming to create concept-based objects through experiments – Budapest-based designer Demeter Fogarasi crafts 'Pinsofa', a colorful life-sized interpretation of a pin cushion.
Inspired by a pin cushion in a sunlit studio – his main idea was to create a contemporary and playful piece of furniture that reflects the inner child in every one of us.
"Walking through the studio with beautiful sunshine seeping through the windows, I discovered a new beauty in the needles sticking out of my needle pillows.
This was my very first impression – I told myself this was so inspiring that I should be working with it" says Fogarasi.
An enlarged everyday lifestyle product, it brilliantly evokes memories and has the ability to generate the feeling of being small – this is the idea the sofa is based on.
Treating this object as an abstract piece of art – the textile and wooden needles serve as its main structural supports.
Its sitting section skillfully comprises a plywood structure with two layers of foam underneath the fabric.
The lathed ash legs are held by metal fixings which can be screwed from underneath – making it easy to pick apart and compatible with flat-pack techniques.
Additionally, spheres on the end are made of foam as well and upholstered by hand from 6 pieces of fabric supported by Kvadrat – rotating around the legs generating a gentle massaging sensation.
"Emotions play a very important role in my work – blurring the line between art and functionality, resulting in furniture invoking poetry" Fogarasi adds.