Furniture design
Paola Navone reinvents classic director's chair for Loro Piana Interiors
The new project was unveiled at NOMAD St. Moritz in the charming Chesa Planta Museum in Samedan.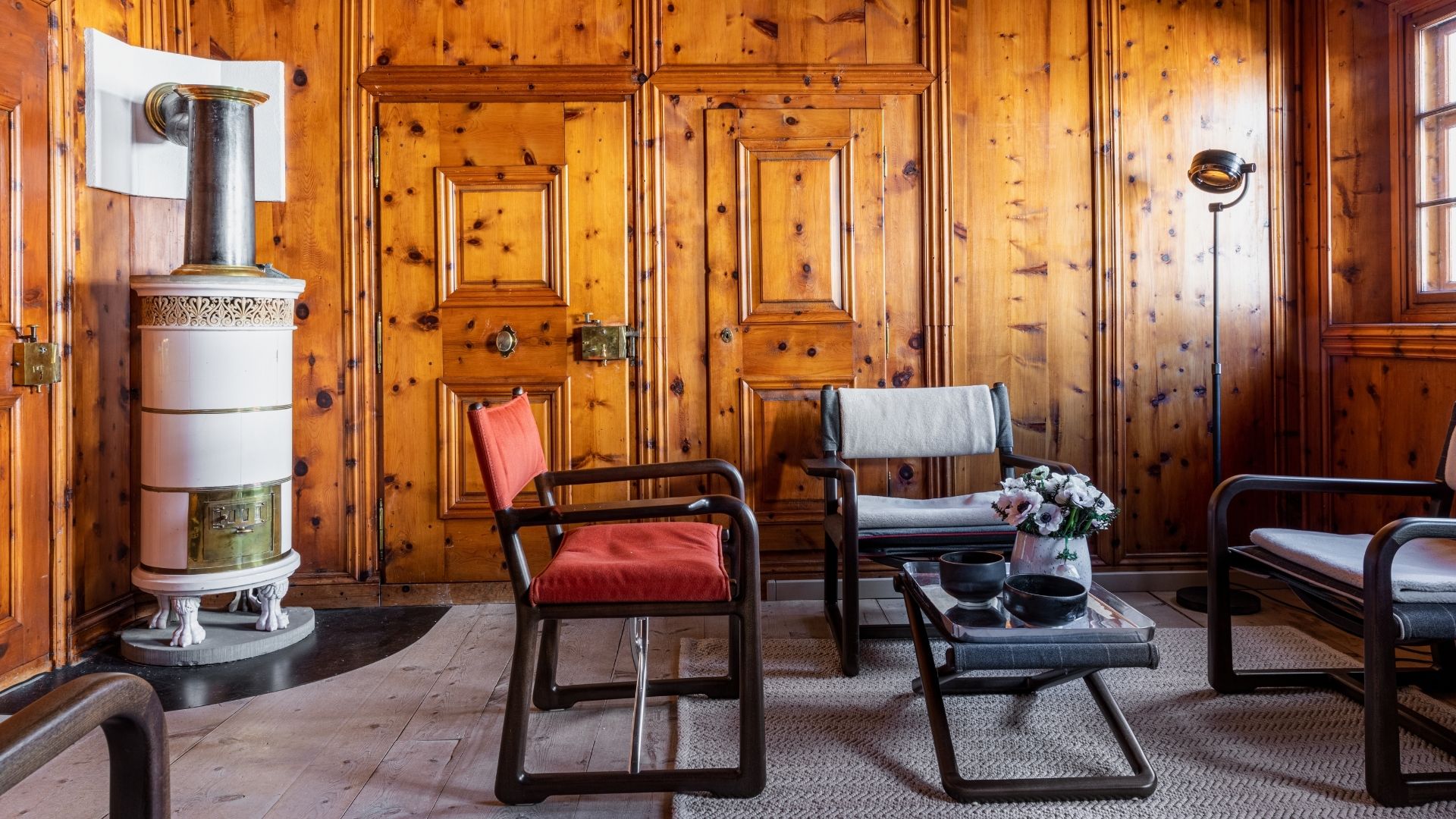 Loro Piana Interiors went all out for its second time exhibiting at collectible design fair NOMAD.
Following its collaboration with Parisian designer Raphael Navot last year, the maison's interior division looked a little closer to home, collaborating with Italian designer Paola Navone's Otto Studio to develop a collection of luxurious chairs.
Established in 2006, Loro Piana Interiors division was born with the idea of dressing its clients' homes with the same noblest materials that it chooses for its garments.
Together with Navone, the company has unveiled The Delight St. Moritz, which it exhibited during NOMAD earlier this month.
The project, which reinterprets the classic director's chair for a yacht environment, was produced by Exteta, an Italian brand devoted to crafting unique furniture that blurs the lines between outdoors and indoors.
Exteta came up with the idea to collaborate with Studio Otto in 2021 and proposed the idea to Loro Piana Interiors. It led to The Delight Chairs, the original collection which the trio presented at Milan Design Week in September.
The Delight Chairs St Moritz is the latest iteration.
Excited by the pairing of these two Italian Greats, we caught up with Navone and the Director of Loro Piana Interiors to discuss what it was like working with each other, the value in collaboration and the cross contamination of fashion and design…
On Loro Piana's mastery of materials
"Our expertise comes directly from the six generations of textile tradition and innovation that belong to Loro Piana and that we, at Interiors, can count on," says Pergamo.
"None of our fabrics and consequently none of our garments or pieces or furniture are meant to be kept under a glass jar, but to be enjoyed as true-life companions.
This is what led us to choose our Storm System® treatment for the cashmere and Merino wool we have selected for the Delight Chairs St. Moritz."
Here, the objective was to find a way of combining the softness and warmth of the brand's natural fibres with functionality and practicality.
It includes materials such as cashmere, Baby Cashmere, vicuña and merino wool, with functionality and practicality.
"This treatment, which is Loro Piana's exclusive, consists of an extremely thin membrane applied to the back of the fabrics in order to make them water resistant, without affecting their softness and hand feel," he explains.
"Moreover, the Rain System® treatment on the surface has anti-stain properties and makes drops slip from the surface easily.
This technology is the proof that a balance between softness and performance can be maintained thanks to research and know-how, which is our constant challenge."
On the power of collaboration
For a fashion house like Loro Piana, the value in collaborating with a designer who focuses more on products is the chance to see extremely original applications of our fabrics for interior decorations.
"We met, we shared thoughts, we imagined something practical, straightforward, extremely precious and refined in its purity and simplicity, linked to our idea of aesthetics and functionality," says Pergamo.
"Paola and her team got back to us with their reinterpretation of the classic director's chair meant for the deck of a yacht. We thought it was just genius."
"So the summer version of the chairs was born, but immediately after seeing the first prototypes, we imagined them in their winter version. We chose cashmere and wool and Paola's team had the idea of adding the removable coats in Cashfur."
"We share the same passion for manufacturing excellence which represents an inestimable value, and the same attitude to simple shapes and natural materials," says Navone.
"When we design an object, we always let ourselves be guided by a feeling we love: the pleasure of feeling a natural complicity with the things around us. This is why we like to imagine contemporary, friendly and delicate objects, never aggressive."
"The Delight Chairs embody this way of thinking about design blended with the values that belong to Loro Piana's essence and make its creations unique: the long tradition, the passion for quality, the sense for timeless elegance," says Navone.
The collaboration is reflective of Lora Piana Interiors' objective to expand beyond B2B. Until recently, it has targeted designers, architects, distributors, and other industry professionals.
Now, it has its sights on a direct line with the final consumer, using projects such as this to illustrate the potential of its offering.
NOMAD is the perfect place, considering it exhibits pieces in a domestic environment rather than a white cube.
"Having such objects as The Delight Chairs in our offer, makes this easier for us, since we can propose something highly qualitative, functional and appealing, featuring our textiles," says Pergamo.
"Important to highlight that all our collaborative projects are born from shared values."
"Important to highlight that all our collaborative projects are born from shared values. We work with those designers who are in love with our materials, who have passions in common with us, craftsmanship, a love for details and tactility.
Together, we create beautiful objects and stories that come naturally together, since they are authentic and tied to distinctive values of our brand."
"All our projects are tied to the alchemy arising between us and the company we meet. This time we met an exclusive know-how, that belongs to a long manufacturing tradition that makes everything special," says Navone.
"This gave us the chance to create wonderful connections between different worlds, unexpected connections that cross time and space freely. What comes out is always a bit magical…"