Furniture design
Stille: the effortless shelving by Standard issue
The final product outcome kept together by a steel tube frame of half inch diameter joined by a unique cast-zinc connector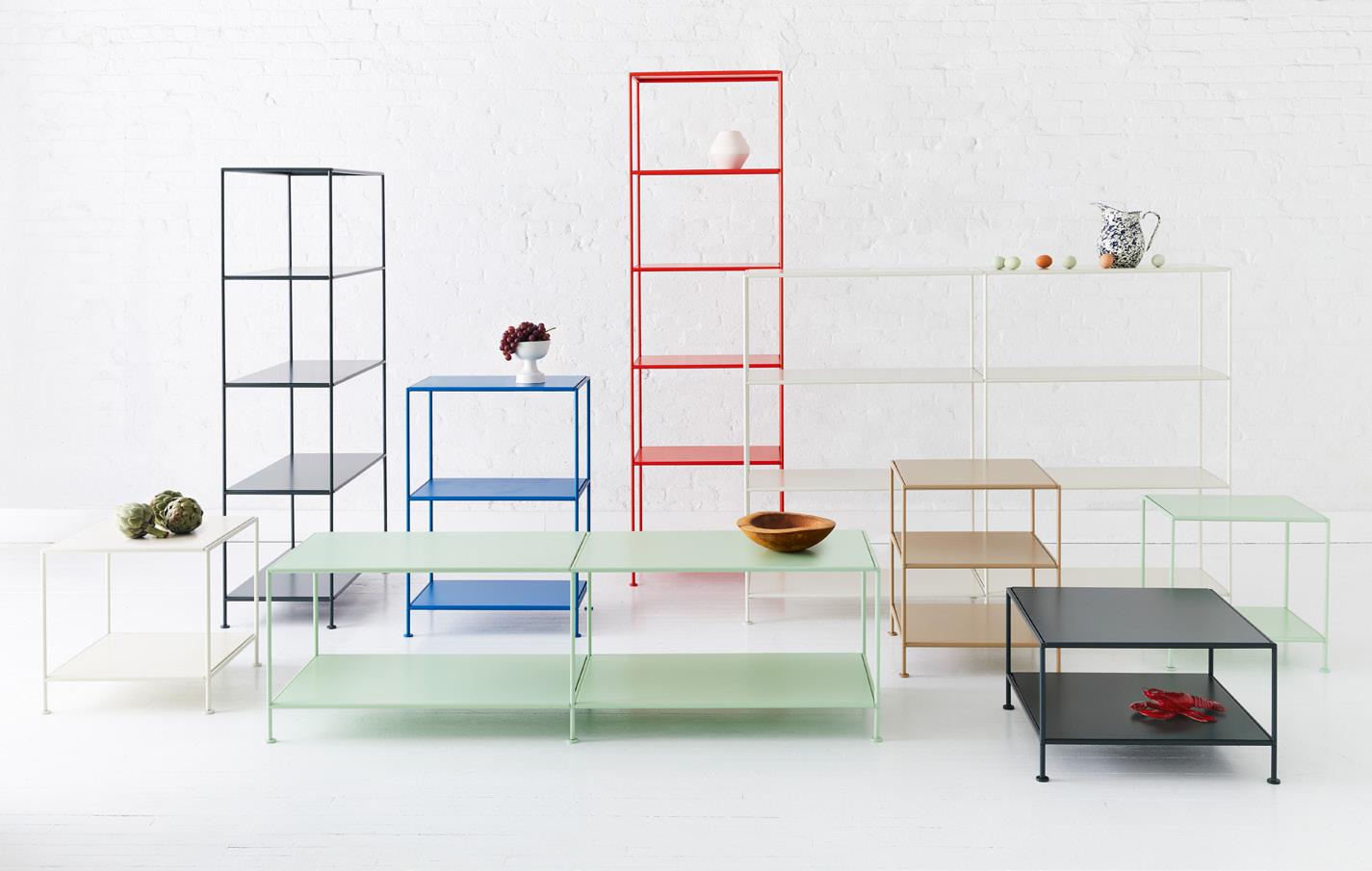 Stille is a simple, easy to assemble modern collection of furniture designed by Standard issue, a multidisciplinary design studio based in Brooklyn and manufactured in Kalamazoo, Michigan by Abstracta, producer of modular furniture systems.
The constant urbanization tendency and a growing number of professionals working from home has increased the demand in space saving modular units for home-office furniture.
The global "ready to assemble" furniture market (see the report) is expected to grow at the rate of 5.6% (CAGR) between 2018 and 2023, representing a valuable perspective for furniture collections like Stille.
Stille was designed by Standard Issue using the Abstracta System, a customizable furniture building technique developed by the Danish industrialist Poul Cadovius, which allows for a quick modular construction of minimal furniture shapes. This allows maximum functionality limiting the use of materials.
The final product outcome kept together by a steel tube frame of half inch diameter joined by a unique cast-zinc connector. The shelves made from metal sheet fit perfectly and firmly into the designated frames.
The leveling feet included in the design allows for a quarter inch adjustment if Stille needs to be used on old or uneven floors. Coming as a "kit-of-parts", Stille is flat-packed: components are pre-fabricated and easily assembled upon delivery.
The Stille collection includes coffee tables and bedside tables, as well as media consoles and a range of multi-purpose shelvings. Each piece of the furniture collection is available in six colors, power-coated with a stylish matte finish suitable to blend with any interior aesthetics.