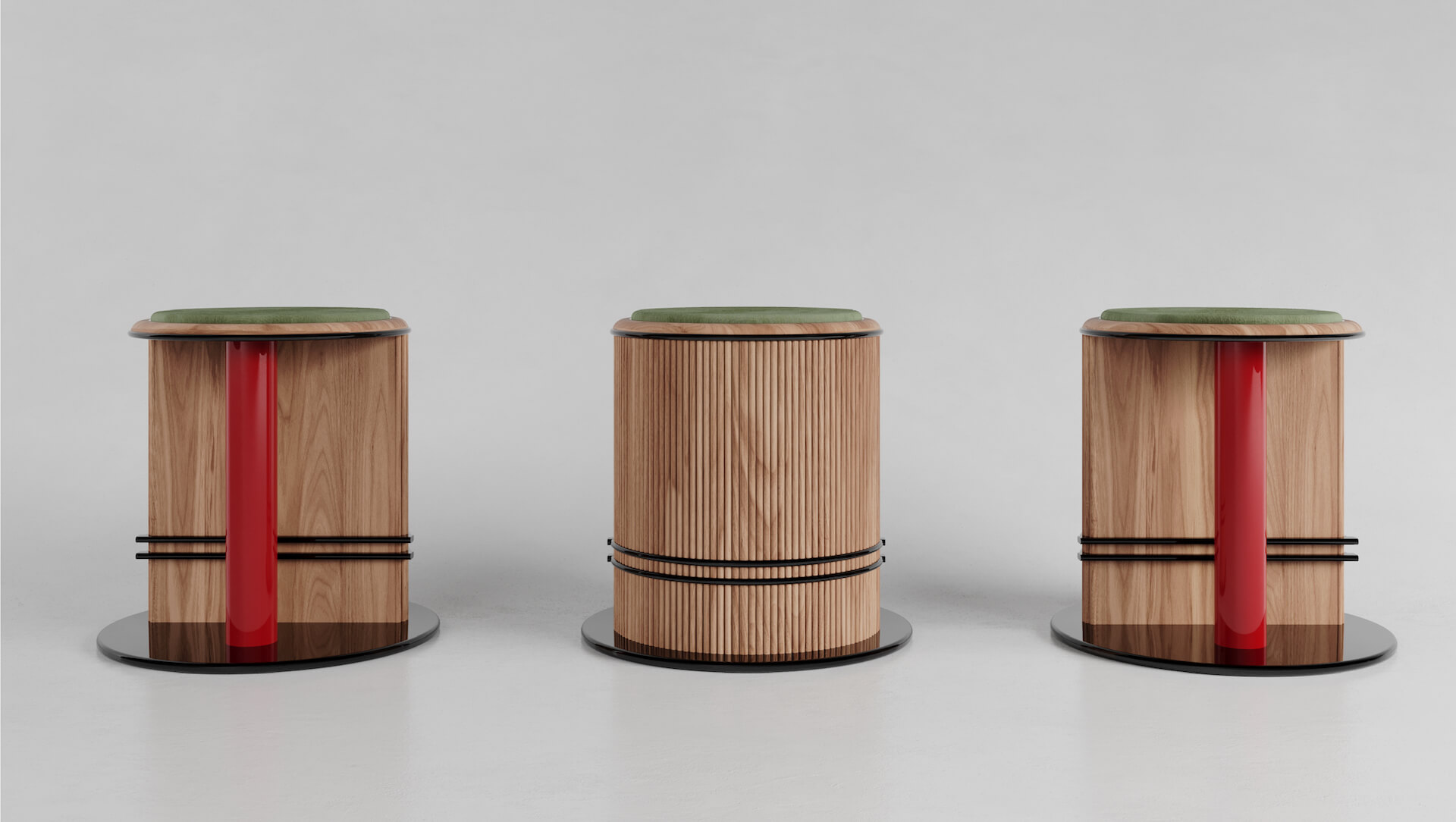 Unveiled as part of 5VIE during Milan Design Week, the Italian brand makes its debut with a focus on craftsmanship, raw materials and masterful processes.
One of the best things about Milan Design Week is discovering new brands, especially those that deliver on instant icons like Honesta, which made its debut as part of 5VIE at this year's eagerly-anticipated event.
It helps that Honesta, which is a sister brand to Italian craft master Rawood, has employed the help of international designer Matias Sagaria to help make waves with its first collection. Called Nepente, it comprises a series of irreverent and ironic furnishings ranging from sideboards and lighting to desks and tables with seating to accompany them.
Based in New York City and Milan, Sagaria's studio has worked on award-winning hospitality projects for brands including Mandarin Oriental, Park Hyatt, Rosewood and Freehand Hotels as well as flagship retail spaces, restaurants and high-end residential developments across America, Europe and Asia.
When helping to design Honesta's first collection, he worked with Honesta founder David Gelmini to build on Rawood's expertise handcrafting wooden furniture inside its carpentry shop of professionals who specialise in different stages of the production process.
"The preliminary creation and conception phase represents the heart of the development of each project," explains David Gelmini, the founder and creator of the Honesta project. "Next, sketches and drawings have to be turned into tangible products and the phase of searching for raw materials and the necessary woods begins."
Its selection of wooden materials is vast—cocobolo, domestic walnut, canaletto walnut, ebony, walnut, oak and koa are just some of the types of wood skilfully worked by the teams of craftsmen to create products capable of meeting the most demanding requirements.
Honesta debuted at 5VIE this year, check out 5 reasons 5VIE is the destination district at Milan Design Week 2021.
Honesta combines the warmth of these materials with a rich palette of marbles including marquina, levanto, guatemala and calacatta.
Highlights from the collection include the Culaccino chair, which Honesta describes as "an irreverent take on geometry, proportions and colours". At once primitive and futuristic, its severe profile sits in perfect contrast to the more rounded silhouette of the SGA Bello stool.
Another is Bondo, a cocktail cabinet characterised by a set of cream perforated wings that contrast its smooth Canaletto walnut body. Rounded contours curve gracefully around the sides and the hidden bar compartment located on the top.
The same lines define several other pieces in the collection including the Sacripante table and the Nemesi bookcase, both of which stand out for their play on volumes. Their form is built around a steel tubular framing, which makes it possible to create compositions for almost any room.
Furthering this point is a vast choice of finishes and hues, along with a variety of customizable elements within each piece whether that's extra shelving or extra bar compartments.
"Whether standard or bespoke, every project and product is designed and created to measure, customised down to every detail to give the end customer a unique experience and Italian excellence," adds Gelmini. It's an added extra to a collection of pieces that already feel incredibly unique.
Wood is a traditional material of design that is still appreciated today, don't miss Meet the makers of Instagram revitalising the art of woodworking.