Home decor
Dive into the global pressing issue of river pollution
Álvaro Catalán de Ocón and Spanish company GAN Rugs fabricate Plastic Rivers – a collection of rugs woven with yarn made from recycled plastic debris.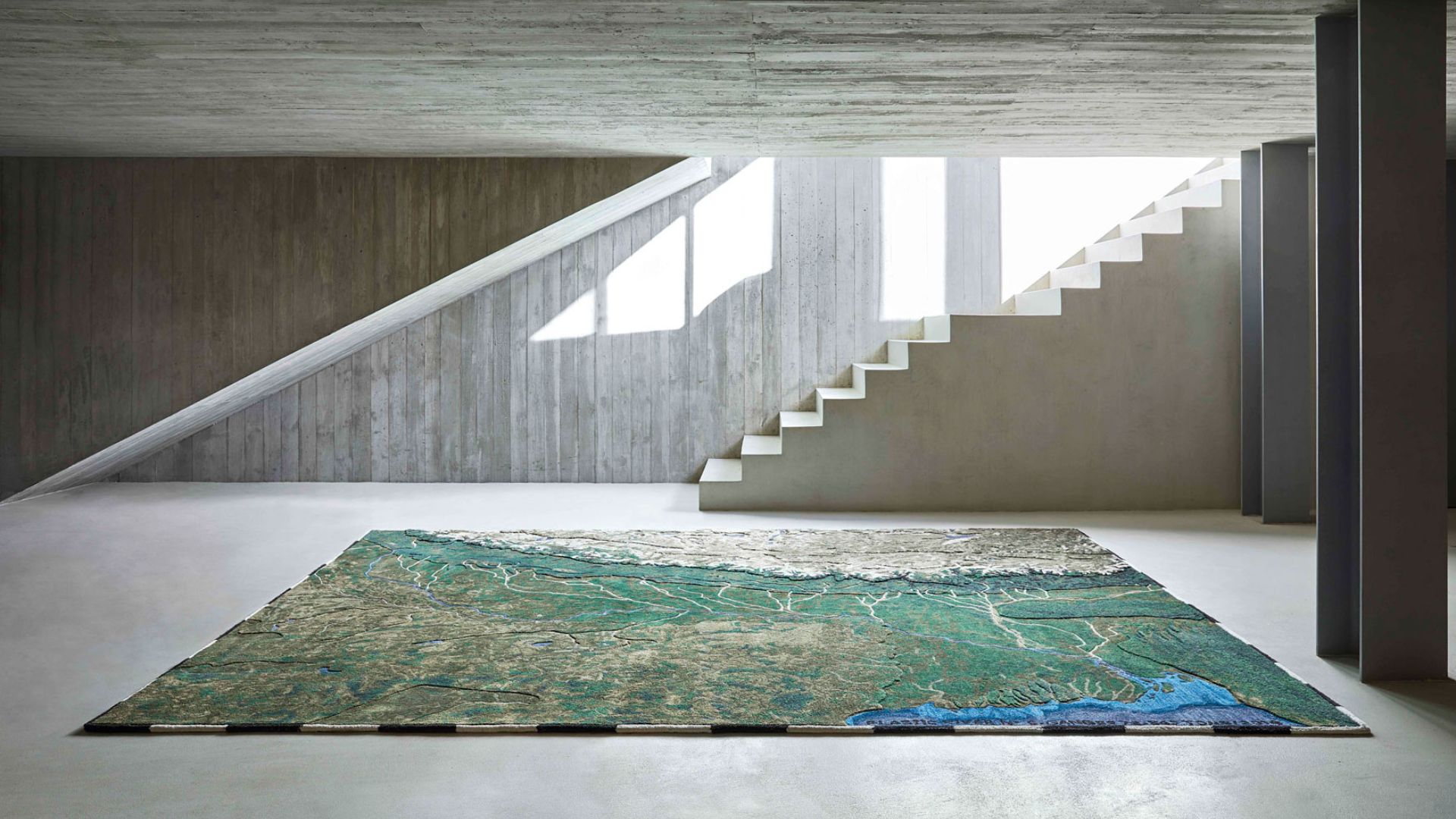 Dedicated to the creation of handmade products with natural or recycled fibers, Madrid-based Álvaro Catalán de Ocón and Spanish company GAN Rugs utiize polyethylene terephthalate (PET) to fabricate 'Plastic Rivers' – a fascinating collection of rugs woven with yarn made from recycled plastic debris.
With the aim of raising awareness around social and environmental issues – both Álvaro Catalán de Ocón and GAN believe in sustainable, eco-friendly processes as well as the utilization of local craftsmanship. 
"Although this project has a political statement with many layers of interpretation, the design retains a formal attractiveness and contemporary edge.
I crafted these rugs for them to seamlessly fit into our daily lives – with their size and texture inviting one to sit and lie down on them, making one feel like a giant floating above the landscape" says Álvaro Catalán de Ocón.
Portraying precise renderings of aerial images of some of the planet's most polluted rivers – this innovative collection features four different models with formats skillfully adapted to the geographical characteristics of each river, from the Yangtze to the Indus, the Ganges and the Niger.
Much more than a sophisticated work of protest design, the intricate textile work is beautifully carried out by GAN's team of local artisans at workshops in India.
These extraordinary products are handcrafted stitch by stitch, pixel by pixel to brilliantly recreate aerial Google Earth panoramas of the rivers featured.
Created using the hand-tufted technique, the rugs are made without knots, using yarn produced from recycled PET plastic bottles.
The eclectic one-of-a-kind composition of the Plastic River No.6 Ganges rug is particularly special since the recycled material was collected from the surroundings of the river represented.