Lighting design
Platek and the decorative effects of outdoor lighting
The company is now deploying its technical knowledge into implementing innovative ways of bringing light, developed for outdoor settings, into domestic interiors as well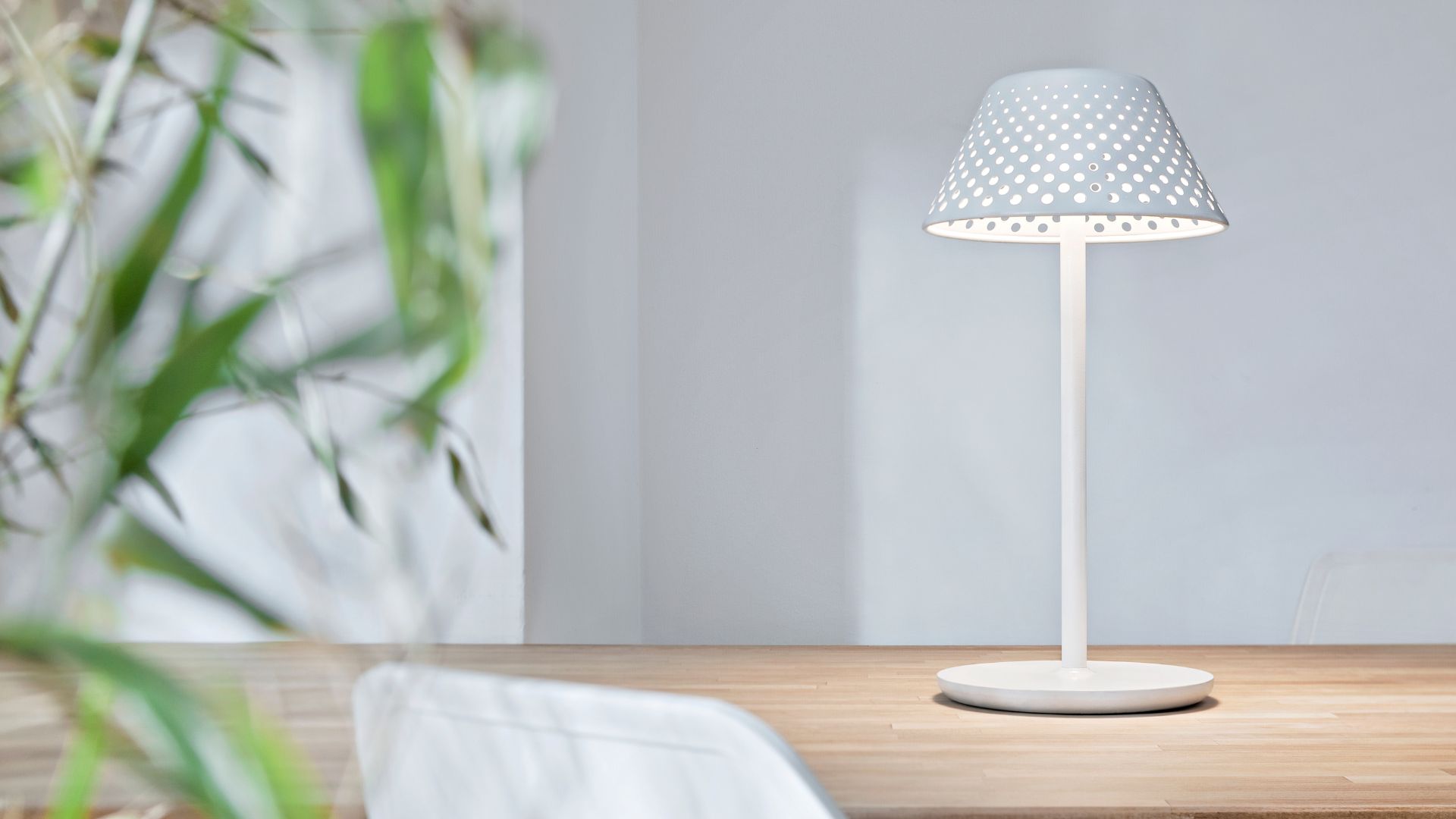 Platek is "outdoor lighting". On the strength of its considerable specialised expertise and technical prowess in positioning itself in this field with top-quality products, the brand has, however, also set itself the new challenge of moving in the opposite direction.
The company is now deploying its technical knowledge into implementing innovative ways of bringing light, developed for outdoor settings, into domestic interiors as well. As a result, decorative outdoor light fixtures find a new lease of life indoors where the shape and quality of the light are both equally important.
Mesh, for example, was designed by Marco Acerbis to create a cosy atmosphere and special effects by diffusing light through small holes on the surface of the lampshade, thus evoking a sense of fabric-like lightness. A complete family to create continuity between spaces – also available in the handy portable version.
The Dot collection by Jan Van Lierde plays on its ability to blend into the surroundings thanks to the compact rod and head made of polished steel that reflects everything around it. The collection is perfect for highlighting a specific object or illuminating a reading area without occupying visual space.
Flamingo, by the designer Sara Moroni, is a sleek light fixture, that despite its compact size thanks to its adjustable arms, projects a wide, uniform beam of light. Flamingo is a family of products from minimal design in the emblem of the maximum flexibility.
Sinuous but rigorous lines generate high performance of light distribution: wall, ceiling and floor lamps are available in the version with long adjustable arms that reach and illuminate large portions of space. Flamingo thus creates scenographic effects that are always different both indoor and outdoor.