Furniture design
Meet the winner in the game of comfort
Please Hold Up by Finemateria transforms polyurethane into an extremely fun chair.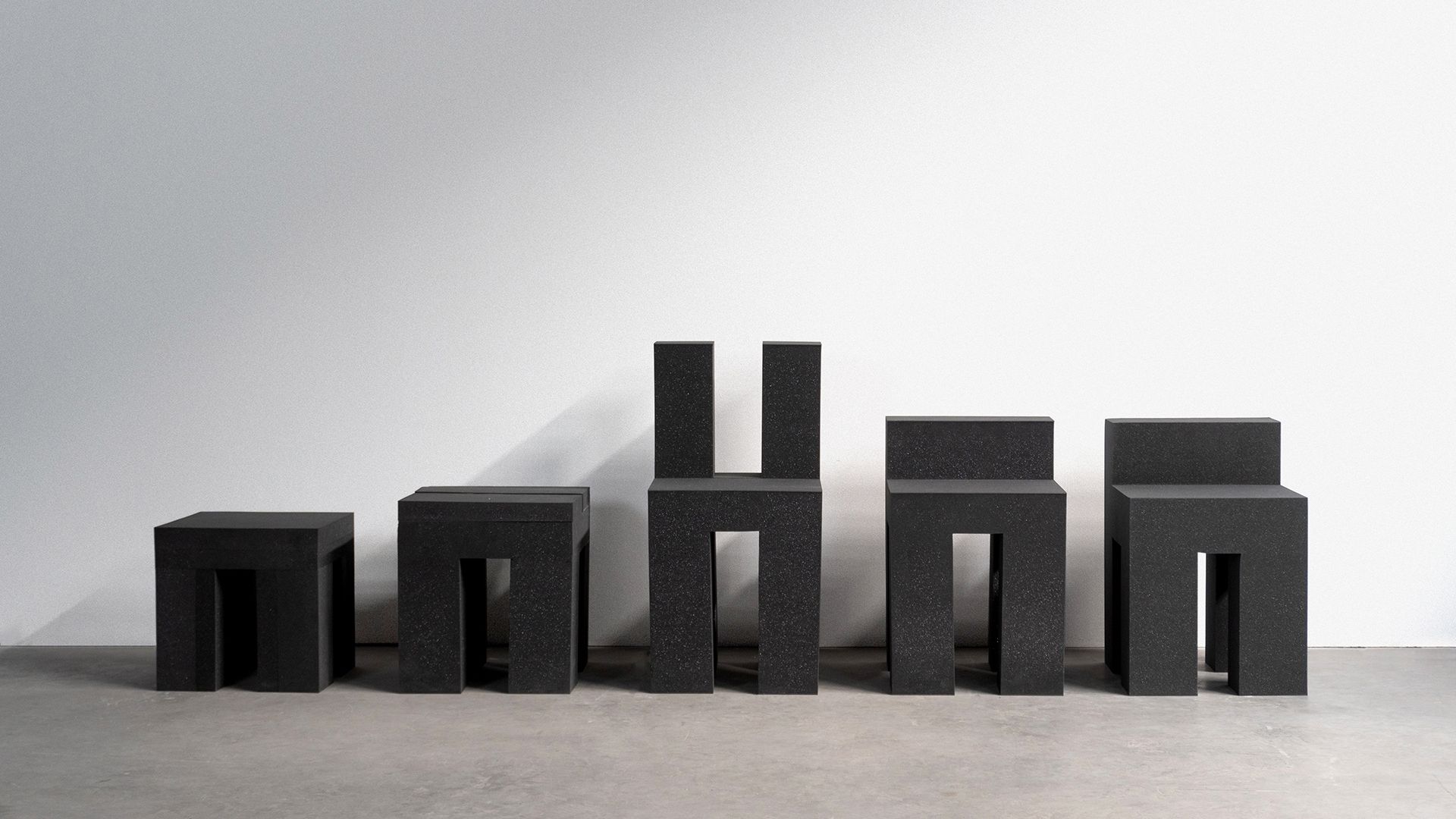 Light, comfy, bold and playful – Italian studio Finemateria founded by Stefano Bassan and Gianluca Sigismondi crafts a one-of-a-kind piece of furniture 'Please Hold Up'.
"Investigating the concept of simplification and pitting the aesthetics of yesterday against the productive needs of today – this chair is a step in the path of experimentation carried out with polyurethane foam" says the studio.
The use of polyurethane foam in industrial design sure isn't new – but Finemateria introduces it back with a refreshing twist.
Bringing the value of single-materiality to the surface – this unique form of foam presents its malleable properties that take shape in the soft geometries of the chair.
This minimalistic object with its rigorous but elegant lines surprises one with its sculptural yet light volumes.
Lightweight yet sturdy – the full-bodied square shape effortlessly highlights its presence in a space.
Exploring the substance's flexibility amongst the object's wide range of prototypes, the right proportions between the archetype of a chair and perfect structure of the material were found.
After performing a series of tests investigating its structural capabilities – this eclectic product is entirely fabricated out of polyurethane foam UP 40.
A type of highly supportive foam rubber derived from a variable pressure process – it brilliantly underlines the strength of the material and its tactile sensibility.
Without taking away from its functional performance it continues to give support, renewing itself in form.
"Created by operating two horizontal blade cuts – this object embodies a new perspective in this type of a product. During its use the fun begins!" the studio adds.