Furniture design
Pushing beyond the sustainable standards with Kalon Studios
Enhancing local businesses, communities and woodworking traditions, Kalon is a US-based design studio founded by Michaele Simmering and Johannes Pauwen.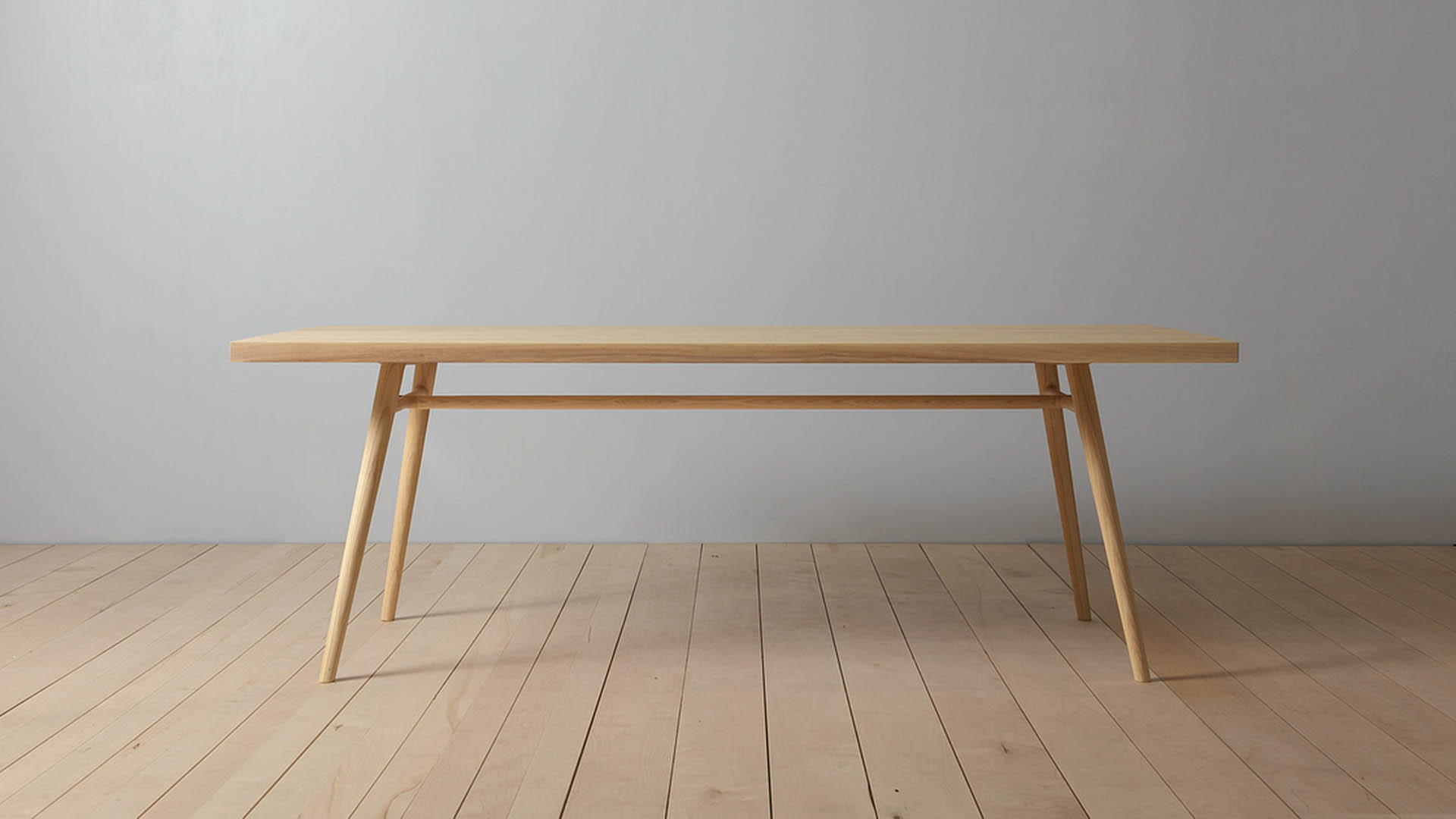 Kalon Studios has been designing American made furniture since 2007, the founders Michaele Simmering and Johannes Pauwen follow their love of contemporary design, simplicity and craft.
Their work has always been committed to sustainability, both as a core value of their inspiring designs and as a positive change catalyst. When thinking about new pieces, Kalon keeps in mind several parameters – especially flexibility of use, durability and timeless desirability – to observe along the whole design journey.
On the occasion of Sustainable Furniture Week, DesignWanted had the opportunity to interview Michaele Simmering and Johannes Pauwen, discovering more about Kalon's journey, sustainable culture and practice and next steps.
Who are Michaele Simmering and Johannes Pauwen? How did the journey for Kalon begin?
Michaele Simmering: "Johann is German, I am American. We are the husband-wife founders of Kalon. Before starting Kalon, we lived and studied between Europe and the states before settling in Los Angeles. The studio was founded amidst 13 years of continual moving. In many ways, this was a driving force.
When you are constantly shedding, you develop a unique relationship with objects. Essentiality is distilled and objects become both precious and irrelevant. In some cases, deep bonds are formed. That relationship fascinated us."
Kalon has an intense focus on materiality and designs for a sustainable culture, what makes your practice sustainable?
Johannes Pauwen: "We have a 360 degree approach to sustainability. From the outset, sustainability was much bigger than biodegradability or natural resources. It centered on the idea of balance and giving as much as we take be it on the environmental, economic or everyday level.
To be clear, this spans from materials and production through design and community. Kalon's goal has always been to not simply meet the accepted standards for environmentally safe production, but to push beyond them."
What about sustainable furniture design for public spaces? Discover the beautiful benches of Green Furniture Concept.
Your work is impeccably crafted from durable and time-tested materials. Within
your company, who are the actors involved in establishing a fully sustainable practice?
Michaele Simmering: "At our founding, Johann and I were the ones driving it. It came from a very ideological place. There was an enormous amount of research and pushing. We had to convince our producers to change their methods which was challenging. In many ways, the problem solving is what has fascinated us most, as much as the storytelling and formal design.
These three elements have become so interwoven they're now hard to separate. At this point, the approach is at the core of our studio's culture and everyone is involved. It's become a draw for the people who work with us."
Kalon has a deep commitment to sustainability through design and the use of timber, how do you research and experiment with sustainable solutions for your products?
Johannes Pauwen: "There's a massive amount of research that goes into each new material and method we work with. Sometimes, it involves talking with scientists, other times specialists, farmers, woodsmen or tradespeople.
We aren't interested in simple categorizations. If a material or process is called sustainable we want to understand why. We look under the hood and trace the impact from cradle to grave. So many materials and products are categorized as 'green' because of a single characteristic, but when you look at the bigger picture it falls apart."
Kalon has been in the furniture design field for over 10 years, in your opinion, is the establishment of a sustainable furniture industry properly supported by institutions?
Michaele Simmering: "This is really dependent on where you are producing. Europe, in particular Germany, is far more supportive than the States. Here it's a big business economy; the bigger the company the better the industry supports you. Competitively priced, widely available product is the end goal, how it was made and by who isn't relevant."
Johannes Pauwen: "It's important to note that when we're talking about sustainability, people often focus on new and novel materials, however, when we focus on individual materials or projects, we are missing an opportunity.
Sustainability goes beyond the material or finished good and into how we source, process and produce. It considers the impact on the environment and on the humans and communities who build and use the good. The goal is to achieve this approach on an industrial level. Right now, there is a lot of reluctance from manufacturers who prefer to stick to long-established processes and supply chains."
Focusing on seamlessly combining sustainability, a love of contemporary design, simplicity, and craft, what is next for Kalon?
Michaele Simmering: "Our Caravan collection celebrates its 10th year, a testament to the enduring beauty and relevance of the work. It's given us an opportunity to look back on our founding principles. When the collection released in 2010, the design world was just beginning to use words like green, sustainable and eco-friendly. There was hesitation around whether or not beautiful design could persist under such parameters. I feel that our work has helped change this perception.
Also, this summer, amidst the pandemic and social upheaval, we released Rugosa – our largest collection to date. The collection is the culmination of a two-year conversation about living rooms that in many ways circles back to the questions of essentiality we were talking about at the beginning of this interview. The collection is a deep meditation on the emotive quality of the objects we live with and an invitation for us all to pause and reflect on that."
Researching on recycled materials requires a continuous effort: read the case study by Dutch studio Plasticiet.