Technology
Quarky—the reconfigurable robot kit teaching kids about AI and robots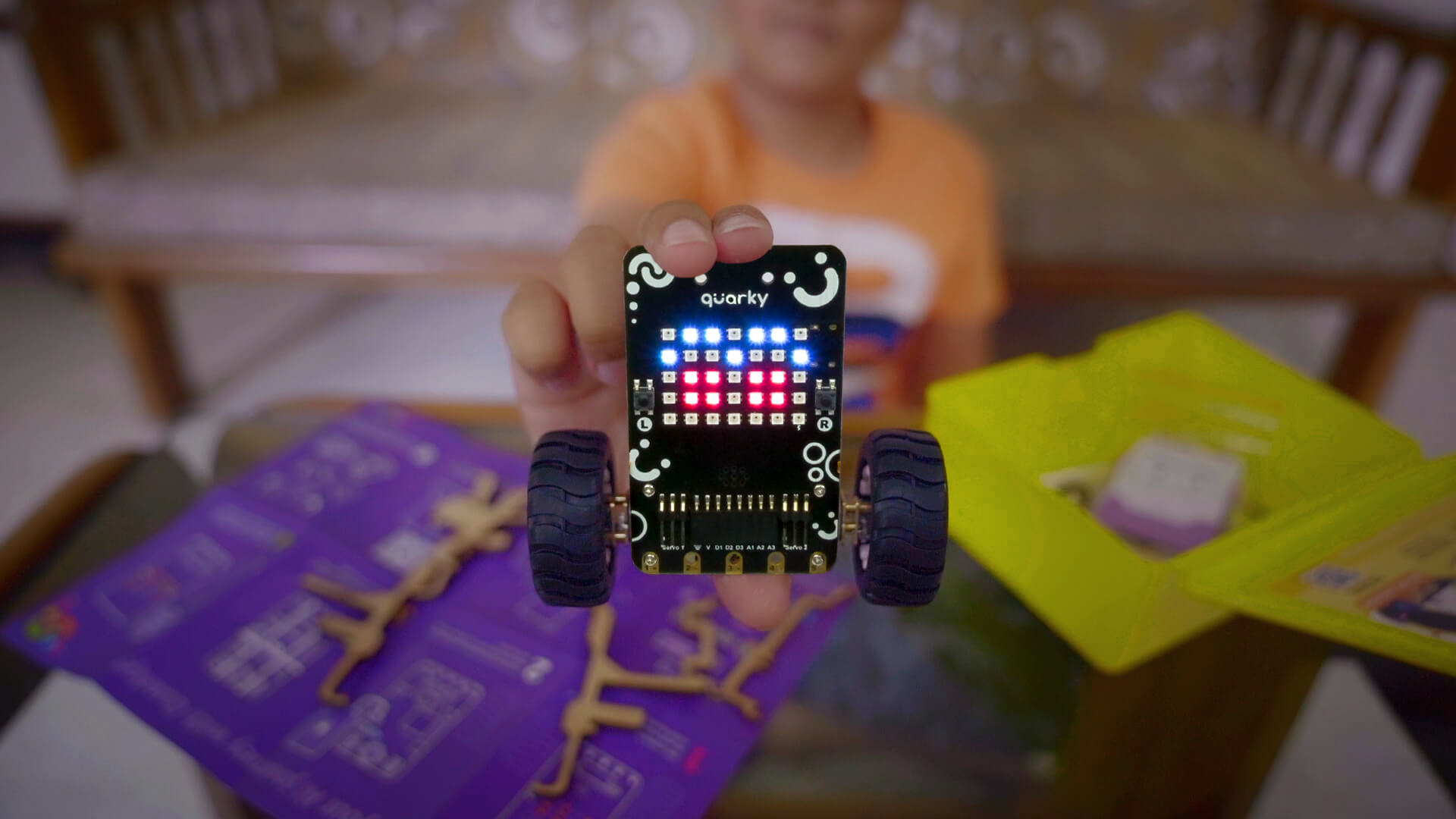 Education company STEMpedia has developed an AI learning companion which transforms conventional learning in favour of emerging technologies and exciting hands-on learning.
Imagine if you had to learn code as well as your times table? What if you had to understand robotics as well as know how to spell? It sounds futuristic but this is the reality in the world young people live today where education is starting to blur the line between conventional and new and emerging technologies.
Luckily, innovators and technologists are aware that digital literacy in children is no longer an added bonus but an essential, especially when you think about how connectivity and technology have managed to ensure that millions have still been able to work, learn and communicate as of late.
That said, education company STEMpedia has created Quarky, an AI learning companion designed to help children learn about and understand new and widely used technologies such as artificial intelligence, warehouse automation, machine learning and self-driving cars.
The device itself is made up of wheels and a circuit board with different attachments for attaching the component to a smartphone. Quarky can transform into multiple different products with various functions including a simple gaming console and a self-driving car that can recognize different objects and plan destinations.
More than just an educational kit, Quarky encourages children to explore real-world application-based concepts of AI, robotics, and programming. For example, kids can build DIY robots based on machine learning and create their own digital assistant like Amazon's Alexa with speech and face recognition.
Looking for playful design solutions? Head to These toys ditch gender for a woke approach that we completely support.
Quarky is available in three variations that speak to children with different interests and cover different subjects. The Innovator kit ignites the spirit of the young innovators, while the Ultimate kit helps them to deepen their understanding of advanced AI and robotics.
Both feature navigation stickers and a roadmap for users to create and develop a self-driving car. Finally, the Rover kit allows young space enthusiasts to build their own Perseverance Rover to traverse the Martian surface.
This type of product makes sense in a world where digital skills are not just desirable but necessary requirements. Firstly, all jobs require an element of digital awareness. Secondly, in light of the global pandemic, the digital sector is fast growing.
The product is accompanied by online courses curated and taught by expert educators. In addition, each course has a "capstone project" that allows kids to assess their knowledge by using the kit to learn industry-standard concepts.
Find out more about designs that empower children, check out Design for Autism: A Sensory Delight.