Furniture design
An armchair with an exotic form and a practical function
Despite not looking like it, the Quartz Armchair is very comfortable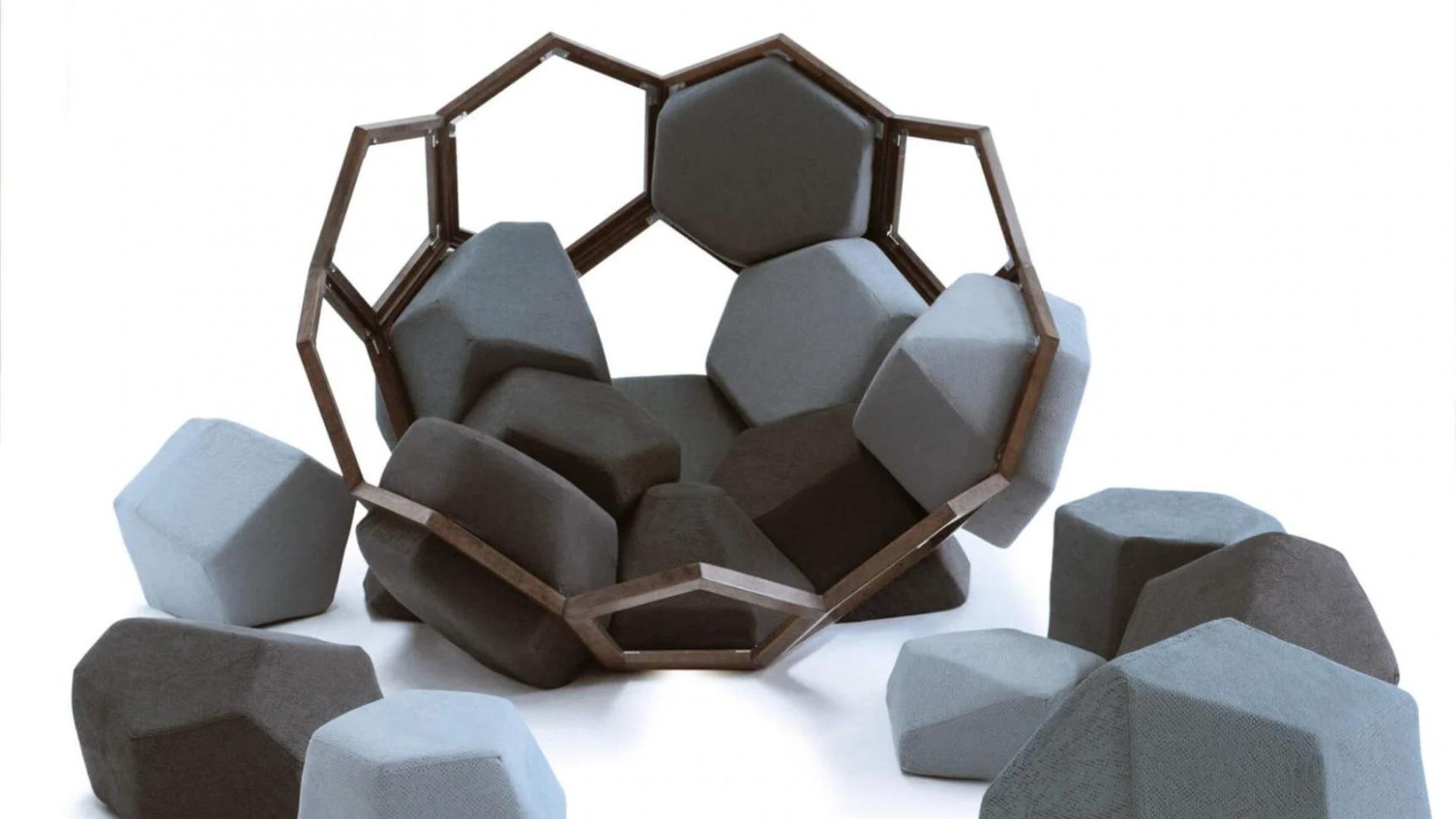 In collaboration with Davide Barzaghi, multi-discipline design firm CTRLZAK has designed the Quartz Armchair. Combining an unusual, interesting use and practicality, the Quartz Armchair is an interesting piece of furniture.
Despite the unusual shape of the chair that screams for attention, the chair has many design features that make it appreciated for much more than just an exotic look.
An exotic form and a practical function
The quartz-shaped chair's nothing is anything but subtle, however, the crystalline shape is not the only thing that is inspired by nature as the designers opted for the use of ecological materials.
Thanks to the three-dimensional pentagon and hexagon-shaped openings in the chairs beechwood frame, the upholstered cushions can easily be pulled out and used as separate seats. Being so adaptive to different use scenarios make the Quartz Armchair a perfect addition to small spaces.
Depending on the need of users, the cushions can either be inserted into their place to create a single chair or removed to accommodate a large number of people. This dual functionality is excellent for small spaces where having a large number of chairs at all times is simply not possible.
Quartz Armchair is a limited edition item
With the complex geometry of the chair and the cushions, the manufacturing process of the Quartz Armchair is not an easy process and every chair is different.
Given the fact that this chair is a limited edition item, the slight variation between pieces is actually a good thing as it makes the chair more unique and exclusive.
Despite not looking like it, the Quartz Armchair is very comfortable. Such manufacturing process results in products that have a level of uniqueness that gives them a value that exceeds that of mass-produced items.
Knowing that your chair is unique with no other one exactly like it gives owning similar pieces a special value that goes far beyond its function.