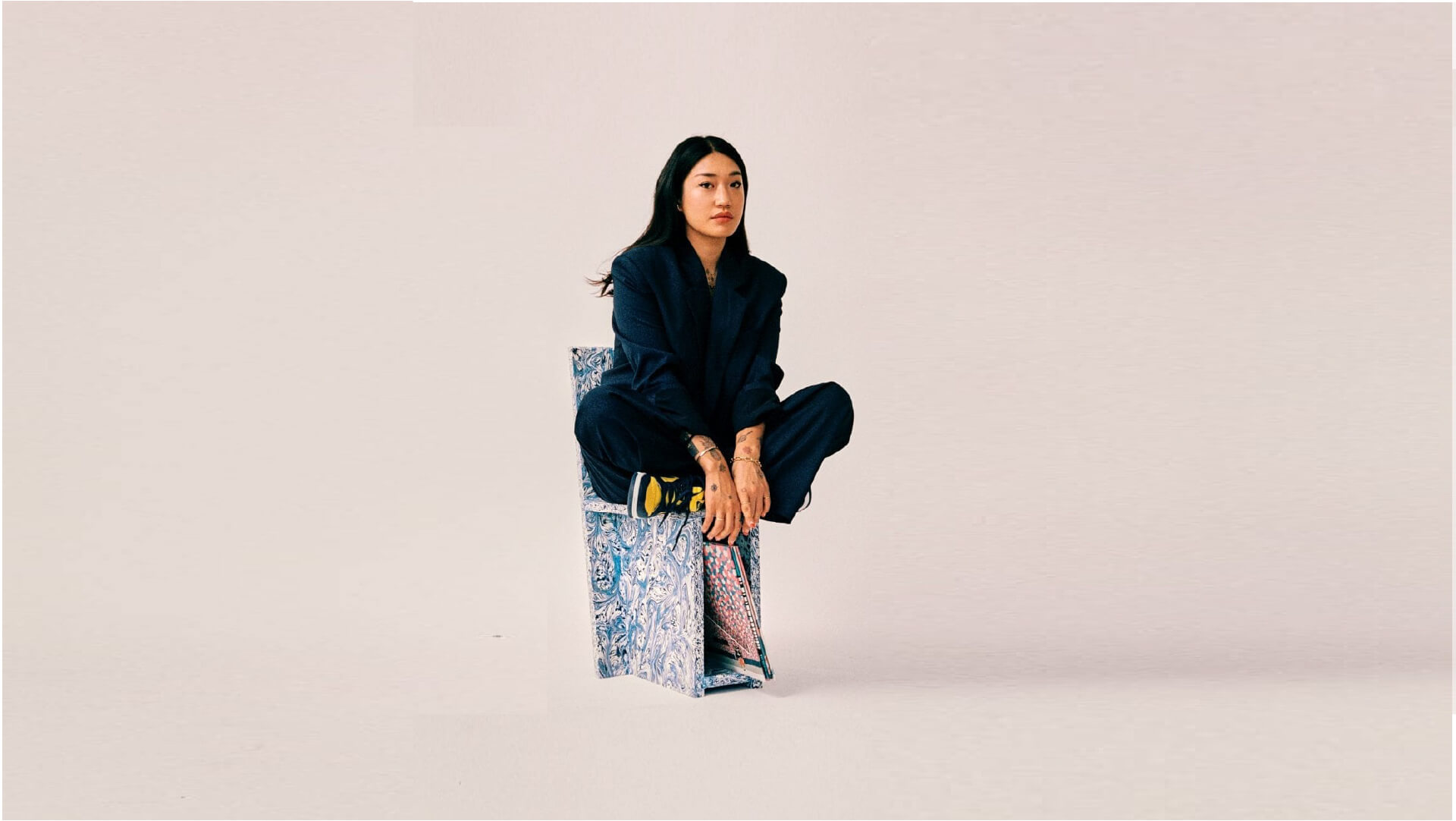 Design studio Space Available and DJ Peggy Gou transform waste from oceans and landfills to create the "Peggy Chair".
As the war on plastics wages on, the jury's still out on how best to tackle the problem. Attempts to ban single-use plastics are barely making a dent in plastic's impact and suggested alternatives like bioplastics aren't even all biodegradable, which literally defeats the object.
An accepted truth however is that the creation of virgin plastic should be out of the question. Just yesterday, a report in Journal Science called for a binding global treaty to phase out the production of "virgin" or new plastic by 2040.
This argument has inspired creatives like those at Bali design studio Space Available, which has partnered up with Berlin-based DJ Peggy Gou to create a chair made using plastic trash collected from streets and waterways in Indonesia.
Currently, Indonesia is the second-largest contributor to ocean plastic and follows just behind China. It only recycles about 10% of the 6.8 million tonnes of plastic it generates each year because of a lack of structural support and waste collection.
Curious to know more about furniture made out of plastic waste? Don't miss The New Raw – From plastic waste to furniture with 3D printing.
To counteract this, Space Available and DJ Peggy Gou have created a chair made from 20 kilograms of recycled high-density polyethylene (HDPE) packaging found on the neighbouring island of Java.
The material used to create Peggy is manufactured using plastic waste which is cleaned, shredded and melted in a mould. A hypnotic pattern is then marbled into the liquid before being left to harden into sheets.
Working with local Balinese artisans, these sheets are used like pieces of wood and assembled to create the final chair without the added need for screws, staples, or glue. Paying homage to Gou's career, an under-seat compartment is perfectly sized to hold vinyl records. At the back of the chair, two fins are positioned for stability.
Simply by melting and fusing the boards with a glue gun, Peggy can be manufactured with zero waste and can also be fully recycled again, and again.
Find out how designers using waste to create incredible furniture, don't miss Disposable masks repurposed into Stack and Stack stool by Haneul Kim: let's examine plastic recycling.