Design
Rajesh Sriram breaks the mold on wristwatch design
Oblivion AX-01 comprises a simplistic linear read with just the right amount of sophistication.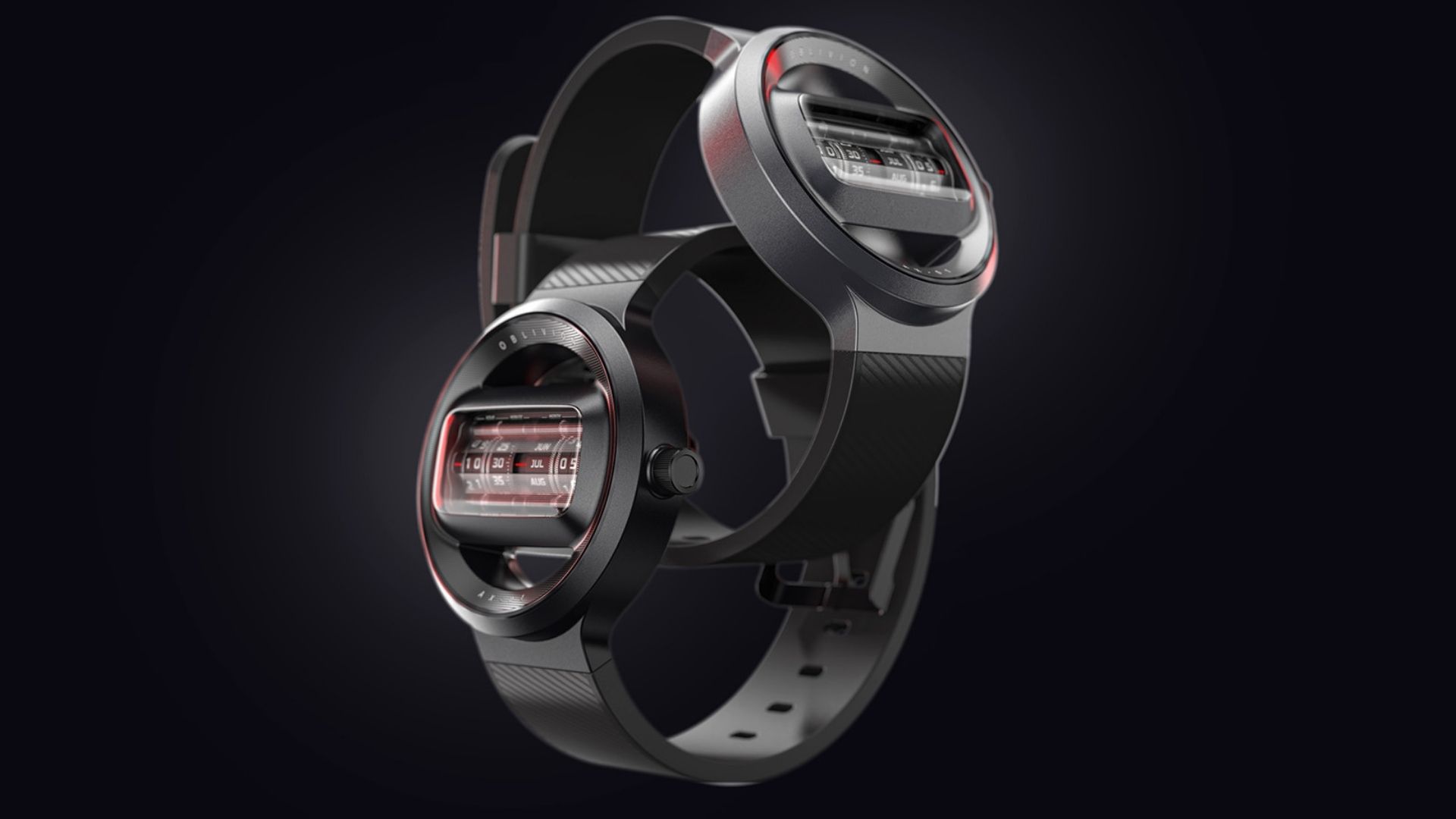 Looking to uncomplicate the concept of reading time – Indian-based Rajesh Sriram brilliantly designs the 'Oblivion AX-01'.  
For starters, its silhouette may look like your average wrist watch but is far from it in reality.  Featuring a futuristic aesthetic – this beautifully crafted timepiece creates visual intrigue in the form of subtle movement.
"The Oblivion AX-01 is my interpretation of drum watches in a modern way. The true beauty of it lies in the interplay between a minimalistic watch form blending with details and textures that enhances its overall shape" says Sriram.
Ditching the conventional notion that time should be represented as a cyclical conception – this elegant accessory instead puts it on a linear trajectory devoid of hands letting you view both the time and the date with ease in a single left-to-right glance.
Simple yet incredibly dynamic – its all-black design comprises a circular-shaped stainless steel exoskeleton.
This metal face surrounds a tubular portion suspended in the middle featuring intricate dials on which the graphic decals sit. 
Ensuring that it goes beyond the expectations of your average two-hand timepiece – this watch is additionally outfitted with an adjustable rubber strap that seamlessly integrates into the watch's design, keeping its simple silhouette intact.
"It comprises an integrated band that has a smooth transition into the watch as well as a conventional stainless steel case in an unconventional shape" Sriram adds.
With a water-resistant body – this timepiece is further sealed in a fascinating curved glass component that is capable of reaching underwater depths of up to 200M.