Design
From the kitchen to MoMA: 50 years and over a billion pairs sold worldwide
The first Scissors were produced in the same factory that manufactured Fiskars juicers, where the orange color was left in one of the machines by accident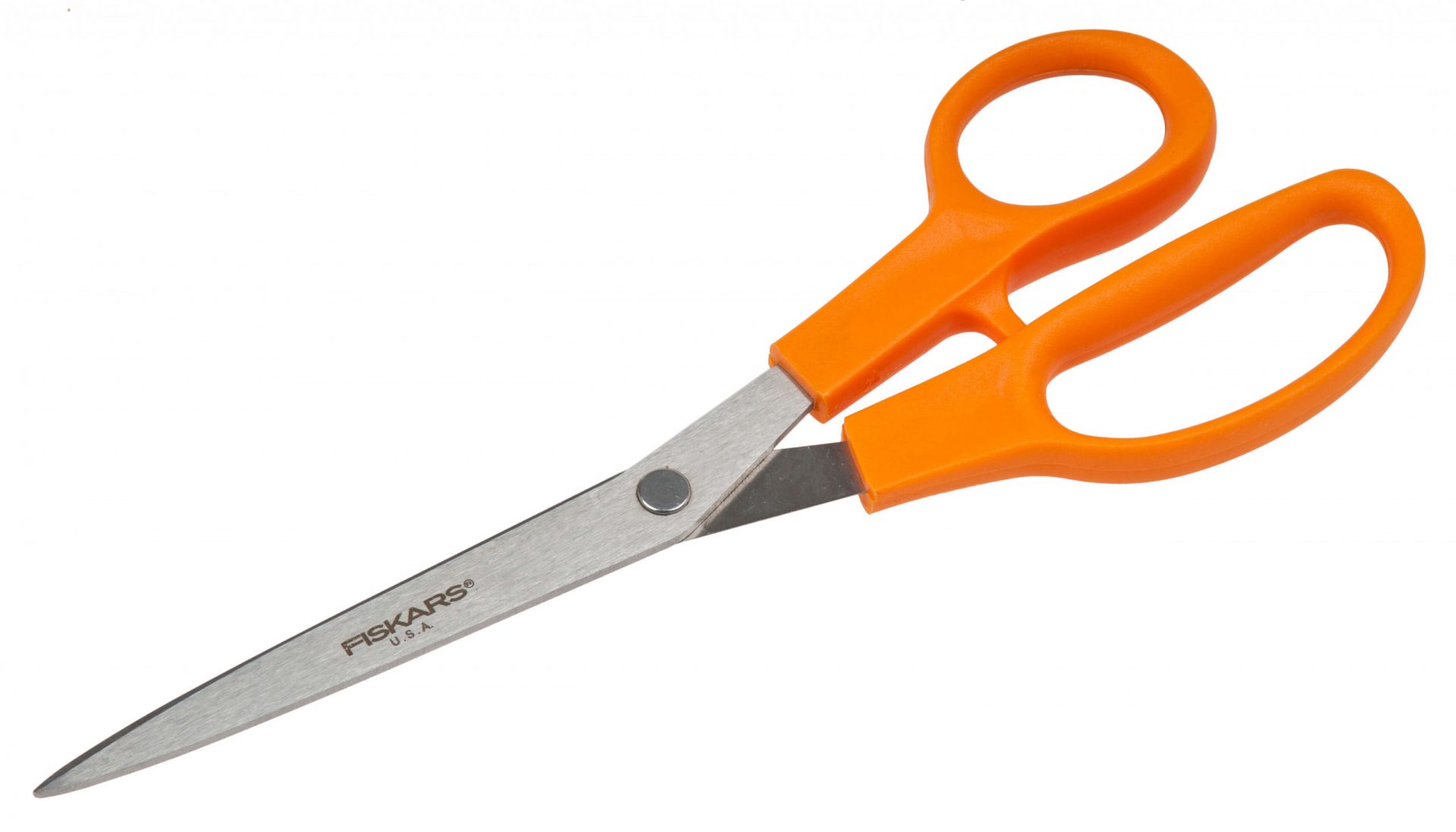 For 50 years, superior comfort and durable stainless-steel blades have guaranteed the long-lasting functionality of the Classic Fiskars Scissors.
Today, scissors are still ideal for all cutting and can be found everywhere, from the kitchen drawer at grandma's house, to schools and offices all around the world. Even the Museum of Modern Art in New York has a pair in its permanent collection.
Developed in 1967, they became the world's first scissors with plastic handles, with over a billion pairs sold worldwide over the decades that followed. The Scissors play an expressive role in the creative process of international fashion houses, artists, and artisans everywhere.
To this day, all Classic 21 cm Scissors are manufactured and hand-tested in Finland.
The iconic orange color of Fiskars Scissors
The characteristic orange color was a happy coincidence in 1967. The first Scissors were produced in the same factory that manufactured Fiskars juicers, where the orange color was left in one of the machines by accident.
When it came to the final vote deciding the color of the handle, orange beat black by 9 votes to 7, and thus became the distinct feature of the iconic Scissors.
Fiskars' Scissors celebrates their 50th anniversary
The celebrations culminate in an exhibition titled Our Scissors at the Helsinki Design Museum in September. The exhibition, which is part of Helsinki Design Week, will feature artworks inspired by the iconic Scissors.
In honor of the event, Fiskars has invited artists and creative individuals from around the world to participate with their inspired birthday greetings. Some of the works are inspired by the scissors as an object, some by their orange colour, and others by their function of cutting.
Some featured Designers
Cecilie Elisabeth Rudolph, a Danish textile, print and material designer as well as a researcher. She is a highly passionate, hands-on designer with an explorative and experimental approach to creating.
Cecilie is very tactile and focuses on the ability of the senses as a function enabling us to both see and touch, but also manipulate the mind. Thus, she often exploits the possibilities of fabric manipulations.
Marianne Eriksen Scott-Hansen creates artistic "paper couture". Haute couture fashion accessories and unique interior paper decorations for celebrations, events, shows, and branding. Her experimental and artistic approach to design has led to international recognition through her spectacular hand-cut accessories. These have been worn by Björk, Steven Tyler among others.
Riikka Fransila is a Finnish artist, who experimented with many different techniques before collage art found a permanent place in her heart. She "paints" with scissors, making collages out of anything that pleases her aesthetic eye. Her unique multilayered pieces of art combine various materials with a sense of nostalgia, irony and humour.
The piece Strong Vision created for Fiskars is made of recycled vintage magazines, ads and books.
Martin Bergström uses traditional fairytales in his works – ominous storylines collide with delicious illusions. Educated in Stockholm and Berlin, his MA in textiles has turned his compass towards fashion, but his first love has always been fiction – bringing mesmerizing stories to life through creative direction, set and print designs, costumes and illustrations.
It is important for him to bring lasting value and meaning to his designs. "The Scissors are one of Fiskars' and Finland's most iconic design products. This exhibition is a celebration of the Scissors' role as a design classic that is used and recognised across the globe.", said Marika Orkamo, Director of Brand and Integrated Marketing at Fiskars.
Fiskars: centuries of pride, passion, and design
Established in 1649 as an ironworks in a small Finnish village, Fiskars has grown to be a leading consumer goods company with globally recognized brands including Fiskars, Gerber, Iittala, Royal Copenhagen, Waterford, and Wedgwood.
With iconic products, strong brands, and a global ambition, Fiskars is dedicated to enriching people's lives in the home, garden, and outdoors. Its products are available in more than 100 countries, and the company employs around 8,700 people in 30 countries.