Lighting design
Rakumba's Hangman lighting features bold geometries and a mischievous edge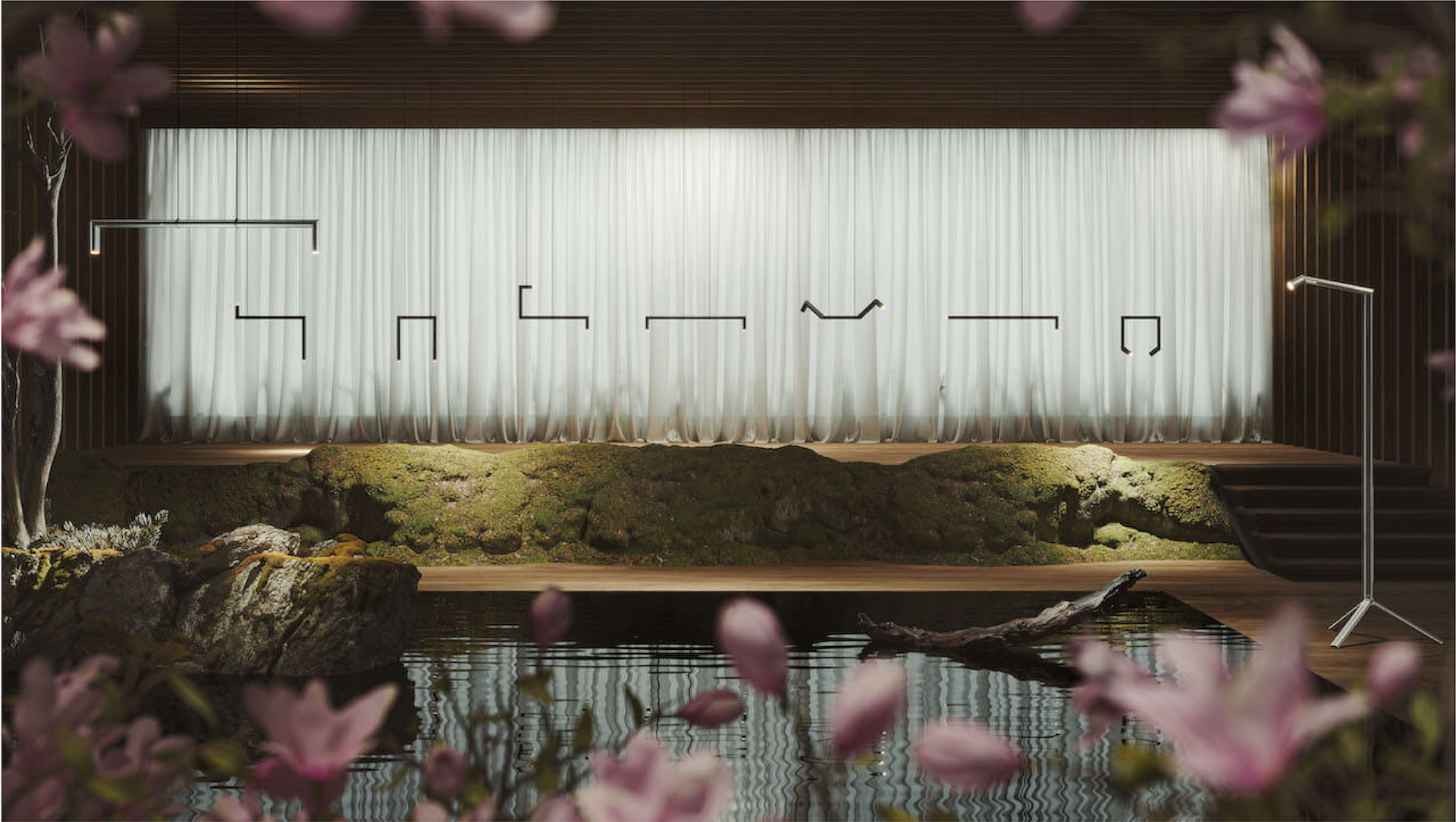 Australian lighting brand Rakumba and local designer Adam Goodrum present Hangman, a charming series of minimal luminaires.
The collection, which encompasses a table lamp, floor lamp, and ceiling pendant, is a nostalgic nod to the analogue game and as such, comprises multiple articulated segments that appear as if drawn in midair. Each one swivels with an irresistible haptic action, capable of a surprisingly acrobatic and visually intriguing range of positions.
Channelling light through a minimal structure, every piece has a high degree of functionality via numerous positions and light directions. This directionality is paired with the jewel-like polished glow of a high-performance LED optic tip, which can channel light to key points within a space, over a staircase, in the corner of a room, or hanging above a table, for example.
The concept behind the collection embodies the contemporary and often futuristic aesthetic that typifies Rakumba. It was inspired by Adam Goodrum's fascination with free-sketching and an exploration of geometry. The Sydney-based industrial designer also took cues from the materiality of iconic works by Ray and Charles Eames and Marc Newson.
Check out this lighting design with a similar structure, coupled with a different idea of playfulness: The tree-inspired GAM lamp features light bulbs you can pick.
Goodrum, who founded his Sydney design studio in 2006, is one of Australia's most recognised contemporary object artists. His practice is characterised by invention and curiosity, while his work is inherently elegant, often underpinned by a poetic union between art and mathematics.
This union is very apparent in Hangman, which has been simply yet magically executed. The most sobering aspect is its possible finishes, which include anodised black and raw polished aluminium, chosen for their patina that develops over time. Other than that, the collection is a great example of playful design—literally.
These lights seem to float in mid-air, don't miss Occhio creates a new culture of light with latest luxurious luminaires.